wedge wire screen for fish protection
| | |
| --- | --- |
| Category: | Wedge Wire Application |
| Material: | SS 304,316,316L, Stainless steel and carbon steel. |
| Properties: | Wedge Wire Pipe |
| Application: | the water-treating equipment;the environment protection; the sea water transforms into the industrial water and life use water desalination treatment |
if you are interested in receiving more information or have a question regarding any of our products please fill out the form above and we will contact you within 24-48 hours.

Email:sales@ubowedgewire.com

Author: Jane
Details of wedge wire screen for fish protection
Wedge wire filter slot pipe popularly used in making of water well screen. Stainless steel gravel pack screen pipe is made up of supporting rods and wire screening strips. The supporting rod can be round wire, triangular wire or trapezoid wire. The screening filter is made of triangular wire (V-shaped wire).
Usages for wedge wire screen for fish protection:
1) Widely used in vairous kinds of medium filtering
2) As the fitting using in the water-treating equipment;the environment protection; the sea water transforms into the industrial water and life use water desalination treatment; running water treatment; softening treatment;
3) The petroleum industry: the petroleum product terminal filters and the chemical acid; the alkali liquid filters, the ethyl alcohol;
4) The organic solution recycling filter
Characteristic for wedge wire screen for fish protection:
1) wedge wire screen style isn't easy to be locked
2) due to the different pressure between inside from outside,it could be very easily to clean the plugging material.
3) we are eager for long-terms cooperative parters ,our factory promise the best quality to have a high filtering accuracy, high strengh and durability
4) we have the most advanced equipments and the most professional workers , so totally could be as per customer's drawing to produce new styles
Features for wedge wire screen for fish protection:
-- Reduced costs, since wedge wire screens have a very long life.
-- Greater resistance to stresses of different pressure and temperature.
-- Maximum effective flow area & operating efficiency is maintained.
-- Costly downtime for cleaning plugged screens is minimize.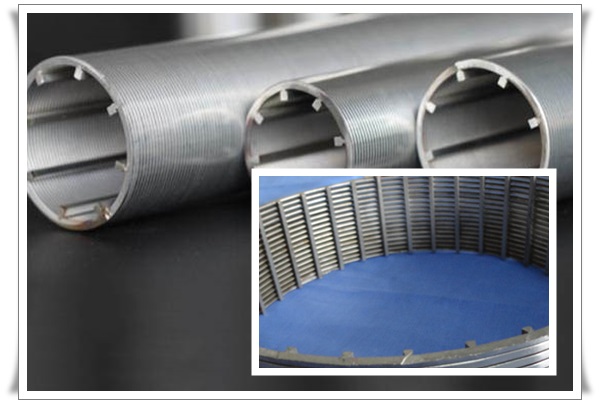 Specifications of wedge wire screen for fish protection: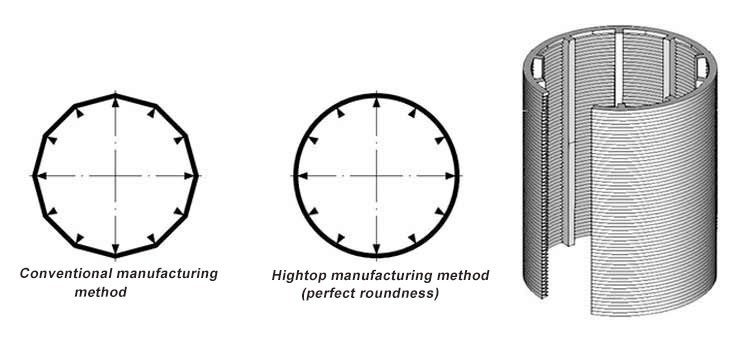 | | | | | | | |
| --- | --- | --- | --- | --- | --- | --- |
| Basepipe OD (in) | Perforations per foot | Basepipe Hole Size (in) | Open Area of Basepipe Holes (in2/ft) | Wrap Wire Size Keystone (in) | Rib Wire Size Round (in) | Maximum OD (in) |
| 1.05 | 54 | 0.312 | 4.14 | 0.09*0.09 | 0.125 | 1.489 |
| 1.315 | 66 | 0.312 | 5.06 | 0.09*0.09 | 0.125 | 1.726 |
| 1.66 | 78 | 0.312 | 5.98 | 0.09*0.09 | 0.125 | 2.126 |
| 1.90 | 42 | 0.375 | 4.63 | 0.09*0.09 | 0.125 | 2.387 |
| 2.063 | 42 | 0.375 | 4.63 | 0.09*0.09 | 0.125 | 2.55 |
| 2.375 | 54 | 0.375 | 5.96 | 0.09*0.09 | 0.125 | 2.86 |
| 2.875 | 66 | 0.375 | 7.28 | 0.09*0.09 | 0.125 | 3.362 |
| 3.25 | 78 | 0.375 | 8.61 | 0.09*0.09 | 0.125 | 3.737 |
| 3.50 | 78 | 0.375 | 8.61 | 0.09*0.09 | 0.125 | 3.987 |
| 4.00 | 90 | 0.375 | 9.94 | 0.09*0.09 | 0.125 | 4.487 |
| 4.50 | 102 | 0.375 | 11.26 | 0.09*0.09 | 0.125 | 5.001 |
| 5.00 | 114 | 0.375 | 12.59 | 0.09*0.09 | 0.125 | 5.506 |
Packaging and Transportation of wedge wire screen for fish protection: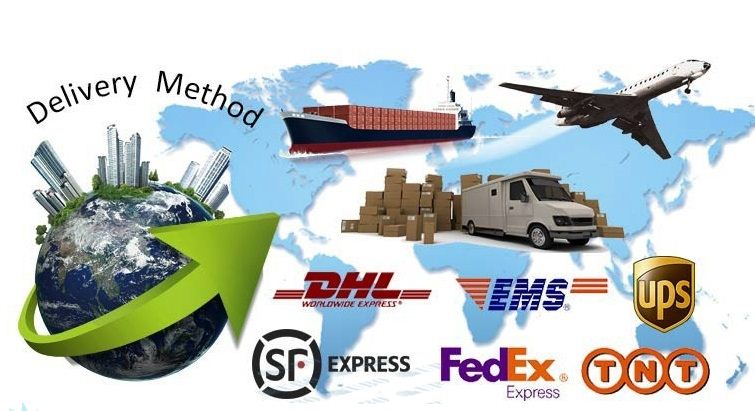 You may also be interested in the following product(s)