v wire shap resin trap for liquid filtration
| | |
| --- | --- |
| Category: | Wedge Wire Application |
| Material: | stainless steel 304,316,316L |
| Properties: | wegde wire screen |
| Application: | water filtration,liquid filtration,industry filtration |
if you are interested in receiving more information or have a question regarding any of our products please fill out the form above and we will contact you within 24-48 hours.

Email:sales@ubowedgewire.com

Author: Maria
Details of v wire shap resin trap for liquid filtration
The v wire shap resin trap used in water treatment processes namely in 'Ion Exchange' and other numerous media filter systems, Completion Products offers a Resin Trap Screen. This screen system is primarily used as a safety device and is positioned immediately after the outlet nozzle of the vessel/reactor.

The resin trap included with the main housing as depicted below eliminates the migration and loss of expensive resin/media, whilst at the same time protecting your pumping equipment. A combination of different Profile Wire sizes and slot openings can be used depending on your circumstances. Completion Products will also determine the effective screen open area in order to improve upon efficiency and minimise the pressure drop.

In the event that there is resin/media build up with the Resin Trap Screen assembly, an increase in the pressure drop will result and if one is installed, the resin/media will be visible through the "sight glass".
Advantages of v wire shap resin trap for liquid filtration
-- Precise slot
-- Non-clogging surface
-- Large open area
-- Low pressure drop
-- High flow rates
-- Great mechanical strength
-- Abrasion-resistant
-- Easy cleaning
-- Flexibility in design
-- Perfect roundness,smooth surface
Application of v wire shap resin trap for liquid filtration
to capture expensive resin that escapes from a treatment vessel by accident to protect equipment further downstream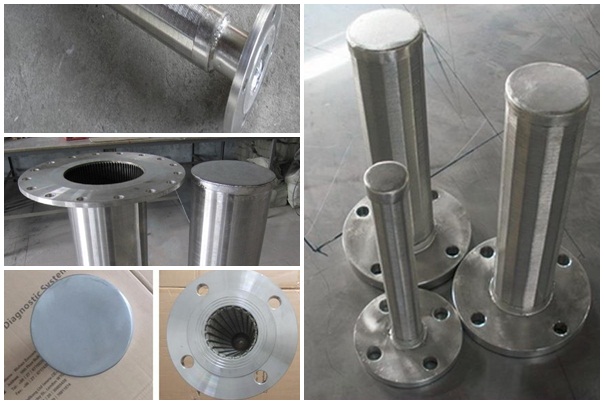 Specifications of v wire shap resin trap for liquid filtration:
Application: water treatment, resin traps, oilfield, mining, food industry, chemical industry, papermaking industry, decoration.
Surface treatment: polishing, chroming.
Product structure: wedge wire screen, pipe, cap.
Wire diameter: 1.5x2mm, 2x3mm, etc.
Length: 0.5meters or as per your request.
Diameter: 80mm or as per your request.
Slot size: 1mm also achieved upon request.
connection:thres or flange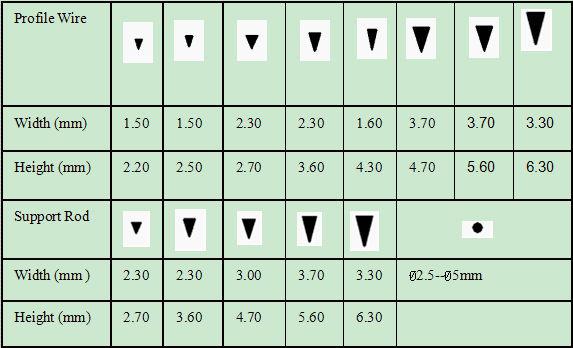 Packaging and Transportation of v wire shap resin trap for liquid filtration: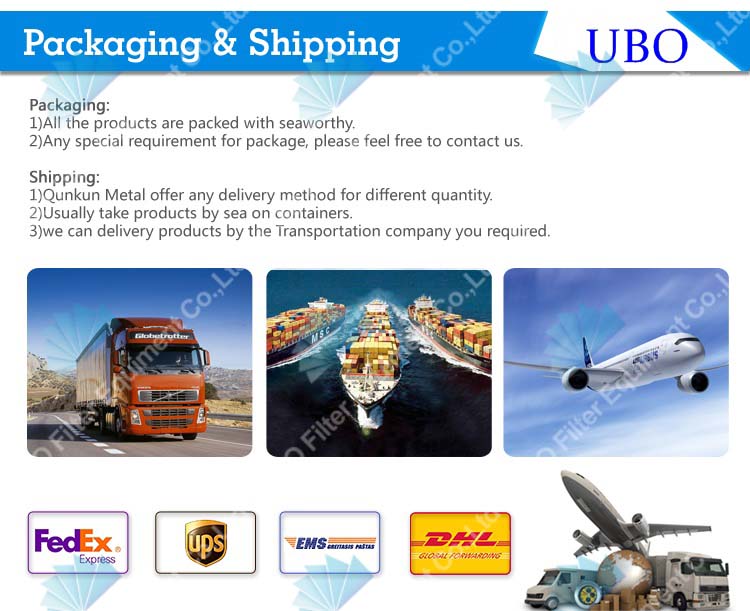 You may also be interested in the following product(s)