wedge wire screen resin traps supplier
| | |
| --- | --- |
| Category: | Wedge Wire Application |
| Material: | SS 304,316,316L, Stainless steel and carbon steel. |
| Properties: | Wedge wire screen |
| Application: | Food & Beverage Screens,Mineral & Aggregate Processing,OEM Screen Components,Pulp & Paper Screens,Refining & Petrochemical |
if you are interested in receiving more information or have a question regarding any of our products please fill out the form above and we will contact you within 24-48 hours.

Email:sales@ubowedgewire.com

Author: Jane
Details of wedge wire screen resin traps supplier
Resin traps are custom designed to minimize pressure loss through the screen. They are used down stream from ion exchange vessels and serve as a means of minimizing the loss of ion exchange resins. We can design the traps to capture media particles of any size. With the continuous open slot, the traps provide sufficient open area to let process flow move smoothly. Pepso offers a complete range of resin trap styles to suit virtually any application. All are available in a full range of construction materials with a variety of connecting flanges and housings. In vessels using hydrochloric acid for regeneration, the resin trap must be of hastelloy construction.
Application for wedge wire screen resin traps supplier:
Food & Beverage Screens
Mineral & Aggregate Processing
OEM Screen Components
Pulp & Paper Screens
Refining & Petrochemical
Water Process & Fluid Treatment
Water/oil Well
Characteristics for wedge wire screen resin traps supplier:
The benefit of wedge wire screen is more open area, have very precise openings ,maximum design flexibility, stronger and more durable, economical ,easier installation and long-term operating etc.
Resin traps can prevent:
Loss of expensive resins
Cross-contamination of resins
Damage to pumps, valves, etc. further down process disturbance
Environmental damage incurred by loss of resins.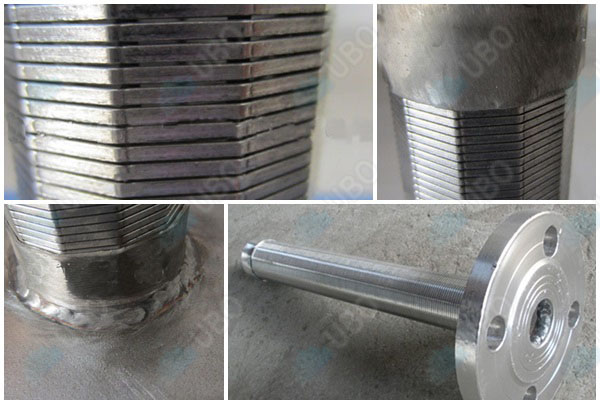 Specifications of wedge wire screen resin traps supplier: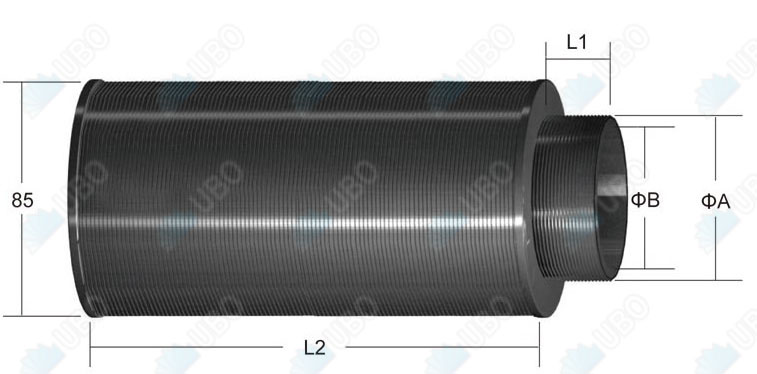 Type

Slots mm

ΦA

Flange DN

L1mm

AM1

0.05, 0.1, 0.2 0.3, 0.5, 1.0

45,57,76,89,108,

133, 159, 219

40,50,65,80,

100,125,150,

200

442,496,547,

600,654,705,

758,812,863,

916,970,1021,

1074,1128,1179,

1232, 1286

Type

Slots mm

ΦA

ΦB

L1mm

L2mm

AM

0.05,

0.1,

0.2,

0.3,

0.5,

1.0

G2"

G1 1/2"

G2"

G2"

Φ60

1 1/2"NPT

2 1/2"

Φ50

Φ38

1 1/4"NPT

1 1/2"NPT

G2"

1 1/4"NPT

Φ60

30,55

30,55

30

30

30

30

20

73, 126, 180, 231, 284, 338, 389
Packaging and Transportation of wedge wire screen resin traps supplier: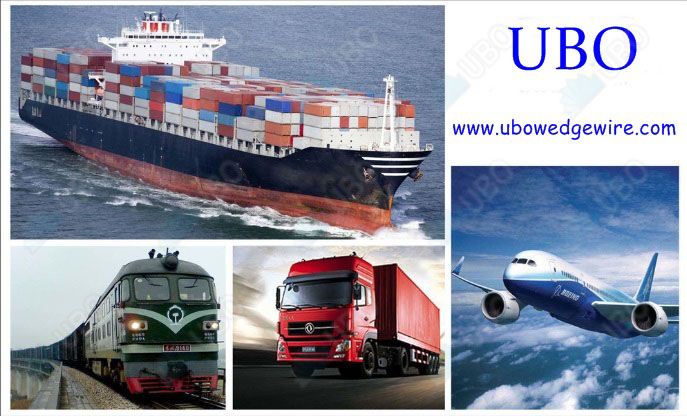 You may also be interested in the following product(s)