wedge wire Pressure Screen Basket For Paper Mills
| | |
| --- | --- |
| Category: | Wedge Wire Application |
| Material: | SS 304,316,316L, Stainless steel and carbon steel. |
| Properties: | wedge wire screen basket |
| Application: | waste water filtration, pulp and paper as well as mineral processing applications. Wedge wire or profile screen half cylinders can be added to an aug |
if you are interested in receiving more information or have a question regarding any of our products please fill out the form above and we will contact you within 24-48 hours.

Email:sales@ubowedgewire.com
Details of wedge wire Pressure Screen Basket For Paper Mills
Our screen baskets serve as centrifugal liners which require external supports and also self-supporting balanced baskets for the centrifuge manufacturers. These wedge wire screen baskets are more complex than the other types of screens requiring extra strength to withstand the stresses of centrifuge dryers.
Applications for wedge wire pressure screen basket For paper mills:
This product can be widely used in mining, coal, petroleum, fertilizer, grain, salt industry, environment protection, etc. Sieving liquid, powder and other materials. Petroleum, chemical industry, metallurgy, mining, pharmaceutical purification, drilling liquid purification and other industries use.
Characteristic for wedge wire pressure screen basket For paper mills:
Free Clearance: The wedge-shaped sections of the wire from aperatures that become progressively wider in a downward direction, thus ensuring rapid flow of material through them. Clogged and blinded aperatures are reduced to an absolute minium.

Lateral Strength: In our opinion no form of screening surface witl i apertures as fine as those of wedge wire screens, can compare with the mechanical strength and working efficiency of wedge wire.
Percentage Open Area : For a given aperature size, wedge wire screens have a much larger percentage of open area than conventinal sieves.

Wearing Life: Owing to a greater wearing area being provided by hat top surfaces, wedge wire screens retain their aperature for a longer duration than round wire screens.
Features for wedge wire Pressure Screen Basket For Paper Mills:
1) Screens with high open area are more suitable for the construction of high-quality water wells, oil wells and gas wells.
2) Low cost operation: Screens with high open area shall favor groundwater infiltration. Abundant water shall reduce the water levels down, thus to save energy consumption.
3) Reduce the abrasion of the pump: Under the same condition, high open area can make the speed of groundwaters entering into the screen much slower than any other filtration apparatus, which will avoid sands entering into screen because of high pressure, thus reduce the abrasion of the pump.
4) Extend the life span of wells: Comparatively, groundwaters entering into screen with higher open area is much easier than the entering into lower open area screen. The slow water flow shall extend the life span of wells.

Specifications of wedge wire Pressure Screen Basket For Paper Mills: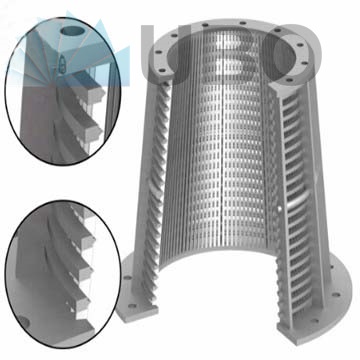 Packaging and Transportation of wedge wire Pressure Screen Basket For Paper Mills: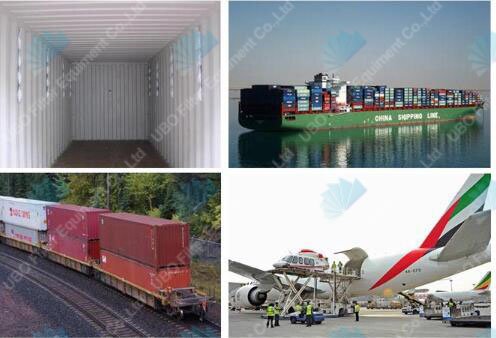 You may also be interested in the following product(s)