stainless steel wedge wire screen mesh for sieve filter
| | |
| --- | --- |
| Category: | Wedge Wire Application |
| Material: | stainless steel 304,304L,304HC,316,316L,321,430 or as per your request. |
| Properties: | stainless steel wire mesh |
| Application: | the deep well pump, dive the water pump, also may use in the water-treating equipment, the environmental protection, the sea water transforms into the |
if you are interested in receiving more information or have a question regarding any of our products please fill out the form above and we will contact you within 24-48 hours.

Email:sales@ubowedgewire.com

Author: Jane
Details of stainless steel wedge wire screen mesh for sieve filter
Wedge Wire water well screen is manufactured by a v or wedge shaped wire around an internal array of longitudinal support rods.Each intersection point of these wires is fusion welded. The v or wedge shaped profile wire wraps around the support rods over the full length of the screen creating a continuous slot opening,hence the screen allows water (oil) to enter your well freely in ample quantities,while at the same time keeps the majority of sand and gravel out of the well.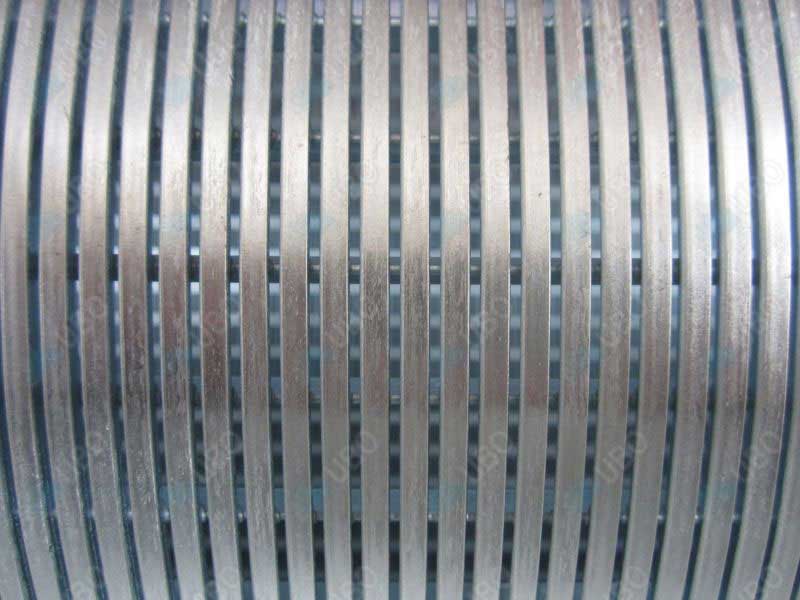 Usages for stainless steel wedge wire screen mesh for sieve filter:
The wedge wire screen or strainer is a kind of filtered water tubing with the perforation. It can use with the deep well pump, dive the water pump, also may use in the water-treating equipment, the environmental protection, the sea water transforms into the industrial water and life use water desalination treatment, running water treatment, water softening treatment, also used in the petroleum industry as fittings for the petroleum product terminal filters and the chemical acid, the alkali liquid filters, the ethyl alcohol and the organic solution recycling filters.
Technology for stainless steel wedge wire screen mesh for sieve filter:
Manfre introduce advanced korea technology , the construction method used is the latest, ultra clean TiG and plasma welding system. This method of construction guarantees cartridge integrity, eliminating the risk of bypass and the presence of extractables derived from any bonding agents.
Features for stainless steel wedge wire screen mesh for sieve filter:
1) Production process continuity: V-shaped profile wires creating slots which enlarge inwardly and therefore avoid clogging and minimize downtime.
2) Low maintenance costs: Separation at the screen surface which can easily cleaned by scraping or back washing.
3) Maximum process output: Precise and continuous slot openings resulting in accurate separation without loss off media.
4) Low operational costs: Large open area with an effective flow, high yield and a low pressure drop.
5) Long life: Welded at each intersection creating a strong and durable screen.
6) Reduced installation costs: supporting constructions eliminating costly support media and enabling a maximum flexibility in the design of components.
7) Chemical and thermal resistant: A variety of corrosion resistant stainless steel materials and many exotic alloys suitable for high temperatures and pressures.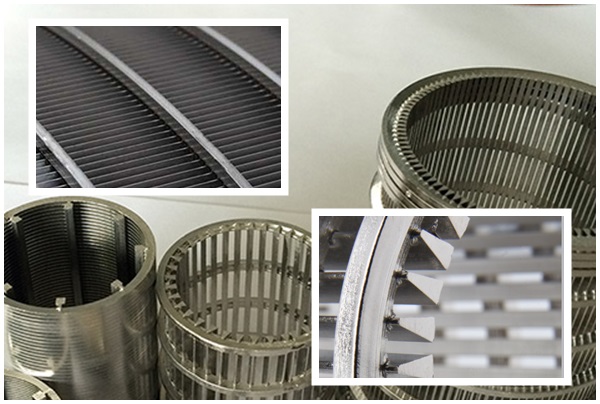 Specifications of stainless steel wedge wire screen mesh for sieve filter: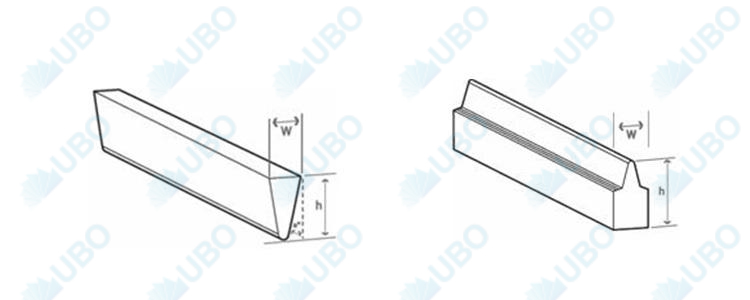 Size

(inch)

O.D

(mm)

Slot

(inch)

Collapse Strength

(Psi)

Tensile Weight

(Ton)

Wrap(thick*deep)

(mm)

Rods

(mm)

4

117

0.04

395

6

2.2*3.0

3.8mm/22

4

114.3

0.04

395

6

2.3*3.0

3.8mm/22

6

168.3

0.04

252

8

2.3*3.5

3.8mm/32

8

219.1

0.01

399

10.5

3.0*5.0

3.8mm/48

8

219.1

0.02

370

10.5

3.0*5.0

3.8mm/48

8

219.1

0.04

323

10.5

3.0*5.0

3.8mm/48

10

273.1

0.01

206

11

3.0*5.0

3.8mm/50

10

273.1

0.02

191

11

3.0*5.0

3.8mm/50

10

273.1

0.04

167

11

3.0*5.0

3.8mm/50
Packaging and Transportation of stainless steel wedge wire screen mesh for sieve filter: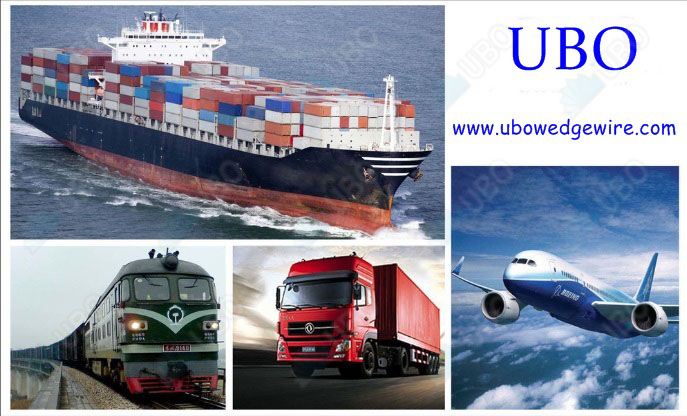 You may also be interested in the following product(s)