Wedge wire screen for petrochemical & oil
| | |
| --- | --- |
| Category: | Wedge Wire Application |
| Material: | Stainless steel 302,304,304L,316,316L |
| Properties: | Wedge Wire Pipe |
| Application: | mining, coal, petroleum, fertilizer, grain, salt, environmental protection and other industries. For sieving liquid |
if you are interested in receiving more information or have a question regarding any of our products please fill out the form above and we will contact you within 24-48 hours.

Email:sales@ubowedgewire.com
Details of Wedge wire screen for petrochemical & oil
Wedge wire is known as profile wire screen, V wire screen, and wedge wire screen. It is created by wrapping a V- shaped profile wire cylindrical around longitudinal placed support rods. Each intersection of the profiles wire and support rod is well welded. It has a smooth surface, resistant to clogging and a greater structural strength. Welded wedge wire screen is the most advanced product of modern technology used in many industries for screening, filtration, dewatering, drying and cleaning. The numerous combinations of profile wires and support rods, and the wide range of apertures between the wires and rods allows us to design a screen according your required specification.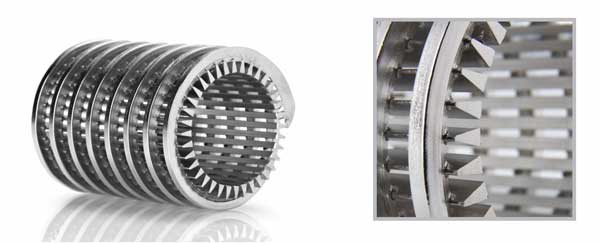 Uses of Wedge wire screen for petrochemical & oil:
Widely used in mining, coal, petroleum, fertilizer, grain, salt, environmental protection and other industries. For sieving liquid,powder and other materials. In petroleum, chemical industry, metallurgy, mining, pharmaceutical purification and drilling liquid purification.
Advantages of Wedge wire screen for petrochemical & oil:
The Xinlu wire wrapped screen combines high strength and superior corrosion resistance for unsurpassed durability during installation or retrieval. The stainless steel wrap wire— Firmly welded to every rib wire— Is designed not to shift or unwind in the unlikely event should it be damaged downhole.
Large inlet area
The Xinlu screen has a much larger inlet area than conventional wire-wrapped screens. No solder strips, weld beads or lugs are present to block flow. Plus, a larger inlet area results in lower entrance velocity for produced fluids, reducing the potential for screen erosion.
Filtration assurance
With precise gauge control for reliability, gauge spacing of the screen is permanent. Weld strength and wire orientation are controlled to ensure the gauge required is the gauge delivered down hole.
Filter Construction
Round wires form the ribs, while the diameter and number are specified by the strength required and size of screen. Wedge Vee - Keystone-shaped wire is used for the wrap wires, which are helically wrapped around the preset vertical rib wires.
Each point of contact is welded using a proprietary Xinlu procedure. Wrapping is accurately controlled— Resulting in a uniform, precise gauge. The keystone shape of the wrap wire forms "V" shaped openings between wraps. This shape opening provides self-cleaning action and greatly reduces flow friction. Smaller particles can easily pass through the continuous slot while larger ones are held out without inhibiting the total inlet area.
Wedge wire screen has a number of advantages as below:
-- Smooth surface, low hydraulic resistance, high filtration accuracy, never clogging;
-- High mechanical strength, high corrosion resistance, acid-resistant, heat-resistant;
-- Guaranteed size of the slot tight tolerance to ±0.015mm;
-- Filtration direction can be outside to inside or inside to outside;
-- High capacity filter surface, effective backwashing, and long trouble-free life.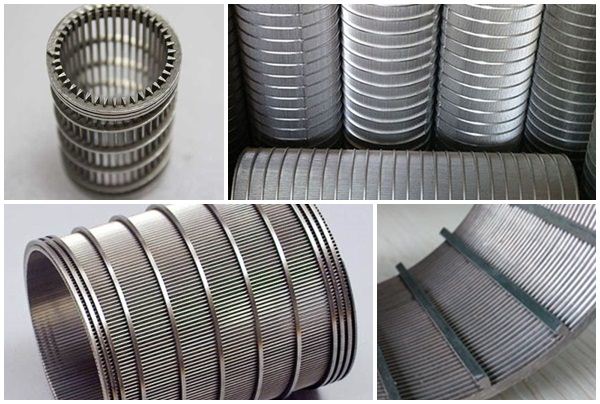 Specifications of Wedge wire screen for petrochemical & oil: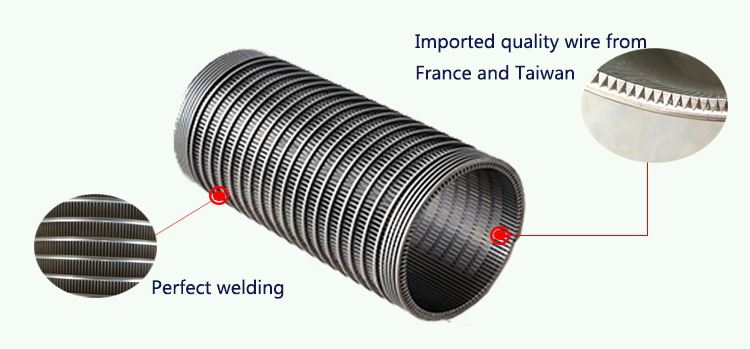 size

inner diameter

outer diameter

in

mm

in

mm

in

mm

2

51

2

51

25/8

67

3

76

3

76

35/8

92

4

102

4

102

45/8

117

5

127

5

127

55/8

143

6

152

6

152

65/8

168

8

203

8

203

85/8

219

10

254

10

254

103/4

273

12

305

10

305

123/4

324
Note: The above data for reference only, we can be customized according to customer requirements
Packaging and Transportation of Wedge wire screen for petrochemical & oil: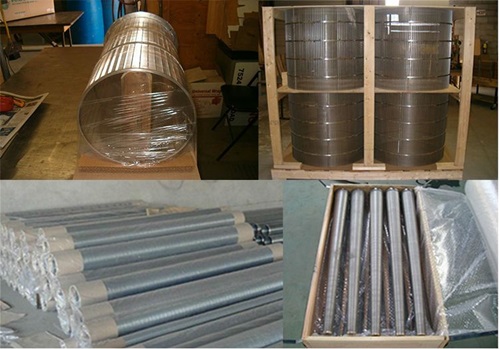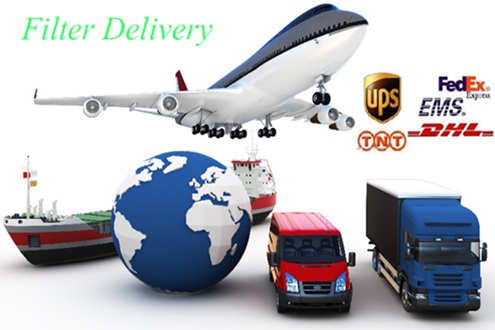 You may also be interested in the following product(s)