Parabolic Rundown Screens
| | |
| --- | --- |
| Category: | Wedge Wire Application |
| Material: | stainless steel304,316,316L |
| Properties: | wedge wire screen |
| Application: | filtration, industry filtration, food filtration |
if you are interested in receiving more information or have a question regarding any of our products please fill out the form above and we will contact you within 24-48 hours.

Email:sales@ubowedgewire.com
Details of Parabolic Rundown Screens
Parabolic rundown screens is a bend shape or arc shape sieve screen for sugar processing. The tilted surface of the screen offers greater screening and dewatering capacity compared with flat screen panels. The wire screen is made of SS "V" shaped, SS "COVEX" shaped wire rod, with unique welding process, offering great strength, precision, long service life. The stainless steel sieve screen is easy to leak, wear-resistant, rust-resistant. Profile of screen wire is trapezoid. Slit width is narrow up and wide down.
Features of Parabolic Rundown Screens
Compact construction, heat resistant, rust-resistant, good mechanism performance, long working life, wear-resistant;
Well-proportioned screen aperture, not prone to jam, increase quality and efficiency of refined powder;
Proper construction, saving time and strength during installation and replacement, i.e. reducing time for installation, examination and maintenance, decreasing labor strength.
Application of Parabolic Rundown Screens
Parabolic rundown screens are used in mineral processing plants and food processing plants for sizing and washing. These industrial profile wire screens are also used to process corn for ethanol and corn starch, as well as to process sugar, animal waste and fertilizer.

The sieve bends sugar screen has the looped smooth surface offering uniform and accurate slots and mechanical strength unrivalled by other systems.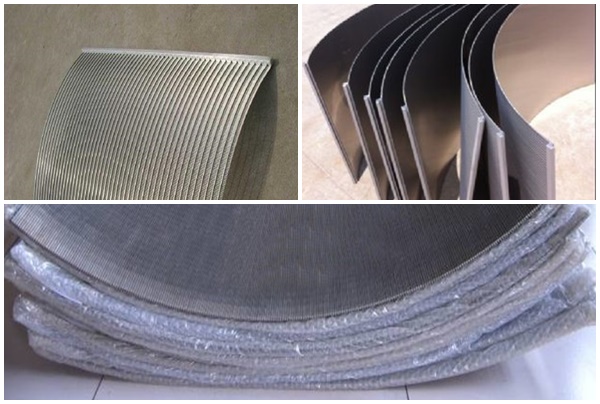 Specifications of Parabolic Rundown Screens:
Technical Parameters
V-shape wire width(mm): 1.6~4
Screen aperture(mm): 0.2~12
Max Size(mm): 2050x1800
Optional screen plate shapes: Cylinder, Arch, Rectangle, Square, etc.
Materials: 304, 304L, 316, 316L stainless steel wedge wires.
Triangle wire for screening:
Width=1.5mm Height =4.0mm
Width=2.2mm Height =4.5mm
Width=2.8mm Height =5.0mm
Width=3.1mm Height =6.0mm
Width=3.4mm Height =7.5mm
Width=2.2mm Height =5.0mm
Width=2.8mm Height =6.5mm
Width=3.4mm Height =7.5mm
Width=5.0mm Height =10.0mm
Aperture: 0.10mm-10mm
Open area :6.3-57.1%

Triangle wire for screening:
Width=1.0mm Height =2.0mm
Width=1.5mm Height =2.5mm
Width=1.8mm Height =3.0mm
Width=2.7mm Height =4.2mm
Width=2.3mm Height =3.8mm
Width=2.6mm Height =4.3mm
Width=2.9mm Height =4.7mm
Width=3.2mm Height =5.3mm
Width=3.6mm Height =5.7mm
Aperture: 0.2mm-5mm
Open area :6.3-67.6%
Packaging and Transportation of Parabolic Rundown Screens: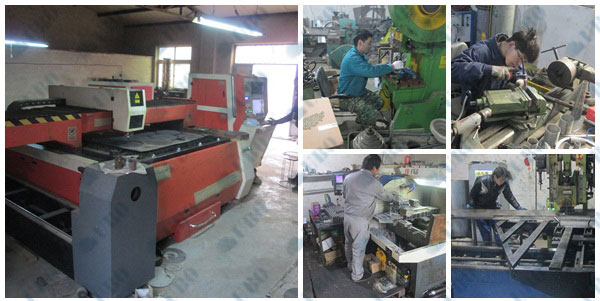 You may also be interested in the following product(s)