Filter nozzle for ion exchange
| | |
| --- | --- |
| Category: | Wedge Wire Application |
| Material: | stainless steel 302,304,304L,316,316L |
| Properties: | wedge wire screen |
| Application: | water treatment ,oilfield,mining,water well,food,industry,filtration |
if you are interested in receiving more information or have a question regarding any of our products please fill out the form above and we will contact you within 24-48 hours.

Email:sales@ubowedgewire.com
Details of Filter nozzle for ion exchange
Filter nozzles are widely used in various industries, especially suitable for water treatment or liquid filtration.The main part of the nozzle is stainless steel wedge wire screen . It's a new type filter component.

Filter nozzles has a long life. The precise filter ratings are from 20 microns. It is made by welding with profile wire on every connection spots. According to diddferent application, There are many different kinds of connectors for the stainless steel nozzle.
Application of Filter nozzle for ion exchange
1 . Water well and oil/gas well
2 . water and waste water treatment
3 . Water supply
4 . Petro Chemical
5 . Food and beverage
6 . Pulp and paper
7 . Sugar and Starch
Feature of Filter nozzle for ion exchange
1.We use wedge-shaped profile wire in order to make the slot v-shaped.It can stop the impurities very well.
2.The wedge wire was welded on the support wire well-proportioned and have perfect roundness. Ensure the screen have bigger filter area and non obstructive, avoid the high concentration of impurities
3.After work for a period of time, the filter can be back flush.It can use for many times.
Filtering direction from outside to inside (FOTI).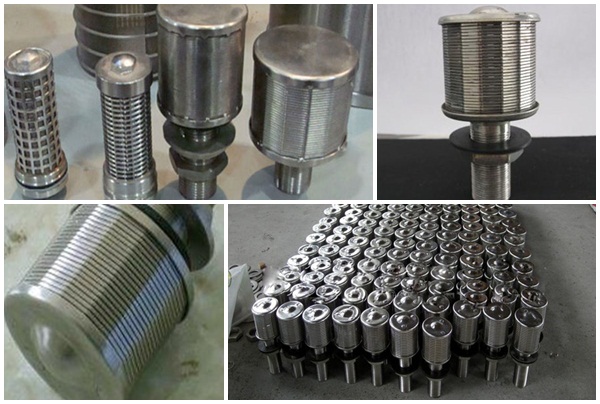 Specifications of Filter nozzle for ion exchange: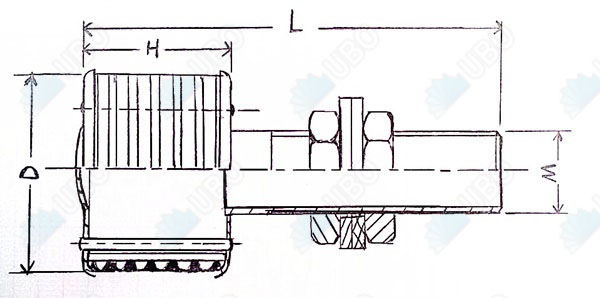 | | | | | | | |
| --- | --- | --- | --- | --- | --- | --- |
| Type | DiameterD | L | L1 | Slot | Thread | Open area |
| FYN1 | 45 | 98 | 34 | 0.2-0.25 | M20 | 380-493 |
| FYN2 | 45 | 100 | 34 | 0.2-0.25 | M24 | 551-690 |
| FYN3 | 53 | 100 | 34 | 0.2-0.25 | M24 | 453-597 |
| FYN4 | 53 | 100 | 50 | 0.2-0.25 | M27 | 680-710 |
| FYN5 | 53 | 105 | 34 | 0.2-0.25 | M32 | 800-920 |
| FYN6 | 57 | 115 | 35 | 0.2-0.25 | M30 | 560-670 |
| FYN7 | 57 | 120 | 55 | 0.2-0.25 | M32 | 780-905 |
| FYN8 | 60 | 120 | 55 | 0.2-0.25 | G1″ | 905-1100 |
| FYN9 | 82 | 130 | 50 | 0.2-0.25 | M33 | 1170-1280 |
| FYN10 | 108 | 200 | 100 | 0.2-0.25 | G2″ | 3050-4600 |
Packaging and Transportation of Filter nozzle for ion exchange: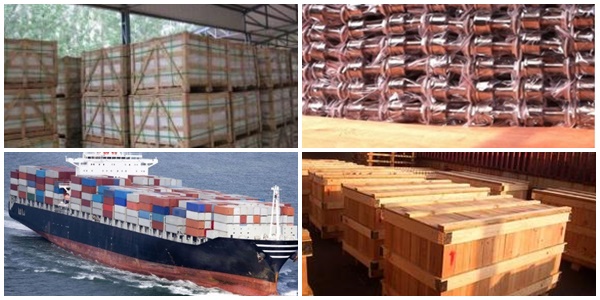 You may also be interested in the following product(s)