wedge wire vibrate screen for food procesing
| | |
| --- | --- |
| Category: | Wedge Wire Application |
| Material: | stainless steel 304,316,316L |
| Properties: | wedge wire screen |
| Application: | water treatment, oilfield, mining, food industry, chemical industry, |
if you are interested in receiving more information or have a question regarding any of our products please fill out the form above and we will contact you within 24-48 hours.

Email:sales@ubowedgewire.com
Details of wedge wire vibrate screen for food procesing
wedge wire vibrate screen also known as side hill screens, parabolic screens,rundown screens, gravity screens and DSM screens, can be custom designed to separate solids from liquids in various applications including food processing, pulp and paper, waste water cleanup, surface water intakes,corn wet milling, coal preparation, and gold recovery.Sieve Bends are cross-flow screens. The profile wires are slightly tilted so that the leading edge is position higher which greatly increases the dewatering capacity.A sieve bend consists of a concave curved profile wire screen mounted in a frame with the screen openings perpendicular to the flow. A curved screen has greater capacity than a flat wedge screen due to forces exerted as material flows against the curved surface.
Application of Sieve Bend Dewatering Screen
This series vibrating screen is mainly used to dewater,deslime,take off medium,grading and slurry recycling. It is more suitable for hydrocyclone and sieving, desliming and dewatering for fine material.
Features of Sieve Bend Dewatering Screen
This series arc vibrating screen is a kind of grading equipment for fine material. It is mainly composed of arc sieving frame, stainless steel slot screen plate, vibration motor and distributing device. This machine has simple structure and easy installation. Also it has a good adaptability for fine mine sieving and is easily through sieve plate.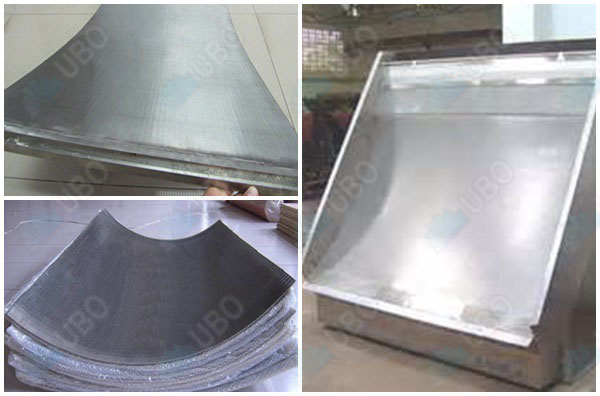 Specifications of wedge wire vibrate screen for food procesing:
Model

Structure

Capacity

(m3/h)

Sieve pore

size Width

(mm)

Screening

surface

width(mm)

Installation

slope

angle (°)

Vibration

time

(r/min)

Power

(KW)

ZHS1200

Single

80~120

0.3~1.0

1200

52

1460

0.25*2

ZHS1600

Single

120~200

0.3~1.0

1600

52

1460

0.55*2

ZHS2100

Single

200~280

0.3~1.0

2100

52

1460

0.55*2

ZHS2400

Single

280~350

0.3~1.0

2400

52

1460

0.75*2

ZHS2800

Single/ Double

350~420

0.3~1.0

2800

52

1460

0.75*2

ZHS3000

Single/ Double

420~480

0.3~1.0

3000

52

1460

1.1*2

ZHS3400

Double

480~520

0.3~1.0

3400

52

1460

1.1*2

ZHS3800

Double

520~600

0.3~1.0

3400

52

1460

1.5*2
Packaging and Transportation of wedge wire vibrate screen for food procesing: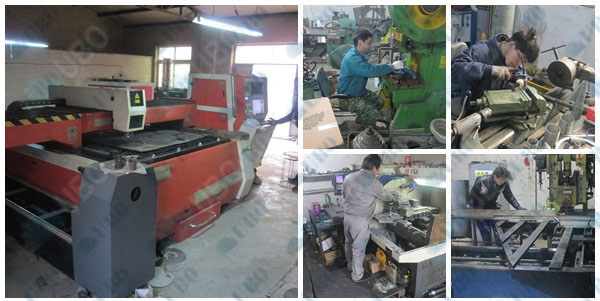 You may also be interested in the following product(s)