wedge shaped wire around wedge V wire cross flow sieve bend screen
| | |
| --- | --- |
| Category: | Wedge Wire Application |
| Material: | SS 304,316,316L, Stainless steel and carbon steel. |
| Properties: | Wedge Wire Screen |
| Application: | waste water filtration, pulp and paper as well as mineral processing applications. Wedge wire or profile screen half cylinders can be added to an aug |
if you are interested in receiving more information or have a question regarding any of our products please fill out the form above and we will contact you within 24-48 hours.

Email:sales@ubowedgewire.com
Details of wedge shaped wire around wedge V wire cross flow sieve bend screen
Sieve Bend Screens also known as side hill screens, parabolic screens, run down screens, gravity screens and DSM screens.


A sieve bend consists of a concave curved profile wire screen mounted in a frame with the screen openings perpendicular to the flow. A curved screen has greater capacity than a flat wedge screen due to forces exerted as material flows against the curved surface.

Sieve Bends are cross-flow screens. The profile wires are slightly tilted so that the leading edge is position higher which greatly increases the dewatering capacity.
Application for wedge shaped wire around wedge V wire cross flow sieve bend screen:
They are used in industries such as Sugar, Coal Mining & Quarrying, Mineral Processing, Cement, and Industrial & Urban Effluent Treatment etc. Sieve bend screens are also used as a pre-filter in urban & industrial waste treatment plants to improve the performance of the clarifier by drastically reducing the load. Widely used for fiber removal in Starch industry.
Features for wedge shaped wire around wedge V wire cross flow sieve bend screen:
Wire wrapped screen with high open area are more suitable for the construction of high-quality water wells, oil wells and gas wells.
Low cost operation screens with high open area shall favor groundwater infiltration. Abundant water shall reduce the water level's down, thus to save energy consumption.
Reduce the abrasion of the pump
Under the same condition, high open area can make the speed of groundwater's entering into the screen much slower than any other filtration apparatus, which will avoid sand's entering into screen because of high pressure, thus reduce the abrasion of the pump.
Extend the life span of wells
Comparatively, groundwater's entering into screen with higher open area is much easier than the entering into lower open area screen. The slow water flow shall extend the life span of wells.
Specifications of wedge shaped wire around wedge V wire cross flow sieve bend screen:

Surface Profile

Material

10S

S304,S316L Hastelloy, Monel alloy of nickel

and titanium, and other stainless steel

11SL

22S

4S

50SL
S304,S316L Hastelloy, Monel alloy of nickel

and titanium, and other stainless steel
Packaging and Transportation of wedge shaped wire around wedge V wire cross flow sieve bend screen: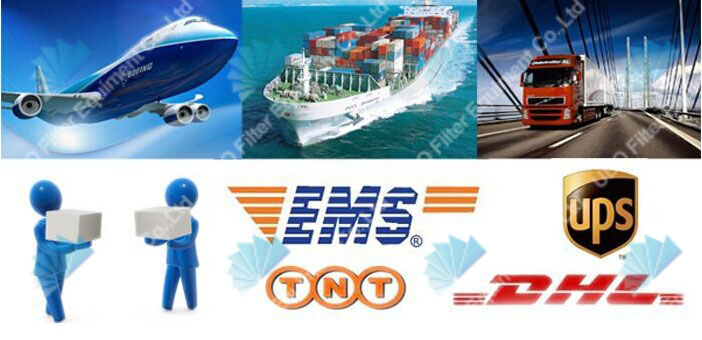 You may also be interested in the following product(s)