water well screen point
| | |
| --- | --- |
| Category: | Wedge Wire Application |
| Material: | stainless steel 304,316,316L |
| Properties: | wedge wire screen |
| Application: | water filtration,liquid filtration,industry filtration |
if you are interested in receiving more information or have a question regarding any of our products please fill out the form above and we will contact you within 24-48 hours.

Email:sales@ubowedgewire.com
Details of water well screen point
water well screens are made in panel or cylinder type from V shaped profile wire, with an unique welding process, offering great strength, precision, long service life and a wide range of applications in the field of process, engineering such as sugar juice filtration, waste water treatment, crude oil and natural gas production and vessel internals solving problems of solid / liquid and solid / gas separation, filtration of oils, greases, paints, food products, water, fuels, liquid cooling agents, chemicals.
Features of water well screen point
Self Supporting;
High Abrasion resistance;
Low pressure drop;
High resistance to Vibration.
Applications of water well screen point
Cylinder screen is used in food processing, waste water filtration, pulp and paper as well as mineral processing applications. Wedge wire or profile screen half cylinders can be added to an auger or screw press to separate solids from liquids in food, waste water, minerals and industrial grit/chips from coolant.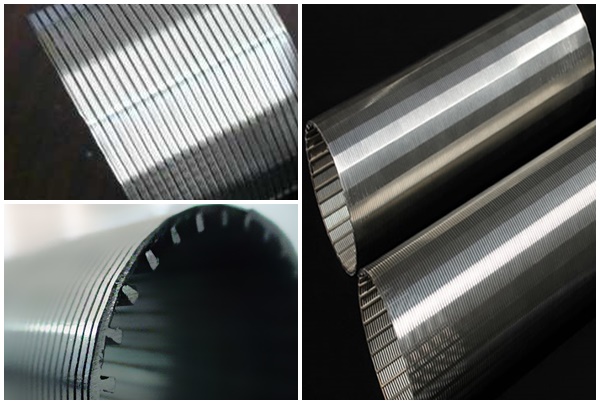 Specifications of water well screen point:
| | | | |
| --- | --- | --- | --- |
| Surface Profiles | Support Profiles | Min. diam. mm | Min. slot width mm |
| 10S | Q25 | 21 | 0.10 |
| 11S | Q20 or Q25 | 23 | 0.030 |
| 12S | 22S | 30 | 0.050 |
| 12S | Q25 | 23 | 0.030 |
| 12S | Q35 | 30 | 0.050 |
| 18S | 22S or Q35 | 30 | 0.050 |
| 18S | Q25 | 25 | 0.030 |
| 18S | D45 | 300 | 0.20 |
| 18S | 10 × 3 | 300 | 0.20 |
| 22S | 22S or Q35 | 45 | 0.10 |
| 22S | D45 or 10 × 3 or 25 × 3 | 300 | 0.20 |
| 28S | Q35 | 215 | 0.20 |
| 28S | D45 or 10 × 3 or 25 × 3 | 300 | 0.20 |
| 34S | Q35 | 300 | 0.20 |
| 34S | D45 | 300 | 0.20 |
| 34S | 10 × 3 or 25 × 3 | 300 | 0.20 |
| 42S | Q35 or D45 | 300 | 0.20 |
| 42S | 10 × 3 or 25 × 3 | 300 | 0.20 |
Diameters
| | |
| --- | --- |
| Outside diameter in mm | Number of support profiles |
| 30 | 8 |
| 45 | 10 |
| 57 | 12 |
| 70 | 18 |
| 85 | 18 |
| 97 | 20 |
| 110 | 24 |
| 137 | 30 |
| 164 | 36 |
| 215 | 48 |
| 268 | 48 |
| 305 | 40 |
| 380 | 48 |
| 460 | 60 |
| 510 | 64 |
| 625 | 80 |
| 914 | 180 |
Packaging and Transportation of water well screen point: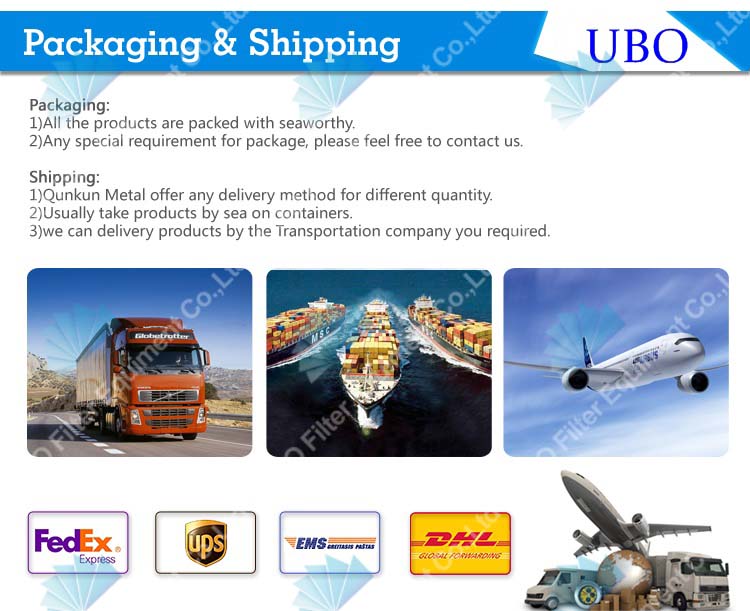 You may also be interested in the following product(s)