stainless steel wedge wire screen tube for filtration
| | |
| --- | --- |
| Category: | Wedge Wire Application |
| Material: | stainless steel 304,304L,304HC,316,316L,321,430 or as per your request. |
| Properties: | wedge wire screen |
| Application: | water treatment, oilfield, mining, food industry, chemical industry, papermaking industry, decoration. |
if you are interested in receiving more information or have a question regarding any of our products please fill out the form above and we will contact you within 24-48 hours.

Email:sales@ubowedgewire.com

Author: Maria
Details of stainless steel wedge wire screen tube for filtration
Stainless steel wedge wire screen tubes are welded by profile V-wire and support wires, it also called Wedge Wire screen. The features are high ratio filter area because of big opening, Wedge Wire structure are easy for automatic back washing and avoid pipe blocking. The pressure will reduce when water flow in for greater filter area,avoid the grains of sand flow in the wedge wire tube in the high pressure conditions,so make the pipe life longer. Between the same length, diameter and slot size, wedge wire pipe is thrice than bridge filter pipes.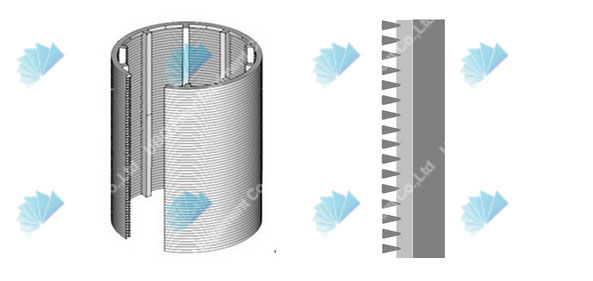 Advantages of stainless steel wedge wire screen tube for filtration
Wedge Wire Screens provide a unique combination of the most important features required for maximum screening efficiency.
1. Free Clearance
The wedge-shaped sections of the wire form apertures that become progressively wider in a
downward direction, thus ensuring rapid flow of material through them. Clogged and blinded apertures are reduced to an absolute minimum.

2. Lateral Strength
In our opinion no form of screening surface with apertures as fine as those of wedge wire screens, can compare with the mechanical strength and working efficiency of wedge wire.

3. Percentage Open Area
For a given aperture size, wedge wire screens have a much larger percentage of open area than conventional sieves.

4. Wearing Life
Owing to a greater wearing area being provided by flat top surfaces, wedge wire screens retain their aperture for a longer duration than round wire screens.
* Some other advantages of Looped type of wedge wire screens over other type of screens and also other type of wedge wires are
-a) Self Supporting
b) High Abrasition resistance
c) Low pressure drop
d) High resistance to Vibration
Application of stainless steel wedge wire screen tube for filtration
Stainless steel wedge wire screen tube is a kind of filtered water tubing with the perforation. It can be used with the deep well pump, dive the water pump, also may be used in the water-treating equipment,the environmental protection, the sea water transforms into the industrial water and life use water desalination treatment, running water treatment, water softening treatment, the petroleum industry, The petroleum product terminal filters and the chemical acid, the alkali liquid filters, the ethyl alcohol and so on the organic solution recycling filters.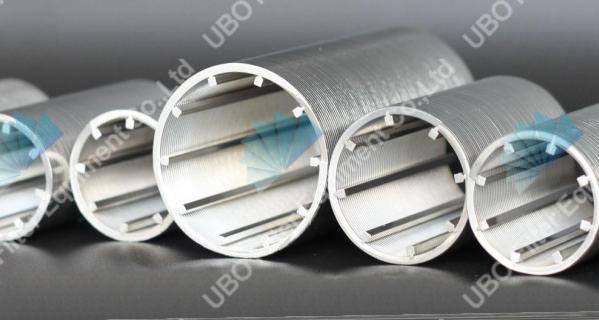 Specifications of stainless steel wedge wire screen tube for filtration:

No.

(mm)TYPE

OD
(mm)

ID
(mm)

Support wire Number

Filter direction

1

SRD25.4

25.4

18.6

12

FOTI

2

SRD 33

33

24

8

FOTI

3

SRD 37

37

28

8

FOTI

4

SRD 40

40

31

8/10

FOTI/FITO

5

SRD 45

45

36

10/12

FOTI/FITO

6

SRD 48

48

38

12

FOTI/FITO

7

SRD 60

60

51

12

FOTI/FITO

8

SRD 70

70

61

12/18

FOTI/FITO

9

SRD 85

85

76

18

FOTI/FITO

10

SRD 110

110

101

24

FOTI/FITO

11

SRD120

120

111

24

FOTI/FITO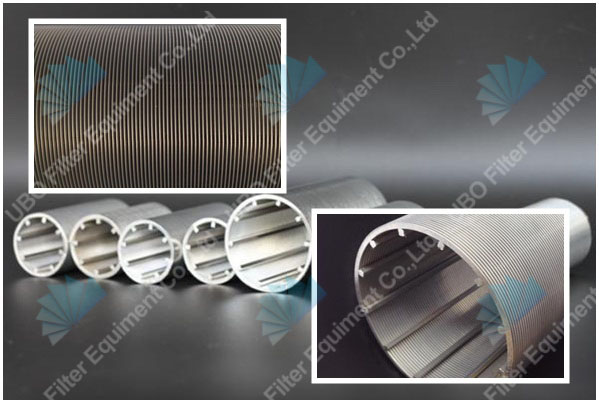 Packaging and Transportation of stainless steel wedge wire screen tube for filtration: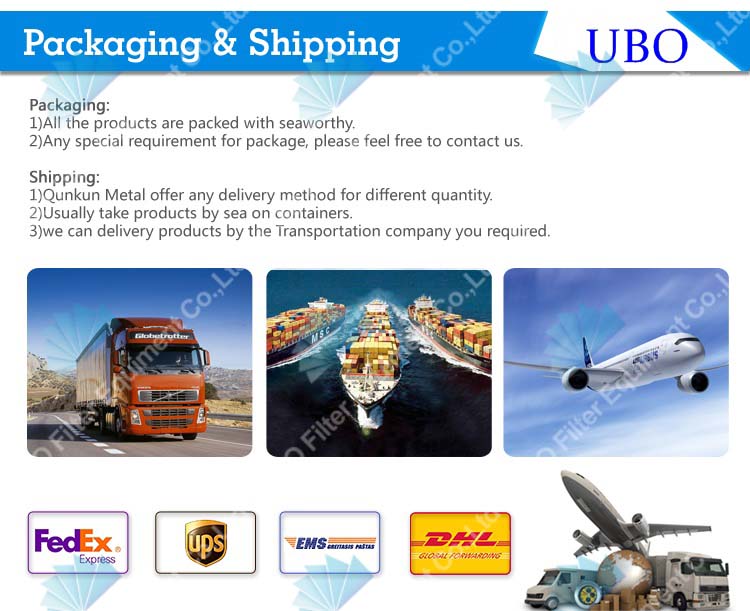 You may also be interested in the following product(s)