stainless steel Wedge wire screen Cylinder with the best screen
| | |
| --- | --- |
| Category: | Wedge Wire Application |
| Material: | SS 304,316,316L, Stainless steel and carbon steel. |
| Properties: | Wedge Wire Cylinder |
| Application: | waste water filtration, pulp and paper as well as mineral processing applications. Wedge wire or profile screen half cylinders can be added to an aug |
if you are interested in receiving more information or have a question regarding any of our products please fill out the form above and we will contact you within 24-48 hours.

Email:sales@ubowedgewire.com
Details of stainless steel Wedge wire screen Cylinder with the best screen
Wedge Wire wedge wire screens are manufactured by a v or wedge shaped wire around an internal array of longitudinal support rods. Each intersecting point of these wire is fusion welded.The v or wedge shaped profile wire wraps around the support rods over the full length of the screen creating a continuous slot opening, hence the screen allows water (oil) to enter your well freely in ample quantities,while at the same time keeps the majority of sand and gravel out of the well.

Applications for stainless steel wedge wire screen cylinder with the best screen:
Wedge Wire wedge wire water well screen filter are mainly used for the water-treatment , water well drilling ,oil well drilling ,mineral processing, coal-cleaning plant ,sewage treatment and other industries,water,oil or gas filter and other filtration equipment.
Features for stainless steel wedge wire screen cylinder with the best screen:
1) adoption of the wedged wires made a V profile slot. This design ensures the fluent of water filteration and more effective.
2) wedged wires are spirally wound around a cage of longitudinal support rods in succession which formed high-density uniformed slots and avoid clogging. So that the high production efficiency and long life service of the well are gaurenteed.
3) arrangement of the longitudinal support rods and the successive slots provide higher compressive property.
Features for stainless steel wedge wire screen cylinder with the best screen:
1) The Wedge Wire screen is used throughout the world for water, oil, and gas wells, and for environmental well completions. It is the dominant screen type used in the water well industry.
2) This type of screen made up of rods and warp.the rod can be round wire,triangular wire and trapezoid wire.
3) The wire is welded to the rods and produces a rigid unit that has high strength and minimum weight.
4) The warp is triangular wire(v-shape wire).The water well screens have astructure and high open area;as well as accurate slot dimension.
5) Water Well Screen Pipe have heat -resising,anti-corrosive,good machine capability,last long ,satefy and reliability and so on.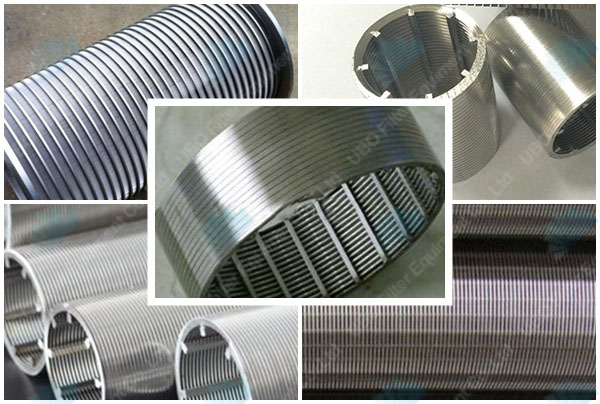 Specifications of stainless steel Wedge wire screen Cylinder with the best screen:

size

inner diameter

outer diameter

in

mm

in

mm

in

mm

2

51

2

51

25/8

67

3

76

3

76

35/8

92

4

102

4

102

45/8

117

5

127

5

127

55/8

143

6

152

6

152

65/8

168

8

203

8

203

85/8

219

10

254

10

254

103/4

273

12

305

10

305

123/4

324
Packaging and Transportation of stainless steel Wedge wire screen Cylinder with the best screen: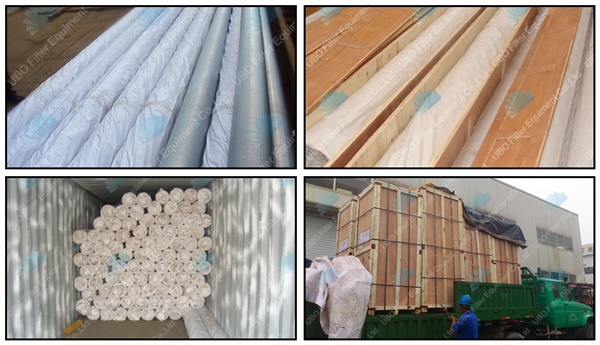 You may also be interested in the following product(s)