metal wedge mesh strainer for water filter
| | |
| --- | --- |
| Category: | Wedge Wire Application |
| Material: | stainless steel 304,304L,304HC,316,316L,321,430 or as per your request. |
| Properties: | wedge wire screen |
| Application: | various plants such as electric power, petroleum, chemical industry, metallurgy industry, machinery industry |
if you are interested in receiving more information or have a question regarding any of our products please fill out the form above and we will contact you within 24-48 hours.

Email:sales@ubowedgewire.com

Author: Jane
Details of metal wedge mesh strainer for water filter
wedge wire screen are made during simultaneous winding of specially profiled working wires on a spiral and welding them to carrying wires placed along the tube. This technology allows the production of wedge wire screens when very high gap precision and screen resistance are required. Due to using the newest welding technology we can obtain various distances between carrying wires, very accurate and repeatable gap and therefore produce screens according to customer's particular requirements.
Application for metal wedge mesh strainer for water filter:
With solid structure, high temperature resistance, corrosion resistance, good mechanical performance, long service life, safe and reliable, etc. Can be used in many kinds of medium filtering. high filtering accuracy, high strength and durability
Advantages for metal wedge mesh strainer for water filter:
•A continuous slot opening which significantly increases the available open area, thus providing greater access to the water bearing zone.
•A "V"shaped profile wire which avoids clogging and ensures an uninterrupted flow.
•A uniform and efficient well development due to the continuous slot opening.
•Ladder-like wire welded screens have a strong structure and high open area, as well as accurate slot dimension.
•5.Ladder-like wire welded screens have the features of easy backwashing, last long, safety and reliability as well as low comprehensive cost.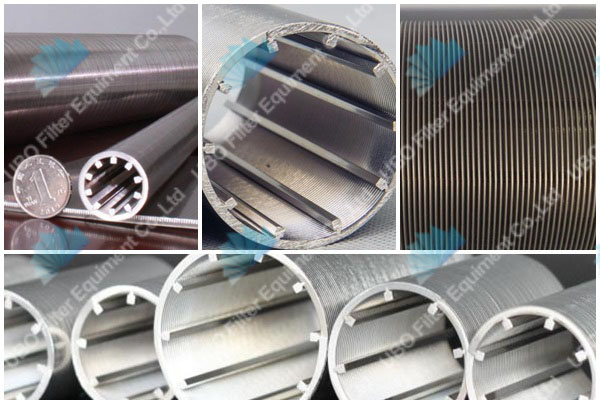 Specifications of metal wedge mesh strainer for water filter: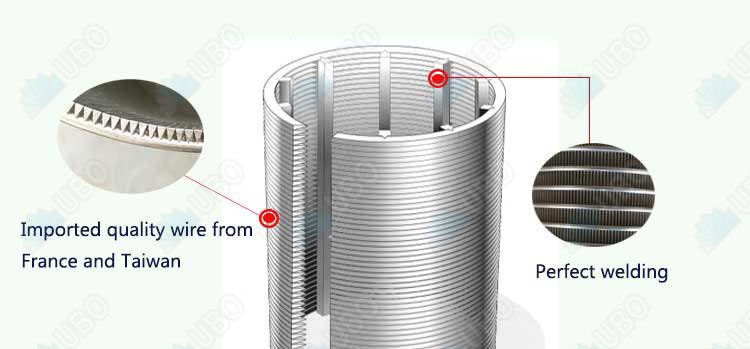 Outside Diameter

Profile wire

Rod wire

Rod quantity

Slot size

Length

DN

Inch

mm

mm

mm

mm

mm

20

3/4

26.9

1.5*2

2*3

12

0.1~0.25

45~3000

25

1

33.7

1.5*2

2*3

14

0.1~0.25

45~3000

32

1-1/4

42.4

1.5*2

2*3

16

0.1~0.25

45~3000

40

1-1/2

48.3

1.5*2

2*3

16

0.1~0.25

45~3000

50

2

60.3

1.5*2

2*3

18

0.1~0.5

45~3000

65

2-1/23

76.1

1.5*2

2*3

20

0.1~0.5

45~3000

80

3

88.9

1.8*2.5

2*3

24

0.1~0.5

1000~6000

100

4

114.3

1.8*2.5

2*3

30

0.5~2

1000~6000

125

5

139.7

2.3*2.7

2*3

36

0.5~2

1000~6000

150

6

168.3

2.3*2.7

3*5

44

0.5~2

1000~6000

200

8

219.1

3.3*3.5

3*4.7

56

0.5~2

1000~6000

250

10

273

3.3*3.5

4*6

66

0.5~2

1000~6000

300

12

323.9

3.3*4.7

4*6

72

0.5~2

1000~6000

350

14

355.6

3.7*5

4*6

80

0.5~2

1000~6000

400

16

406.4

1.5*2

2*3

94

0.1*2

1000~6000

450

18

457

2*3

4*5

112

0.1*2

500~400

500

20

508

2*3

4*5

124

0.1*2

500~400

550

22

559

2*3

4*5

140

0.1*2

500~400

600

24

610

2*3

4*5

156

0.1*2

500~400

Siot:0.1mm~2mm Tolerance:0.05
Packaging and Transportation of metal wedge mesh strainer for water filter: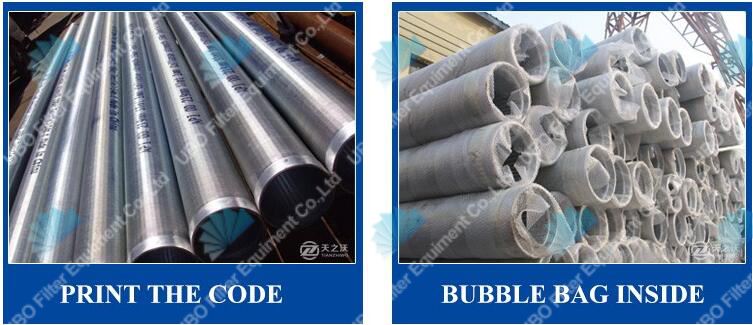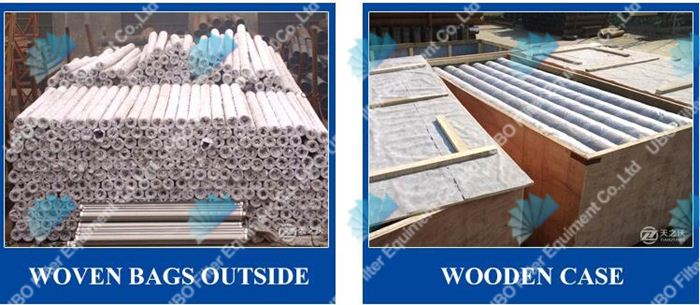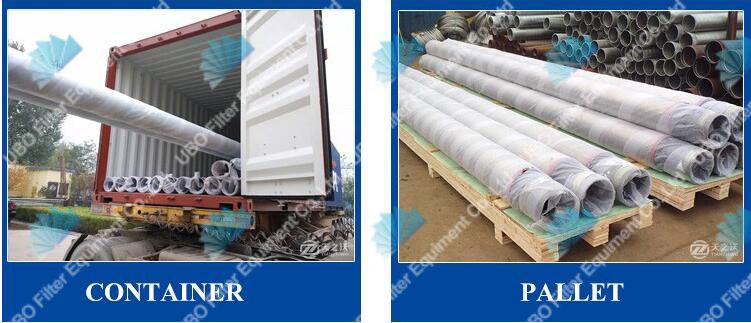 You may also be interested in the following product(s)