Stainless steel316 Gravel Packed Screens for dewatering
| | |
| --- | --- |
| Category: | Wedge Wire Application |
| Material: | stainless steel 304,304L,304HC,316,316L,321,430 or as per your request. |
| Properties: | drum screen |
| Application: | industry, mineral processing industry for the size of the block classification and separation of powder material. |
if you are interested in receiving more information or have a question regarding any of our products please fill out the form above and we will contact you within 24-48 hours.

Email:sales@ubowedgewire.com

Author: Jane
Details of Stainless steel316 Gravel Packed Screens for dewatering
Drum Sieve used to separate materials by size, for example, separating the biodegradable fraction of mixed municipal waste or separating different sizes of mulch or crushed stone. Production rates can vary from 20 to 30 yards an hour to several hundred yards of material an hour based on number of factors described in this article.Drum Sieve is widely used for grading and screening materials in the fields such as coal-selecting, mining-selecting, building materials, electrical power and chemical industry, etc. And we supplies suitable type according to customers' demands.
Application for Stainless steel316 Gravel Packed Screens for dewatering:
1. Size stones classification used in quarry. And isolated mud and stone powder.
2. Used in quarry and sand separation.
3. Used to separate lump coal and pulverized coal and coal washing coal industry (part of coal washing machinery)
4. The chemical industry, mineral processing industry for the size of the block classification and separation of powder material.
Working principle for Stainless steel316 Gravel Packed Screens for dewatering:
Roller device tilt installed on the rack. Motor by the reducer with roller device through shaft coupling, drive roller device around its axis of rotation. When the materials enter the cylinder device, due to tilt and turn the drum unit, make the material on the surface of the screen to flip and rolling, the qualified materials (undersize) after roller end at the bottom of the discharging mouth eduction, unqualified material (product) on the screen by the cylinder at the end of the discharging mouth eduction. Due to the flip, rolling material inside the drum, the card in the mesh material can be pop up, prevent the mesh plug. Sand screen drum, drum screen, and the principle of the drum screen is almost the same structure, is people's understanding of it and call it.
peration and Maintanance for Stainless steel316 Gravel Packed Screens for dewatering:
1, First open the cage while driving screen, opens after feeding equipment; stopping the opposite;
2, Run three days before, to cage drum sieve every day check fasteners, if loose fastening in a timely manner. Periodically thereafter (or a week and a half month) cage screen fastener for checking and processing;
3, Housings, transmission should be checked periodically lubricating and fuel and oil in a timely manner. Axis bearings, 2nd lithium base grease, under normal circumstances, every two months filling grease, amount raised should not be excessive, otherwise easily cause bearing overheating. Bearings should be cleaned check once a year.
4, The long haul deactivate (more than 30 days) to restart the motor insulation should be shaking when measuring to avoid motor burn.
features for Stainless steel316 Gravel Packed Screens for dewatering:
1. Low cost, for alluvial gold plant.
2. Includes the washing function and separating function, very high efficiency,pay back very soon.
3. Small Volume,Easy Movable,Support Wheels.
4. Diesel enigne/electric motor available.
5. Easy and convinient operation.
6. Strong body, our engineer has redesigned the frame, use thicker and stronger material for all the part.
7. The size and capacity can be customized.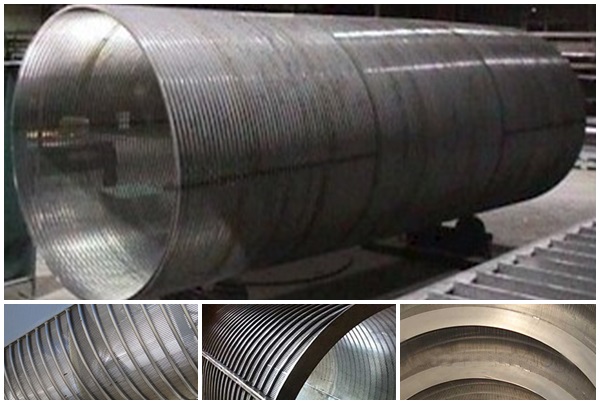 Specifications of Stainless steel316 Gravel Packed Screens for dewatering: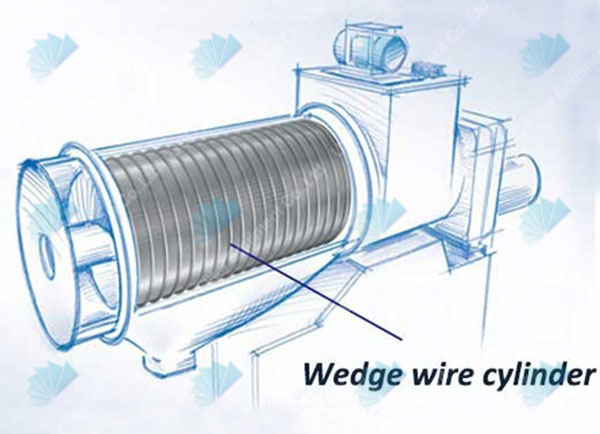 Model

Capacity

(t/h)

Power

(kw)

Drum diameter

(mm)

Drum length

(mm)

Feed size

(mm)

Discharge size

(mm)

Dimension (L*W*H)

(mm)

Weight

(kg)

GTS1015

50

3.0

1000

1500

≤300

0~100

2600×1400×1700

2200

GTS1020

100

4.0

1000

2000

≤300

0~100

3390×1400×2140

2800

GTS1225

160

5.5

1200

2500

≤300

0~100

4146×1600×2680

4200

GTS1530

250

7.5

1500

3000

≤300

0~100

4460×1900×2820

5100

GTS1545

350

11

1500

4500

≤400

0~100

5960×1900×3080

6000

GTS1848

450

15

1800

4800

≤400

0~100

6500×2350×4000

7500

GTS2055

600

22

2000

5500

≤400

0~100

7500×2550×4800

9600

GTS2265

800

30

2200

6500

≤400

0~100

8500×2750×5000

12800
Packaging and Transportation of Stainless steel316 Gravel Packed Screens for dewatering: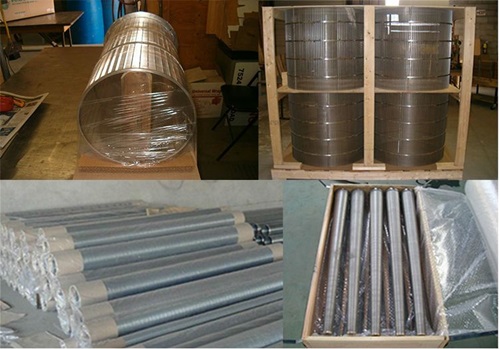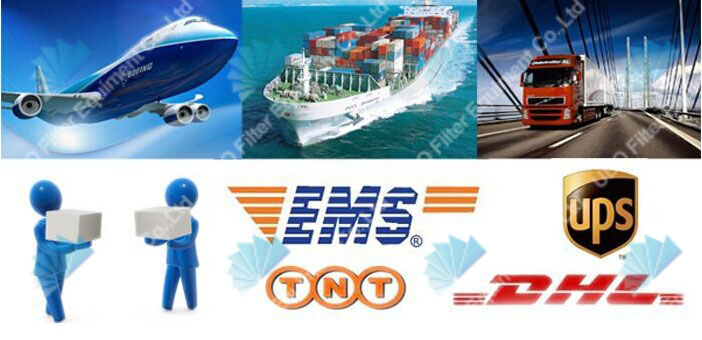 You may also be interested in the following product(s)