Stainless steel wedge wire sieve bend dewatering screens factory
| | |
| --- | --- |
| Category: | Wedge Wire Application |
| Material: | stainless steel 302,304,316,316L |
| Properties: | Sieve Bend Screen |
| Application: | deep well pump, dive the water pump, also may use in the water-treating equipment, the environmental protection |
if you are interested in receiving more information or have a question regarding any of our products please fill out the form above and we will contact you within 24-48 hours.

Email:sales@ubowedgewire.com
Details of Stainless steel wedge wire sieve bend dewatering screens factory
Sieve Bend Screens are ideal for sizing and dewatering applications to remove solids from liquids, or in solid/solid separation for dry feed situations.

Sieve Bend Screens can be manufactured in a variety of widths, arc lengths, apertures or wedge wires to suit the flow rate and material being separated. Although most applications require Static Sieve Bends, "Cross Flow", "With Flow" and "Vibrating" Sieve Bends can also be manufactured.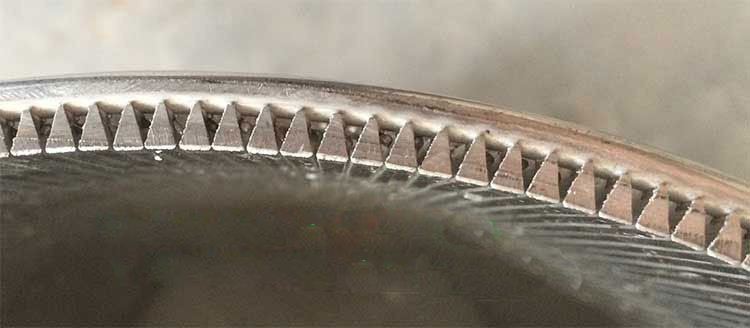 Application for stainless steel wedge wire sieve bend dewatering screens:
1) To remove the solid substance such as suspended matter, floater and precipitate in the waste water treatment of slaughter, leather, paper, sugar, wine-making, food processing, textile, printing and dyeing, petrochemical industry.
2) To recycle useful material such as fiber in paper, alcohol, starch and food industry.
3) Pretreatment of sludge and channel cleanout.
Advantage for stainless steel wedge wire sieve bend dewatering screens:
1) Working with the water gravity, no energy consumption
2) High water treatment capacity
3) Not easy to be blocked and easy to clean
4) Using stainless steel, it has high mechanical strength and long life.
works for stainless steel wedge wire sieve bend dewatering screen:
The feed slurry is directed vertically and tangentially over the full width of the upper screen surface. The slurry flows down the concave surface at right angles to the openings between wedge profiled wires. Due to the drag on the slurry passing over the wedge wire, a thin layer on the underside is deflected and passes out between the wires. The fact that the size of particle passing through the screen is always smaller than the opening, gives the screen good non-clogging properties.
In a typical feed situation the leading edge of the wedge wire removes the water and fine particles through the screen up to the cut point size, as the oversized particles move across the top of the screen. Static Sieve Bends require little or no maintenance in their operation and need only small head heights to operate
Specifications of Stainless steel wedge wire sieve bend dewatering screens factory: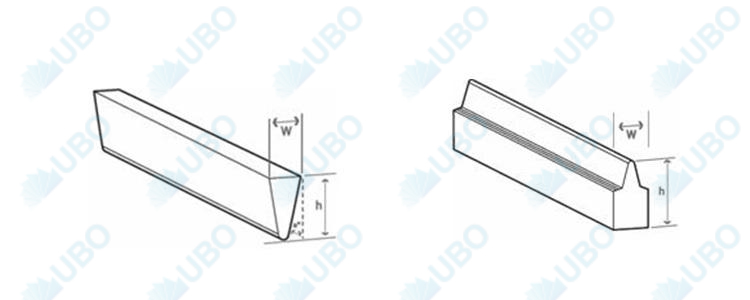 Specification (wedge wire):

Width(mm): 1.50 1.80 2.30 3.00 3.30 3.70

Height(mm): 2.20 2.50 2.70 3.60 4.30 4.70 5.60 6.30 7.00

Specification (support rod):

Width(mm): 2.30 3.00 3.30 3.70

Height(mm): 2.70 3.60 4.70 5.60 6.30

Round: From 2.50mm to 6.0mm

Note: other specifications available as per request

Slot size

0.10, 0.15, 0.20, 0.25, 0.30…… 6.00mm also achieved upon request.

Material:

galvanized low carton (LCG), stainless steel (304,316 etc.)

Length

up to 6 meters.

Diameter

from 25mm to 1200mm.

End connection

Plain beveled ends, flanged or threaded couplings
Packaging and Transportation of Stainless steel wedge wire sieve bend dewatering screens factory: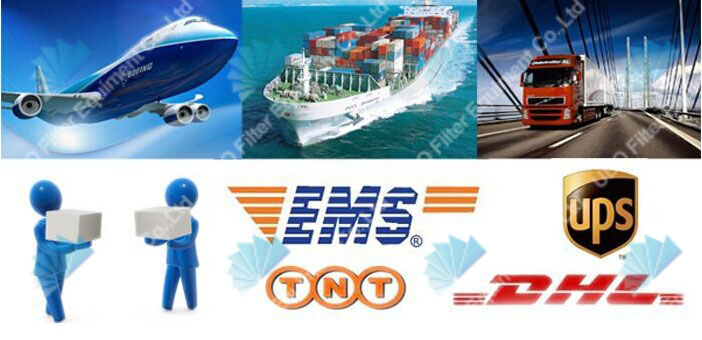 You may also be interested in the following product(s)