Stainless steel wedge wire dual screen for water treatment
| | |
| --- | --- |
| Category: | Wedge Wire Application |
| Material: | stainless steel 302,304,316,316L |
| Properties: | wedge wire screen |
| Application: | deep well pump, dive the water pump, also may use in the water-treating equipment, the environmental protection |
if you are interested in receiving more information or have a question regarding any of our products please fill out the form above and we will contact you within 24-48 hours.

Email:sales@ubowedgewire.com
Details of Stainless steel wedge wire dual screen for water treatment
rotating drum grille is our latest development of the water supply and drainage pretreatment products one of complete sets of equipment. Reference import equipment, designed, domestic only. The equipment is widely used in urban sewage and industrial waste water, food processing industry, paper making, wastewater treatment engineering. The equipment will be deeper water and sediment in the floating-debris removal, and will squeeze dry dehydration gate slag back out.
Uses for Stainless steel wedge wire dual screen for water treatment:
The wedge wire screen or strainer is a kind of filtered water tubing with the perforation. It can use with the deep well pump, dive the water pump, also may use in the water-treating equipment, the environmental protection, the sea water transforms into the industrial water and life use water desalination treatment, running water treatment, water softening treatment, also used in the petroleum industry as fittings for the petroleum product terminal filters and the chemical acid, the alkali liquid filters, the ethyl alcohol and the organic solution recycling filters.
Features for Stainless steel wedge wire dual screen for water treatment:
1, grille and current form about 35 degree Angle, because the formation of the baffle, even thickness is less than many of the dirt-grille can also be isolated.
2, grille equipped with shower, also the net function.
3, cylindrical structure than a traditional grille flow grille increases, the head loss is reduced, and the accumulation of plane before grille decrease.
4, all contact with water parts are made by stainless steel to make, and after pickling passivation treatment, in all the civil wastewater and most industrial water, as performance is strong, long service life.
5, through the integration of the grille salvage, transportation, squeezing processing, already save cover an area of an area, also reduced the waste of subsequent treatment.
6, almost don't need maintenance, rotate point without refueling, drive less number of cheer.
Structure and working principle for Stainless steel wedge wire dual screen for water treatment:
The equipment and the horizontal plane into 35 degree Angle installed in the canal, the wastewater from the end of the drum drum inflows, drum to 4.6 r/min speed rotation, over the top of the drum are nylon brush and rinse water spray nozzle, slag removal and through the gate will run dry, helical conveyor crowded dehydration, shipped to the top row hopper, the conveyor away.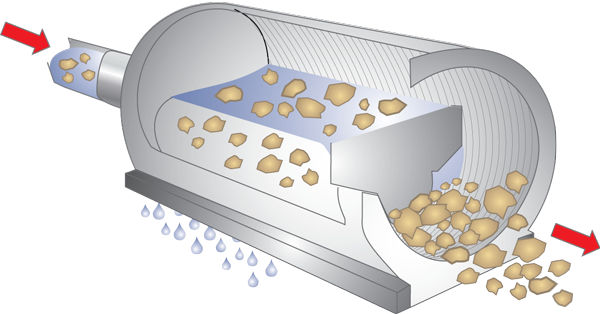 Specifications of Stainless steel wedge wire dual screen for water treatment: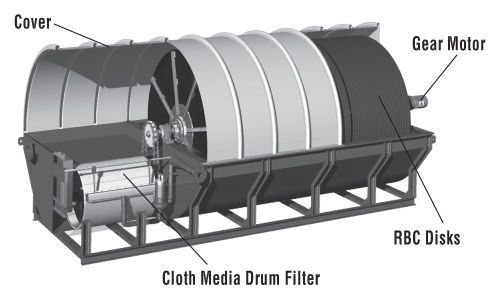 Size

(inch)

O.D

(mm)

Slot

(inch)

Collapse Strength

(Psi)

Tensile Weight

(Ton)

Wrap(thick*deep)

(mm)

Rods

(mm)

4

117

0.04

395

6

2.2*3.0

3.8mm/22

4

114.3

0.04

395

6

2.3*3.0

3.8mm/22

6

168.3

0.04

252

8

2.3*3.5

3.8mm/32

8

219.1

0.01

399

10.5

3.0*5.0

3.8mm/48

8

219.1

0.02

370

10.5

3.0*5.0

3.8mm/48

8

219.1

0.04

323

10.5

3.0*5.0

3.8mm/48

10

273.1

0.01

206

11

3.0*5.0

3.8mm/50

10

273.1

0.02

191

11

3.0*5.0

3.8mm/50

10

273.1

0.04

167

11

3.0*5.0

3.8mm/50
Packaging and Transportation of Stainless steel wedge wire dual screen for water treatment: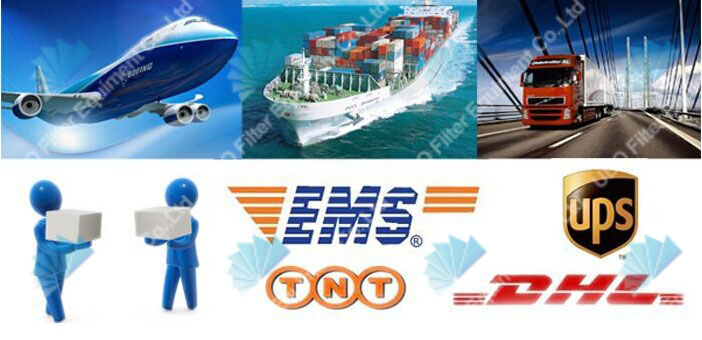 You may also be interested in the following product(s)