Stainless steel 304L Inclined Rotary Drum Screen factory
| | |
| --- | --- |
| Category: | Wedge Wire Pipe&Cylinder |
| Material: | stainless steel |
| Properties: | Rotary Drum Screen |
| Application: | wine-making, malting, paper-making, mining, crement-producing, food-processing, oil-refining |
if you are interested in receiving more information or have a question regarding any of our products please fill out the form above and we will contact you within 24-48 hours.

Email:sales@ubowedgewire.com
Details of Stainless steel 304L Inclined Rotary Drum Screen factory
Material feeds into the drum, is lifted up by the rotation as it falls back down. This action is repeated with each revolution along the length of the drum. The finer material passes through the screen openings while the larger material tumbles towards its eventual exit at the rear of the drum.
Applications for Stainless Steel 304L Inclined Rotary Drum Screen Factory:
Inclined rotary drum screens are widely used for wine-making, malting, paper-making, mining, crement-producing, food-processing, oil-refining, painting as well as the industries of cigarette, sugar, foodstuff, noise-sliencer, environmental protection, agricultural machine, chemical industry and pharmacy industry.
Features for Stainless Steel 304L Inclined Rotary Drum Screen Factory:
The trommel screens provide a simple, efficient and economical solution to upgrade a wide rang of material and optimize the subsequent process steps of recovery. This method of screening helps to reduce operating and investment cost and to increase product quality, while allowing rapid and large volume processing. This material is then passed on to the downstream process equipment which can be in various forms such as centrifugal concentrator, spirals, jigs etc.
Advantages for Stainless Steel 304L Inclined Rotary Drum Screen Factory:
1) Economical and efficient solution for screening;
2) Heavy duty trommel drum with lifters at the front to facilitate material break up;
3) Screen replaceable for different mesh sizes;
4) Multilayer screens;
5) Easily change screen plates;
6) High efficiency and big capacity;
7) Unique screen design, result in higher capacities, longer screen life and no material clogging;
8) Heavy duty feed hopper;
9) Discharge chute;
10) Gear drive mechanism.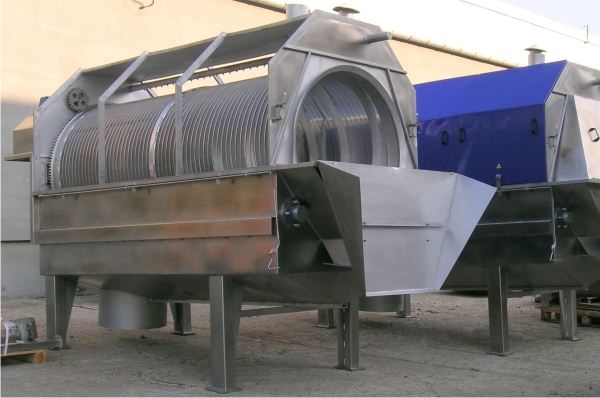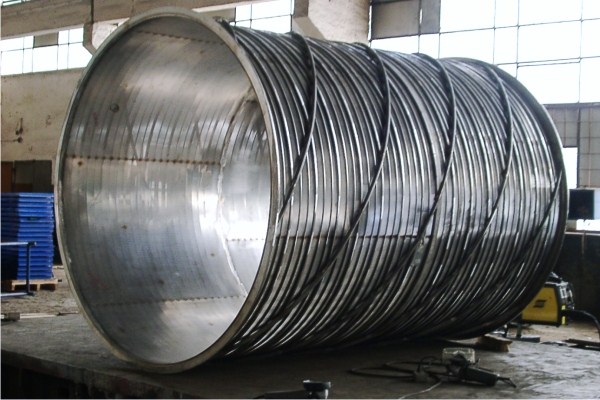 Specifications of Stainless steel 304L Inclined Rotary Drum Screen factory: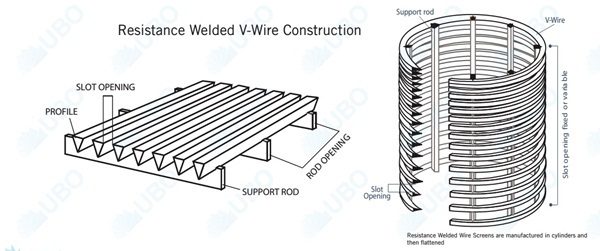 Screen Area

(m2)

Sieve hole size (mm)

Seam Size (mm)

Screen Hole (T/D)

Screen Slot (T/D)

Inlet pulp consistency (%)

Motor Power (Kw)

0.3

Φ1.6~Φ3.5

0.1~0.55

50~80

30~50

1~4

22~55

0.6

Φ1.6~Φ3.5

0.1~0.55

90~160

60~100

1~4

30~75

0.9

Φ1.6~Φ3.5

0.1~0.55

135~250

90~150

1~4

37~90

1.2

Φ1.6~Φ3.5

0.1~0.55

180~320

120~190

1~4

45~110

1.5

Φ1.6~Φ3.5

0.1~0.55

200~380

140~230

1~4

55~132

2

Φ1.6~Φ3.5

0.1~0.55

260~500

220~300

1~4

75~160

3

Φ1.6~Φ3.5

0.1~0.55

400~700

300~450

1~4

90~22
Packaging and Transportation of Stainless steel 304L Inclined Rotary Drum Screen factory:
Each product is packed with bubble bag and then few bags to a wooden case (fumigation certificate)
You may also be interested in the following product(s)