HSM ISO CE SS wedge wire rotary drum screen
| | |
| --- | --- |
| Category: | Wedge Wire Pipe&Cylinder |
| Material: | SS 304,316,316L, Stainless steel and carbon steel. |
| Properties: | drum screen |
| Application: | screening and classifying gravel, clay, mountain meal, sand |
if you are interested in receiving more information or have a question regarding any of our products please fill out the form above and we will contact you within 24-48 hours.

Email:sales@ubowedgewire.com
Details of HSM ISO CE SS wedge wire rotary drum screen
Rotating trommel drums are commonly used to separate large amounts of solids from liquids,again the aperture of the screen will determine the size of the particles allowed to flow through the drum,rotating trommel drums work by getting slurry pumped into one end of the drum,as the drum rotates the smaller particles fall through the larger particles make their way to the end of th the drum as the drums are usually set up on a slight angle to help the material flow.
Application for HSM ISO CE SS wedge wire rotary drum screen:
Wedge Wire Rotary Drum Screen is always used in processing minerals such as ferrous metals including hematite & magnetite And nonferrous metals including Lead, Zinc, Gold and Silver etc.
Quarry: suitable for screening and classifying gravel, clay, mountain meal, sand, etc.
Coal Industry: suitable for screening and classifying lump coal, coal dust, coal washing, etc.
Chemical, Mineral-selecting Industry: suitable for grading and classifying lump, powder substance, etc.
Metallurgy, construction and other industries.
Features for HSM ISO CE SS wedge wire rotary drum screen:
1) Include single, double, and muti layer type
2) Strong processing ability
3) Easy maintenance and long life
4) High-efficient and power-saving
5) Simple and various feeding ways
6) Non-pollution and low noise
Working Principle for HSM ISO CE SS wedge wire rotary drum screen:
Pressure screen under the rotating function of drum sieve and rotating cylinder and centrifugation effect. The machine will separate the qualified pulp and non-qualified pulp.It consist of cylinder, cylinder cover, sieve drum, rotary cylinder,base and transmission parts, etc.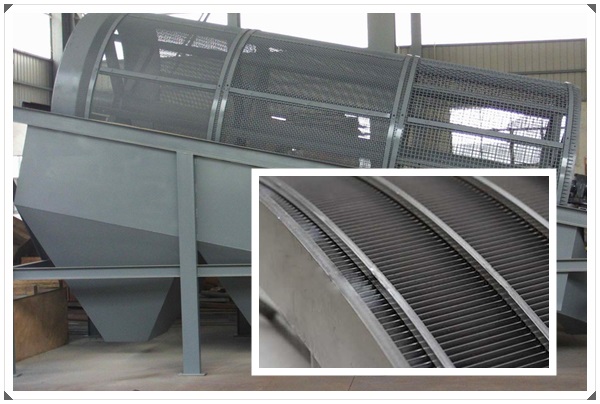 Specifications of HSM ISO CE SS wedge wire rotary drum screen: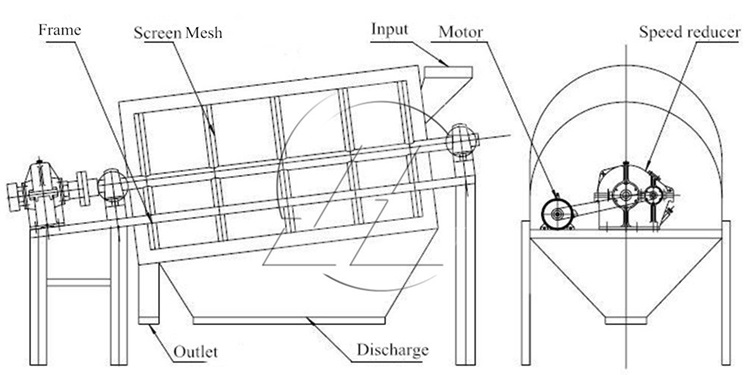 Model NO.

Screen Area

(m2)

Sieve hole size (mm)

Seam Size (mm)

Screen Hole (T/D)

Screen Slot (T/D)

Inlet pulp consistency (%)

Motor Power (Kw)

ZNS 0.3

0.3

Φ1.6~Φ3.5

0.1~0.55

50~80

30~50

1~4

22~55

ZNS 0.6

0.6

Φ1.6~Φ3.5

0.1~0.55

90~160

60~100

1~4

30~75

ZNS 0.9

0.9

Φ1.6~Φ3.5

0.1~0.55

135~250

90~150

1~4

37~90

ZNS 1.2

1.2

Φ1.6~Φ3.5

0.1~0.55

180~320

120~190

1~4

45~110

ZNS 1.5

1.5

Φ1.6~Φ3.5

0.1~0.55

200~380

140~230

1~4

55~132

ZNS 2

2

Φ1.6~Φ3.5

0.1~0.55

260~500

220~300

1~4

75~160

ZNS 3

3

Φ1.6~Φ3.5

0.1~0.55

400~700

300~450

1~4

90~22
Packaging and Transportation of HSM ISO CE SS wedge wire rotary drum screen: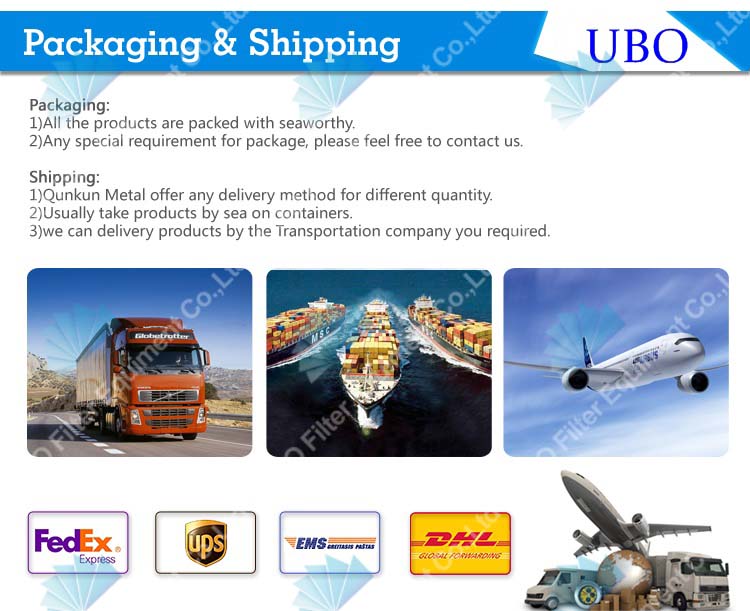 You may also be interested in the following product(s)