wedge wire pressure filter tubes for filtering
Welcome to Hebei YUBO Filtration Equipment Co.,Ltd.
Wedge wire pressure filter tubes -- the ideal solution for separating solids from liquids, retaining media, filtering, sizing, dewatering, collecting, and distributing.

We offer the custom pressure filter tubes manufactured by our profile wedge wires, rolled & welded. Use the stainless steel material.

The high-pressure resistance of our filter tubes can be reinforced further with supports, such as inside square wire spirals.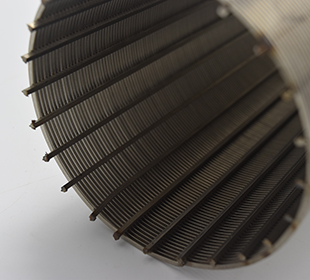 The filter method
•FOTI (filtration from outside to inside): Working surface outside
The triangular-shaped slot performing profiles are welded with their wedge side to the inner crossbars. This most frequent design makes the outside working surface smooth, thus allowing easy cleaning from accumulated solids.
•FITO (filtration from inside to outside): Working surface inside
The triangular-shaped slot performing profiles are welded with their flat top side to the inner crossbars. In this design the flat working surface on the inside is interrupted by the position of the crossbars, thus making reverse flow the preferred cleaning method.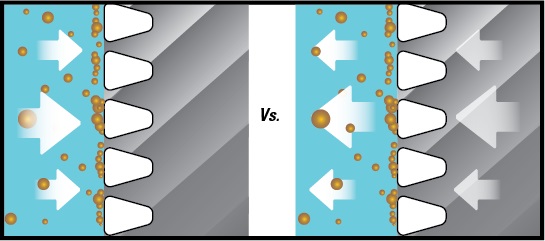 Usages
The wedge wire pressure tube filters are used in primary filters with large differences in flow and pressure in various water treatment fields.

If you have any questions about the wedge wire pressure tubes, contact me at any time! Email: sales@ubowedgewire.com
Who We Are?
YUBO Company is the professional supplier in China. It is always committed to study, design and produce wedge wire screen products for industry filter.Now its products include wedge wire screen panel, filter nozzle, cylinder,basket,pipe, Sieve Bend Screen,Profile Screen Laterals,etc.
What Is wedge wire screen
Wedge Wire Screens is a sieve made from looped wires formed into a deep wedge-shaped section. The wedge wire screens can be supplied in various shapes and forms as FLAT PANELS, CURVED SIEVE BENDS, CONICAL BASKETS, CYLINDERS, TROUGHS DISKS either in one one piece or in segments.
our advantages
Professtional, we have our Engineering designers
We are the factory
Quality is our cluture and soul
Customized. We produce and design according to your need
Low cost and high efficient