Wedge Wire Screen for Coal Washing Wastewater
Welcome to Hebei YUBO Filtration Equipment Co.,Ltd.
Coal washing wastewater is the wastewater discharged during wet coal washing. The main components of wastewater are fine coal powder, sand, clay, shale, and so on. The treated effluent can be reused for production. We will use coal washing wastewater wedge wire mesh to treat wastewater.

Coal washing wastewater treatment process:
1.Collect the coal washing water into the regulating box.
2.The sewage from the regulating tank is lifted by the pump, and the coagulant mixer is installed on the pipeline behind the pump. The coagulant is added before and after the coagulant mixer and then enters the purifier.
3.The clean coal is separated by a clean coal separation device, discharged through the equipment, and then separated by a wedge wire screen to recover the clean coal.
4.After the clean coal is recovered, the wastewater is discharged from the top of the purifier through centrifugal separation, gravity separation, dynamic non-return filtration, and sludge concentration. The treated clean water is sent to the clean water tank for reuse or recovery and release. The concentrated slime discharged from the bottom of the purifier is discharged into the slime percolation drying tank or dried by drying equipment for use.

Wedge-shaped wire mesh is used in the treatment of coal-washing wastewater, and it plays an important role.YUBO produces high-quality and cost-effective coal washing wastewater wedge wire screens. We use high-quality raw materials to produce wedge wire screens. We are always welcome to inquire.

Contact e-mail:sales@ubowedgewire.com
WhatsApp/skype/WeChat: +86 135 2283 8175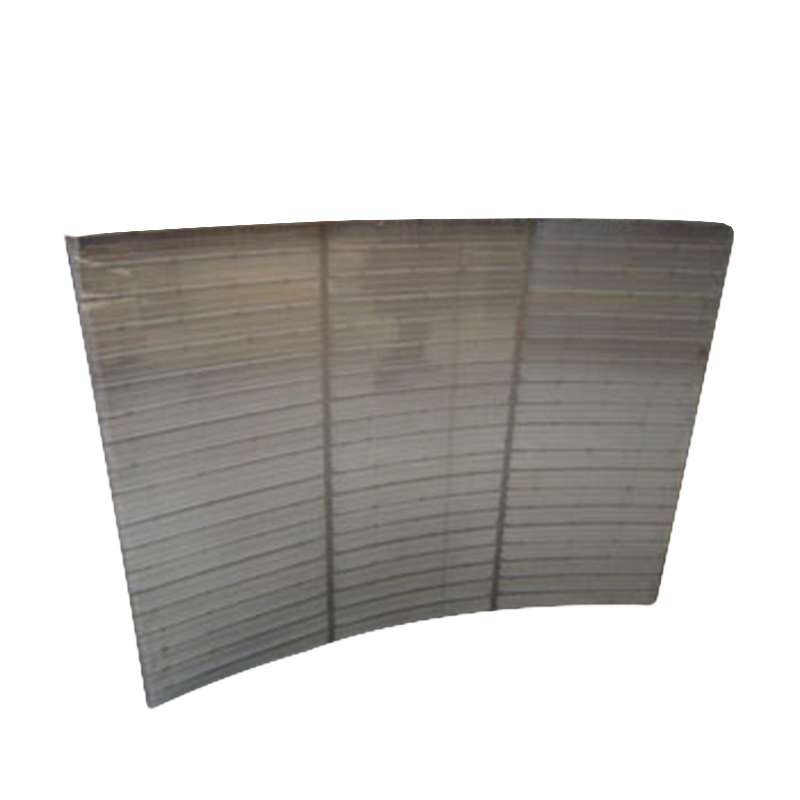 Who We Are?
YUBO Company is the professional supplier in China. It is always committed to study, design and produce wedge wire screen products for industry filter.Now its products include wedge wire screen panel, filter nozzle, cylinder,basket,pipe, Sieve Bend Screen,Profile Screen Laterals,etc.
What Is wedge wire screen
Wedge Wire Screens is a sieve made from looped wires formed into a deep wedge-shaped section. The wedge wire screens can be supplied in various shapes and forms as FLAT PANELS, CURVED SIEVE BENDS, CONICAL BASKETS, CYLINDERS, TROUGHS DISKS either in one one piece or in segments.
our advantages
Professtional, we have our Engineering designers
We are the factory
Quality is our cluture and soul
Customized. We produce and design according to your need
Low cost and high efficient