ECO-R Filter Screen Custom
Welcome to Hebei YUBO Filtration Equipment Co.,Ltd.
Hebei YUBO Filtration Equipment Co., Ltd. specialized in custom producing ECO-R filter screens. The ECO-R filter screen is very popular because of its ability to achieve high filtration even at low flow rates, as well as its ability to maintain stable flow distribution across the entire filter surface.

The ECO-R filter is used to filter agglomerates and contaminants from liquids, dispersions, emulsions, coating pigments, and coating colors.

The filter process of the YUBO ECO-R filter screen
The medium to be filtered is conveyed through the upper intake, through the sieve blades of the strainer basket, to the outlet at the bottom of the filter. The coarse particles stick to the outside of the strainer basket.

The displacement body of the ECO-R filter reduces the working volume to a minimum and allows optimum flow conditions. The dimensioning of the filter is based on the flow rate, type of impurities, and the viscosity and abrasiveness of the medium. Several filters can be interconnected to achieve the necessary capacities.

According to the manager, the YUBO ECO-R filter screen is more applied in the paper pulp industry, and the wedge wire screens offer excellent possibilities for optimizing your separation and filtration processes.

If you want our ECO-R filter screen, we are pleased to provide a custom solution for you. Call Us To Find Your Custom Solutions!

E-mail: sales@ubowedgewire.com
WhatsApp/skype/WeChat: +86 135 2283 8175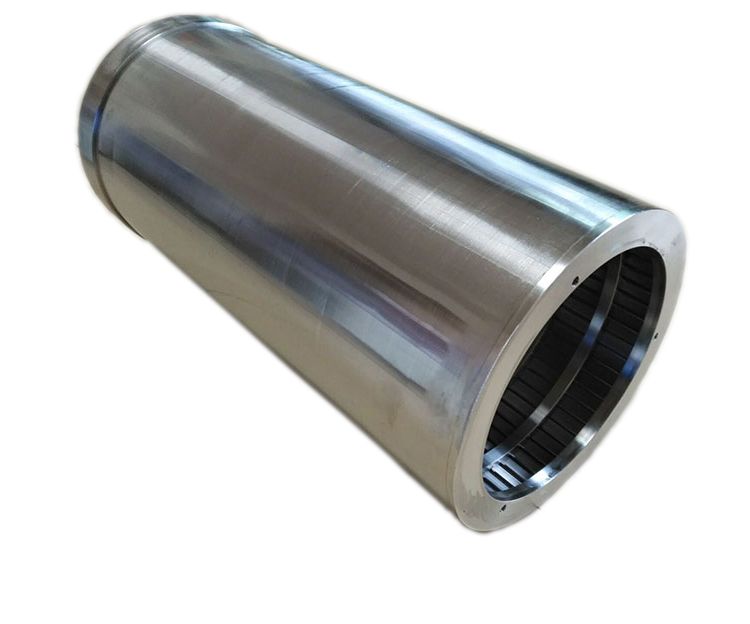 Who We Are?
YUBO Company is the professional supplier in China. It is always committed to study, design and produce wedge wire screen products for industry filter.Now its products include wedge wire screen panel, filter nozzle, cylinder,basket,pipe, Sieve Bend Screen,Profile Screen Laterals,etc.
What Is wedge wire screen
Wedge Wire Screens is a sieve made from looped wires formed into a deep wedge-shaped section. The wedge wire screens can be supplied in various shapes and forms as FLAT PANELS, CURVED SIEVE BENDS, CONICAL BASKETS, CYLINDERS, TROUGHS DISKS either in one one piece or in segments.
our advantages
Professtional, we have our Engineering designers
We are the factory
Quality is our cluture and soul
Customized. We produce and design according to your need
Low cost and high efficient