V-wire pressure screen slotted basket for pulp
| | |
| --- | --- |
| Category: | Wedge Wire Application |
| Material: | stainless steel 304,304L,304HC,316,316L,321,430 or as per your request. |
| Properties: | wedge wire screen |
| Application: | water treatment, oilfield, mining, food industry, chemical industry, papermaking industry, decoration. |
if you are interested in receiving more information or have a question regarding any of our products please fill out the form above and we will contact you within 24-48 hours.

Email:sales@ubowedgewire.com

Author: Maria
Details of V-wire pressure screen slotted basket for pulp
Our V-wire pressure screen slotted baskets are delivered with minimal lead times and consistent quality to lower the total cost of screening for our customers.we use our knowledge and experience to select the wire that best fits your process parameters,production levels,and quality requirements.
Features of V Wire Pressure Screen Slotted Basket for Pulp
It is suitable to be as fine screen for waste paper.the screen cylinder gains long life and high throughput with the bar structure.it is convenient to clean the screen slot with high pulsing frequency in the structure of multifoil or drum rotor. The multifoil rotor promotes the axial mixture for the stock to avoid stock thickening in the screening process.
Good adaptability with high production capability.
High production efficiency with high flow speed.
High removal of the adhesive materials.
Lower power consumption.simple structure and easy maintenance.
The capability may be different according to different pulp variety and concentration,so the capability in the below chart is only used for choosing the model.
Applications of V Wire Pressure Screen Slotted Basket for Pulp
UBO products are widely used for wine-making, malting, paper-making, mining, crement-producing, food-processing, oil-refining, painting as well as the industries of cigarette, sugar, foodstuff, noise-sliencer, environmental protection, agricultural machine, chemical industry and pharmacy industry.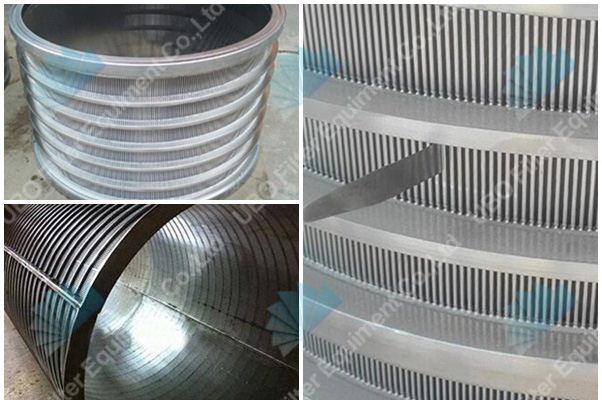 UBO is specialized in producing and distributing wedge wire screen,lauter tun screens,sieve bend screen,sieve plate screen,water strainer&nozzle,screen nozzles,centrifuge screens and baskets,header-lateral etc.
Specifications of V-wire pressure screen slotted basket for pulp:
Screen Area

(m2)

Sieve hole size (mm)

Seam Size (mm)

Screen Hole (T/D)

Screen Slot (T/D)

Inlet pulp consistency (%)

Motor Power (Kw)

0.3

Φ1.6~Φ3.5

0.1~0.55

50~80

30~50

1~4

22~55

0.6

Φ1.6~Φ3.5

0.1~0.55

90~160

60~100

1~4

30~75

0.9

Φ1.6~Φ3.5

0.1~0.55

135~250

90~150

1~4

37~90

1.2

Φ1.6~Φ3.5

0.1~0.55

180~320

120~190

1~4

45~110

1.5

Φ1.6~Φ3.5

0.1~0.55

200~380

140~230

1~4

55~132

2

Φ1.6~Φ3.5

0.1~0.55

260~500

220~300

1~4

75~160

3

Φ1.6~Φ3.5

0.1~0.55

400~700

300~450

1~4

90~220

4

Φ1.6~Φ3.5

0.1~0.55

500~1000

350~730

1~4

132~280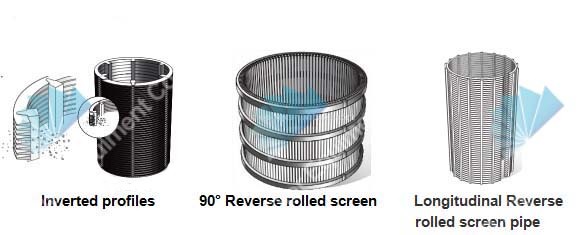 Packaging and Transportation of V-wire pressure screen slotted basket for pulp: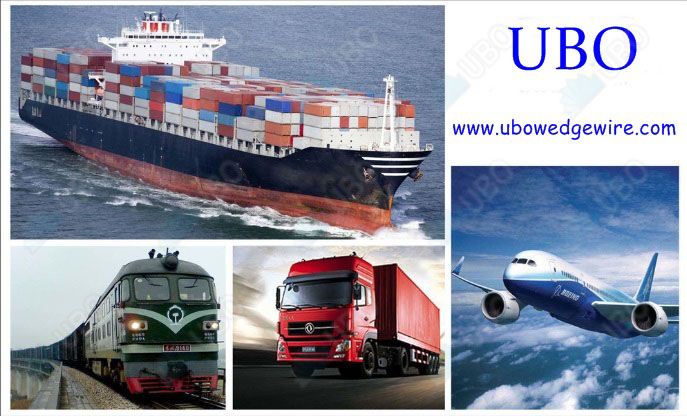 You may also be interested in the following product(s)