316L vs 904L Stainless Steel Filter Nozzle
Welcome to Hebei YUBO Filtration Equipment Co.,Ltd.
Stainless steel 316L and 904L are two common materials for manufacturing wedge wire filter nozzles.

Difference between SS 316L and 904L
• Different copper content: 904L stainless steel contains a certain amount of copper, but 316L stainless steel does not contain copper.
• Different corrosion and wear resistance: SS904L is stronger in corrosion resistance and wear resistance than SS316L.
• Different weight: SS904L contains more molybdenum, nickel, and copper than SS316L, and the specific gravity of these three metals is larger than that of iron. Therefore, in terms of weight, SS904L of the same volume will be much heavier than SS316L.

We can provide the stainless steel filter nozzle custom filtration service. We use different stainless steel materials according to the application. We are one of the leading wedge wire SS filter nozzle manufacturers and suppliers in China. Welcome to contact us if you have any needs about the product!

E-mail: sales@ubowedgewire.com
WhatsApp/skype: +86 136 5328 5589
WeChat: +86 173 6301 0656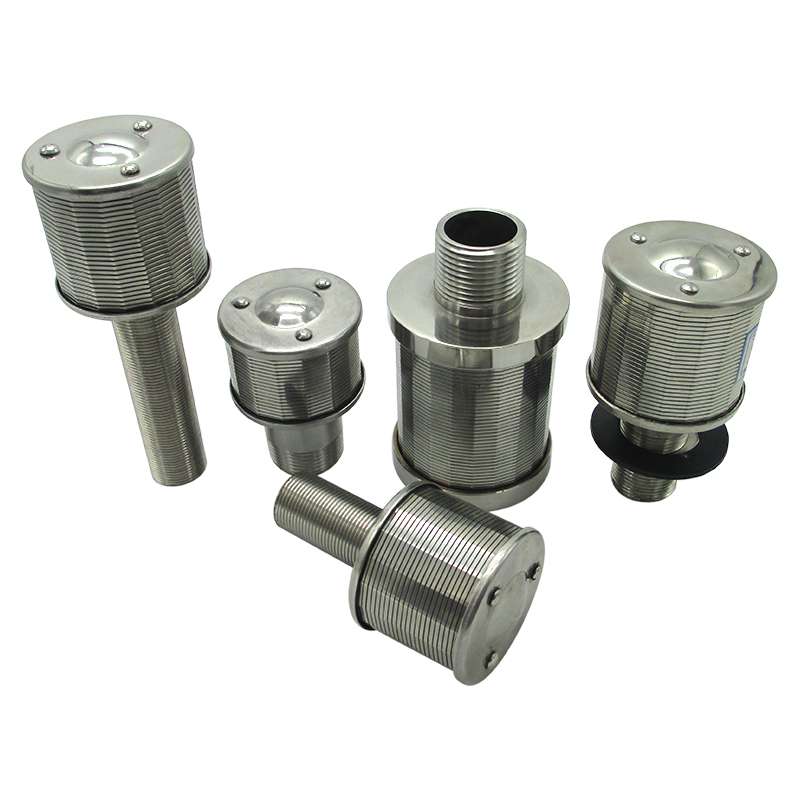 Who We Are?
YUBO Company is the professional supplier in China. It is always committed to study, design and produce wedge wire screen products for industry filter.Now its products include wedge wire screen panel, filter nozzle, cylinder,basket,pipe, Sieve Bend Screen,Profile Screen Laterals,etc.
What Is wedge wire screen
Wedge Wire Screens is a sieve made from looped wires formed into a deep wedge-shaped section. The wedge wire screens can be supplied in various shapes and forms as FLAT PANELS, CURVED SIEVE BENDS, CONICAL BASKETS, CYLINDERS, TROUGHS DISKS either in one one piece or in segments.
our advantages
Professtional, we have our Engineering designers
We are the factory
Quality is our cluture and soul
Customized. We produce and design according to your need
Low cost and high efficient