stainless steel wedge wire screen & basket
| | |
| --- | --- |
| Category: | Wedge Wire Screen Basket |
| Material: | stainless steel 304,304L,304HC,316,316L,321,430 or as per your request. |
| Properties: | wedge wire screen basket |
| Application: | water-treatment , water well drilling ,oil well drilling ,mineral processing, coal-cleaning plant |
if you are interested in receiving more information or have a question regarding any of our products please fill out the form above and we will contact you within 24-48 hours.

Email:sales@ubowedgewire.com

Author: Maria
Details of stainless steel wedge wire screen & basket
stainless steel wedge wire screen basket is similar to the wedge wire screen cylinder and wedge wire screen tube, the stainless steel wedge wire screen basket is also manufactured from V shaped profile wires and various support rod. The support rod are resistance welded onto the profile wires to form a firm structure. Wedge wire screen basket has a narrow top and a wide bottom, which is suitable for various centrifuge machines.

Stainless steel wedge wire screen basket is a very important component of centrifugal liners. The wedge wire screen basket commonly has flange on the bottom or top. It is connected to the machine by bolt and nuts. Sometimes, there are flanges on both the top and bottom of the wedge wire screen basket.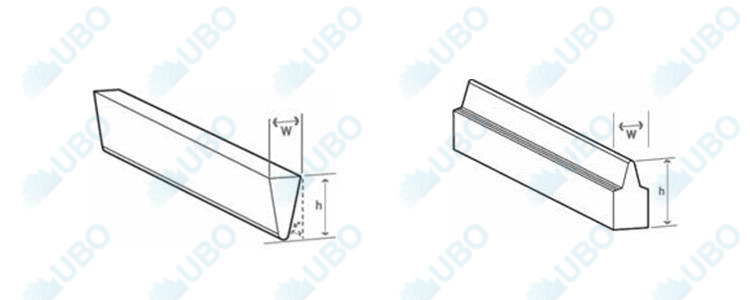 Applications of stainless steel wedge wire screen basket
The stainless steel cylinders can be used in food processing, waste water filtration, pulp and paper as well as mineral processing applications. Wedge wire or profile screen half cylinders can be added to an auger or screw press to separate solids from liquids in food, waste water, minerals and industrial grit/chips from coolant.
Advantages of stainless steel wedge wire screen basket
1) Many wing pieces, no winding, highly efficient rotary drum type rotor.
2) Pulp consistency can reach 2.5~4%, reduce water consumption and fiber loss of production process.
3) Heavy impurity discharge tube, ensure the security of the sieve drum operation.
4) Advanced structure, strong and durable, easy dismounting, low energy consumption, less wastage fiber.
5) Equipped with automatic oiling and mechanical seal water monitoring device, high degree of automation.
6) Compact structure, small power, high output.
7) 1 year warranty and best after-sale service
Working Principle of stainless steel wedge wire screen basket
Pressure screen under the rotating function of drum sieve and rotating cylinder and centrifugation effect. The machine will separate the qualified pulp and non-qualified pulp.It consist of cylinder, cylinder cover, sieve drum, rotary cylinder, base and transmission parts, etc.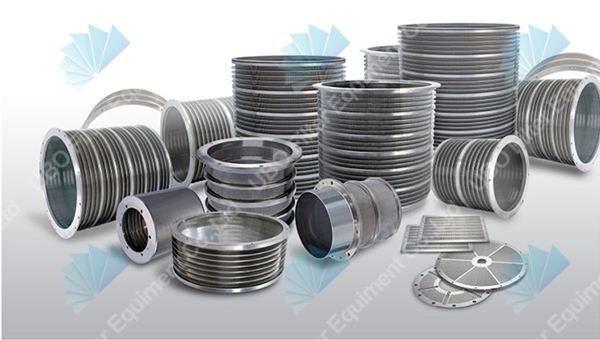 Specifications of stainless steel wedge wire screen & basket: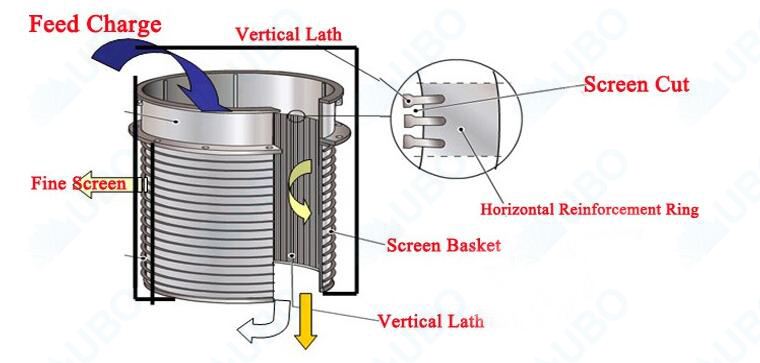 Model NO.

Screen Area

(m2)

Sieve hole size (mm)

Seam Size (mm)

Screen Hole (T/D)

Screen Slot (T/D)

Inlet pulp consistency (%)

Motor Power (Kw)

ZNS0.3

0.3

Φ1.6-Φ3.5

0.1-0.55

50-80

30-50

1-4

22-55

ZNS0.6

0.6

Φ1.6-Φ3.5

0.1-0.55

90-160

60-100

1-4

30-75

ZNS0.9

0.9

Φ1.6-Φ3.5

0.1-0.55

135-250

90-150

1-4

37-90

ZNS1.2

1.2

Φ1.6-Φ3.5

0.1-0.55

180-320

120-190

1-4

45-110

ZNS1.5

1.5

Φ1.6-Φ3.5

0.1-0.55

200-380

140-230

1-4

55-132

ZNS2

2

Φ1.6-Φ3.5

0.1-0.55

260-500

220-300

1-4

75-160

ZNS3

3

Φ1.6-Φ3.5

0.1-0.55

400-700

300-450

1-4

90-220

ZNS4

4

Φ1.6-Φ3.5

0.1-0.55

500-1000

350-730

1-4

132-280
Packaging and Transportation of stainless steel wedge wire screen & basket: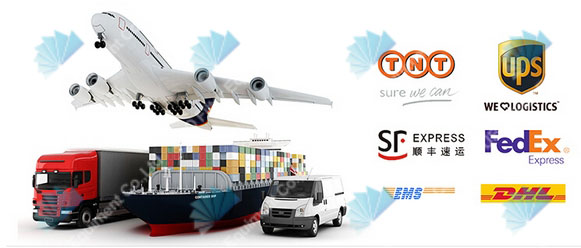 You may also be interested in the following product(s)