Wedge Wire Screen Baskets for Centrifuge Machines
| | |
| --- | --- |
| Category: | Wedge Wire Screen Basket |
| Material: | stainless steel 304,304L,304HC,316,316L,321,430 or as per your request. |
| Properties: | Wedge Wire Screen Basket |
| Application: | filters, strainers, architectural screens, water treatment underdrains, media support grids and overlays, infiltration gallery screens |
if you are interested in receiving more information or have a question regarding any of our products please fill out the form above and we will contact you within 24-48 hours.

Email:sales@ubowedgewire.com
Details of Wedge Wire Screen Baskets for Centrifuge Machines
V shaped wire sieving basket as centrifugal liners which require external supports and also self-supporting balanced baskets for the centrifuge manufacturers. These V shaped wire sieving baskets are more complex than the other types of screens requiring extra strength to withstand the stresses of centrifuge dryers. These baskets are typically used in mineral processing for coal, potash, salt, sand, pulp,paper and a variety of chemicals. They are also used for refuse removal from oil and gas drillers.
Application for Wedge Wire Screen Baskets for Centrifuge Machines
The stainless steel cylinders can be used in food processing, waste water filtration, pulp and paper as well as mineral processing applications. Wedge wire or profile screen half cylinders can be added to an auger or screw press to separate solids from liquids in food, waste water, minerals and industrial grit/chips from coolant.
Advantages for Wedge Wire Screen Baskets for Centrifuge Machines
1) Many wing pieces, no winding, highly efficient rotary drum type rotor.
2) Pulp consistency can reach 2.5~4%, reduce water consumption and fiber loss of production process.
3) Heavy impurity discharge tube, ensure the security of the sieve drum operation.
4) Advanced structure, strong and durable, easy dismounting, low energy consumption, less wastage fiber.
5) Equipped with automatic oiling and mechanical seal water monitoring device, high degree of automation.
6) Compact structure, small power, high output.
7) 1 year warranty and best after-sale service
Working Principle for Wedge Wire Screen Baskets for Centrifuge Machines
Wedge wire screen strainer baskets under the rotating function of drum sieve and rotating cylinder and centrifugation effect. The machine will separate the qualified pulp and non-qualified pulp.It consist of cylinder, cylinder cover, sieve drum, rotary cylinder,base and transmission parts, etc.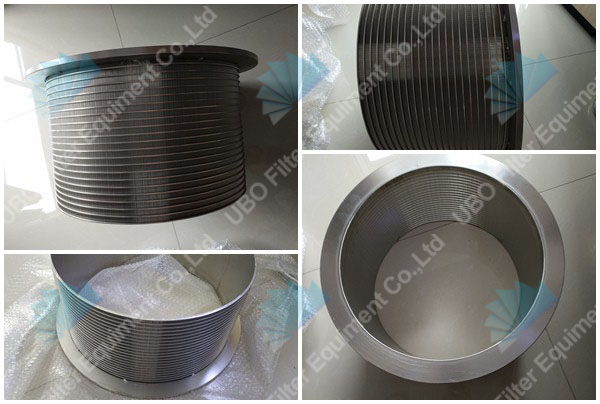 Specifications of Wedge Wire Screen Baskets for Centrifuge Machines:
Outside Diameter

Profile

wire

Rod

wire

Rod

quantity

Slot

size

Length

DN

Inch

mm

mm

mm

mm

mm

20

3/4

26.9

1.5*2

2*3

12

0.1~0.25

45~3000

25

1

33.7

1.5*2

2*3

14

0.1~0.25

45~3000

32

1~1/4

42.4

1.5*2

2*3

16

0.1~0.25

45~3000

40

1~1/2

48.3

1.5*2

2*3

16

0.1~0.25

45~3000

50

2

60.3

1.5*2

2*3

18

0.1~0.5

45~3000

65

2~2/2

76.1

1.5*2

2*3

20

0.1~0.5

45~3000

80

3

88.9

1.8*2.5

2*3

24

0.1~0.5

45~3000

100

4

114.3

1.8*2.5

2*3

30

0.5~2

1000~6000

125

5

139.7

2.3*2.7

2*3

36

0.5~2

1000~6000

150

6

168.3

2.3*2.7

3*5

44

0.5~2

1000~6000

200

8

219.1

3.3*4.5

3*4.7

56

0.5~2

1000~6000

250

10

273

3.3*4.5

4*6

66

0.5~2

1000~6000

300

12

323.9

3.3*4.7

4*6

72

0.5~2

1000~6000

350

14

355.6

3.7*5

4*6

80

0.5~2

1000~6000

400

16

406.4

1.5*2

2*3

94

0.1~2

1000~6000

450

18

457

2*3

4*5

112

0.1~2

500~400

500

20

508

2*3

4*5

124

0.1~2

500~400

550

22

559

2*3

4*5

140

0.1~2

500~400

600

24

610

2*3

4*5

156

0.1~2

500~400

Siot:0.1mm~2mm Tolerance:0.05
Packaging and Transportation of Wedge Wire Screen Baskets for Centrifuge Machines: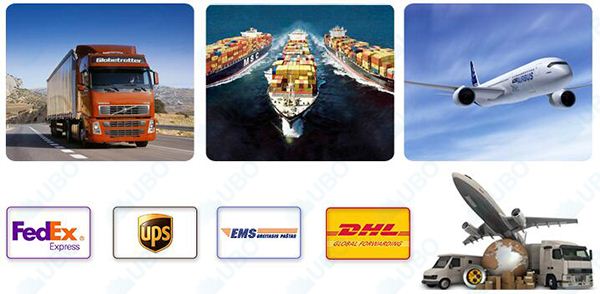 You may also be interested in the following product(s)