Stainless steel centrifuge sieve screen basket
| | |
| --- | --- |
| Category: | Wedge Wire Screen Basket |
| Material: | stainless steel 304,304L,304HC,316,316L,321,430 or as per your request. |
| Properties: | Wedge Wire Screen Basket |
| Application: | filters, strainers, architectural screens, water treatment underdrains, media support grids and overlays, infiltration gallery screens |
if you are interested in receiving more information or have a question regarding any of our products please fill out the form above and we will contact you within 24-48 hours.

Email:sales@ubowedgewire.com
Details of Stainless steel centrifuge sieve screen basket
The stainless steel v shap wire screen basket is made by wrapping and welding stainless steel V-shaped profile wire cylindrically around support rods under automatic wire screen machine. Each profile wire and support rod is welded by resistance welding,easily fit for pulp and paper industries for water clarification, cleaning, dewatering, pulp screening and fractionation, and other liquid/solid separation etc.
Uses for Stainless steel centrifuge sieve screen basket:
widely used in mining, coal, petroleum, chemical fertilizer, food, environmental protection and other industry to sew sieve net, oil filter, salt industry with mesh.
Features for Stainless steel centrifuge sieve screen basket:
Variety and full range of sizes meet the requirements of different coals type, different coals quality; size accurately, the error is small, fixed bolt hole does not appear the wrong eye, partial eye phenomena, to make installment saving time and effort ; welding quality is good, solid structure, does not appear screen welding open, cracking phenomena; uniform screen sewn, smooth screen surface, high opening rate.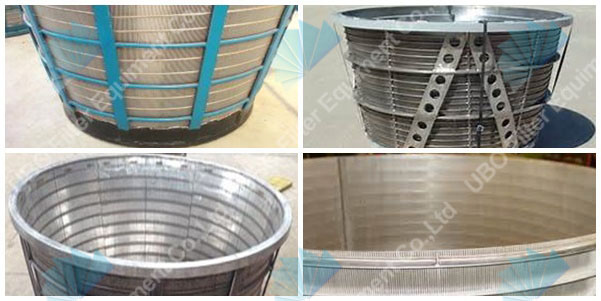 Specifications of Stainless steel centrifuge sieve screen basket:

Model NO.

Screen Area

(m2)

Sieve hole size (mm)

Seam Size (mm)

Screen Hole (T/D)

Screen Slot (T/D)

Inlet pulp consistency (%)

Motor Power (Kw)

ZNS0.3

0.3

Φ1.6-Φ3.5

0.1-0.55

50-80

30-50

1-4

22-55

ZNS0.6

0.6

Φ1.6-Φ3.5

0.1-0.55

90-160

60-100

1-4

30-75

ZNS0.9

0.9

Φ1.6-Φ3.5

0.1-0.55

135-250

90-150

1-4

37-90

ZNS1.2

1.2

Φ1.6-Φ3.5

0.1-0.55

180-320

120-190

1-4

45-110

ZNS1.5

1.5

Φ1.6-Φ3.5

0.1-0.55

200-380

140-230

1-4

55-132

ZNS2

2

Φ1.6-Φ3.5

0.1-0.55

260-500

220-300

1-4

75-160

ZNS3

3

Φ1.6-Φ3.5

0.1-0.55

400-700

300-450

1-4

90-220

ZNS4

4

Φ1.6-Φ3.5

0.1-0.55

500-1000

350-730

1-4

132-280
Packaging and Transportation of Stainless steel centrifuge sieve screen basket: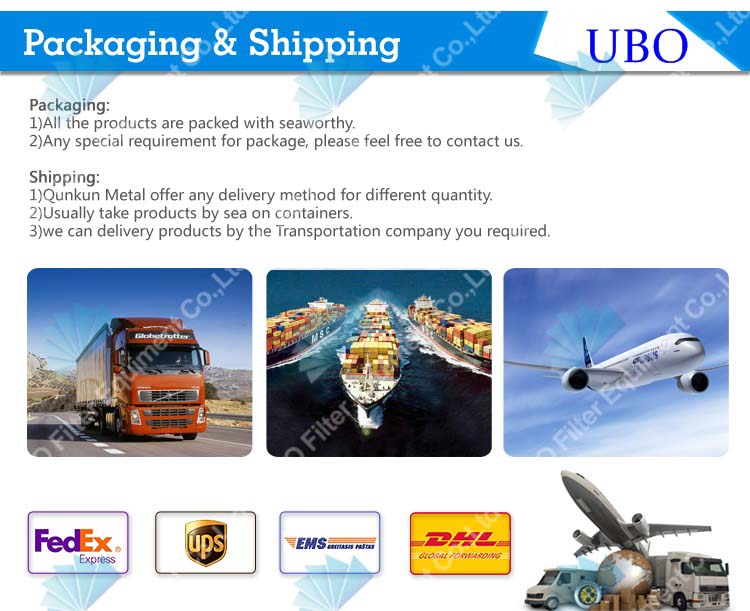 You may also be interested in the following product(s)