stainless steel Water Well Johnson Screens Resin Traps wedge wire distributors
| | |
| --- | --- |
| Category: | Wedge Wire Application |
| Material: | SS 304,316,316L, Stainless steel and carbon steel. |
| Properties: | Wedge Wire Screen |
| Application: | waste water filtration, pulp and paper as well as mineral processing applications. Wedge wire or profile screen half cylinders can be added to an aug |
if you are interested in receiving more information or have a question regarding any of our products please fill out the form above and we will contact you within 24-48 hours.

Email:sales@ubowedgewire.com

Author: Jane
Details of stainless steel Water Well Johnson Screens Resin Traps wedge wire distributors
A Wedge Wire Screen Resin Trap / Strainer is normally closed on one side and has a flange on the other. They can be made for flow-in-to-out (FITO) or flow-out-to-in (FOTI) filtration.A strainer is often used in tubes to block unwanted particles or dirt that would otherwise damage downstream equipment. Cleaning is carried out by removing the strainer from the tube.
Applications for stainless steel Water Well Johnson Screens Resin Traps:
1) feedstock oil backwash cleaning filter device in the system for petrochemical hydrogenation
2) precious metals catalysts recovery for hydrogenation system
3) Catalytic outer rejection oil automatic backwash cleaning filter system
4) purification of liquid sulphur filter
5) lubricants and heat-conducting oil filter
6) paraffin raw materials and products of filter
7) the rich amine liquid backwash purification filter in the amine desulfurization system
8) high-temperature coal gas, smoke gas and oil gas purification
9) raw materials of paraffin wax and backwash purification filter
10) the gas-liquid mixing pressurized reverse washing efficiency continuous filtration technology
Features for Stainless Steel Water Well Johnson Screens Resin Traps:
• Reduced costs, since wedge wire screens have a very long life.
• Greater resistance to stresses of different pressure and temperature.
• Maximum effective flow area & operating efficiency is maintained.
• Costly downtime for cleaning plugged screens is minimize.
Features for Stainless Steel Water Well Johnson Screens Resin Traps:
1) filter made of stainless steel trapezoidal wire, screen slot is v-shape, can effectively intercept resin impurities.
2) trapezoidal wire evenly circumferentially array on the support bar,ensure the screen filter area and non-obstructive, avoiding impurities concentrated.
3) resin trap all connected by welding, durable, long life.
4) After working for some time,can filter backwash, multiple use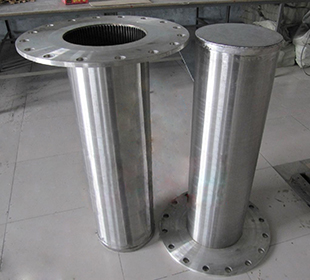 Specifications of stainless steel Water Well Johnson Screens Resin Traps wedge wire distributors:

Type

Slots mm

ΦA

Flange DN

L1mm

AM1

0.05, 0.1, 0.2 0.3, 0.5, 1.0

45,57,76,89,108,

133, 159, 219

40,50,65,80,

100,125,150,

200

442,496,547,

600,654,705,

758,812,863,

916,970,1021,

1074,1128,1179,

1232, 1286
Packaging and Transportation of stainless steel Water Well Johnson Screens Resin Traps wedge wire distributors: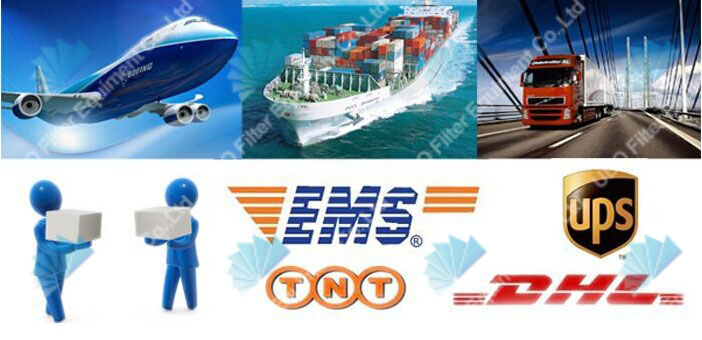 You may also be interested in the following product(s)