Stainless steel wedge wire welded filter tube
| | |
| --- | --- |
| Category: | Wedge Wire Pipe&Cylinder |
| Material: | stainless steel 304,304L,316,316L,321,430 or as per your request. |
| Properties: | wedge wire pipe |
| Application: | water-treatment,beer brewing,water well drilling ,oil well drilling ,mineral processing, coal-cleaning plant, refining & petrochemical |
if you are interested in receiving more information or have a question regarding any of our products please fill out the form above and we will contact you within 24-48 hours.

Email:sales@ubowedgewire.com
Details of Stainless steel wedge wire welded filter tube
Stainless steel wedge wire welded filter tube is widely used throughout the world for water, oil & gas wells, and is the dominant screen type used in the water well industry. The wedge v wire screen tube is made up of rods and profile wire. The rod can be round wire, triangular wire or trapezoid wire. The profile wire is triangular wire (V-shaped wire). This type of slot screen tube has a structure and high open area, as well as accurate slot dimension. The wire is attached to the rods by welding, producing rigid one-piece units having high strength characteristics at minimum weights. Slot opening for screens are manufactured by spacing successive turns of the outer wire to produce the desired slot size. All slots should be clean and free of burrs and cuttings. Each slot opening between adjacent wires is V-shaped, from the special shape of wire used to form the screen surface. The V-shaped openings designed to be non-clogging, narrowest at the outer face and widen inwardly.

Wedge wire tube can be used in both Gravel Pack and Stand Alone Screen (direct retention) applications. Screens are available in a range of sizes and specifications, including outside diameter, material type, the geometry and dimension of the screen slots, and so on.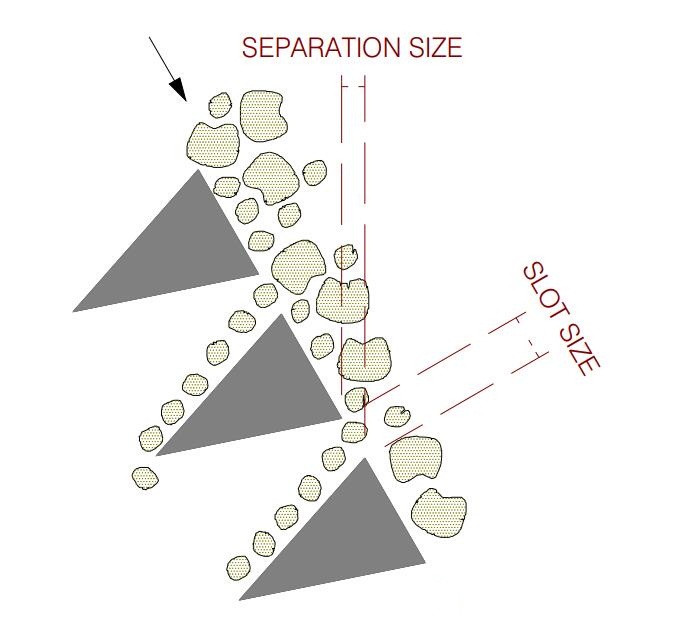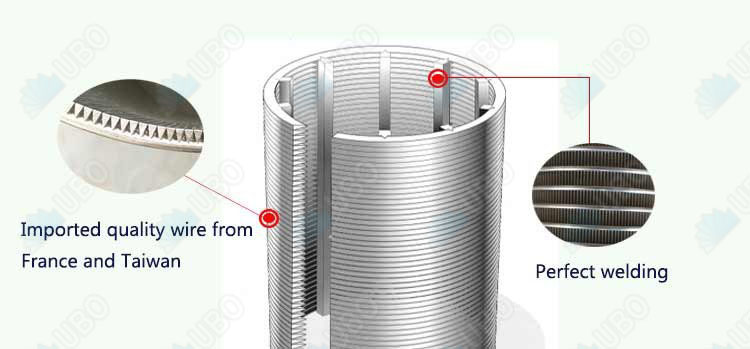 Benefits of Stainless steel wedge wire welded filter tube
V type wire, no plugged
No move part, simple to install
Low maintenance costs
Economical and applicable type, long life
Application of Stainless steel wedge wire welded filter tube
Our wedge wire welded filter tube can be used in food processing, waste water filtration, pulp and paper as well as mineral processing applications. Wedge wire or profile screen half cylinders can be added to an auger or screw press to separate solids from liquids in food, waste water, minerals and industrial grit/chips from coolant.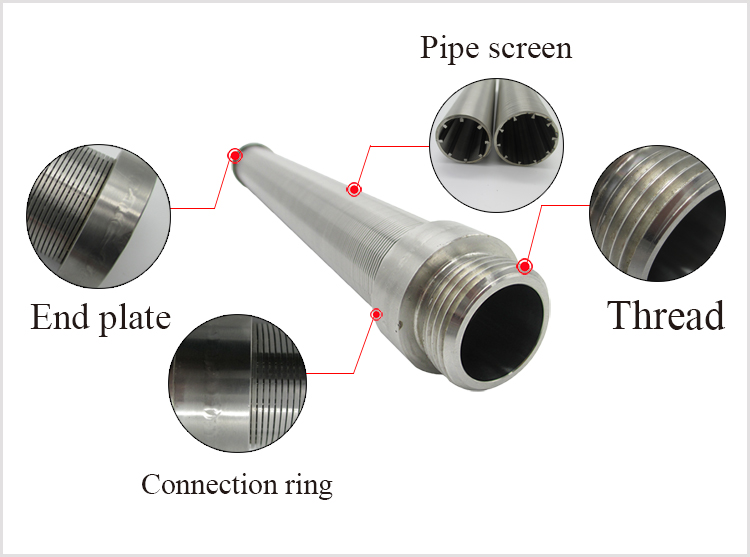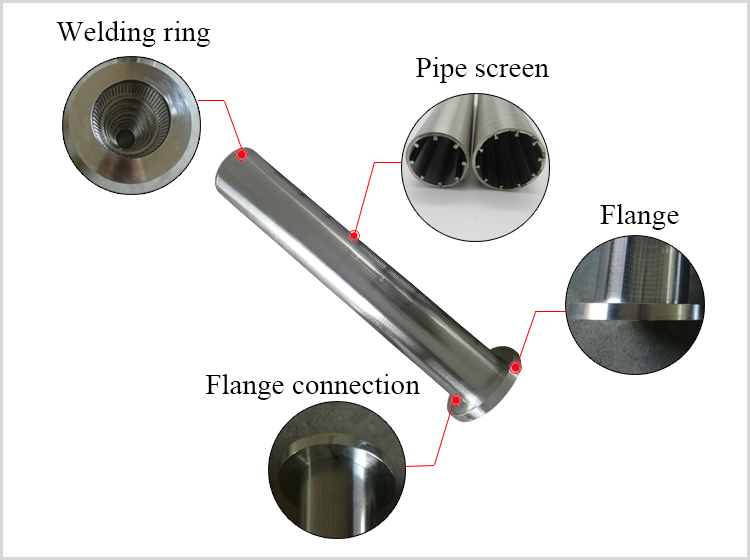 Specifications of Stainless steel wedge wire welded filter tube: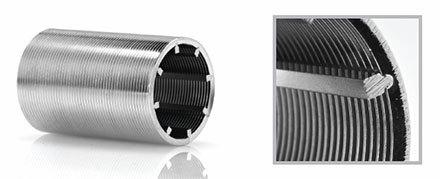 Material
SS304, SS304L, SS316, SS316L, SS321, Duplex, Hastelloy, etc
OD Range
19mm-2000mm
ID Range
13mm-1981mm
Length Range
Up to 6000 mm
Slot Range
20 micron to 3000 micron (Tolerance:+-5 micron)
Wedge Wire
0.5x1.5
0.75x1.5
1x2
1.5*2
2x3
2*4
3*5
Support Rod
1.5x2.5
2x3
1.5x2.5
2x3
1.5x2.5
2x3
1.8*2.5
2x3
2x3
2x4
3x5
3x6
3x10
4x7
2x4
3x5
3x6
3x10
4x7
5x6
3x5
3x6
3x10
4x7
5x6
5x8
End Finishing
Thread fitting, Flange, Closed Plated, Resistance welded closed plate, Metal Ring, etc
Note
Customized According To Requirement
Packaging and Transportation of Stainless steel wedge wire welded filter tube: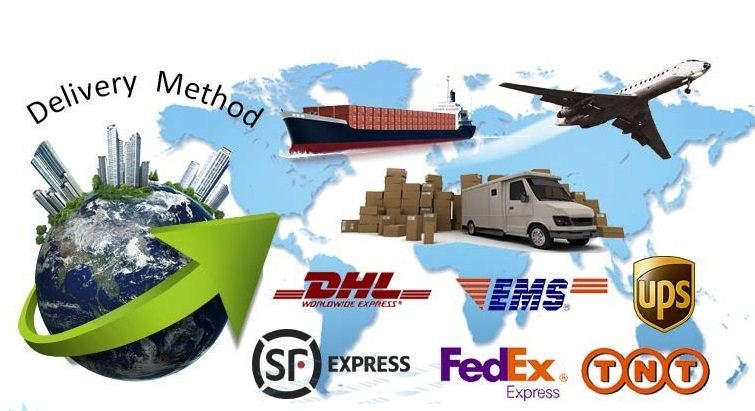 You may also be interested in the following product(s)