oil sand control screen pipe
| | |
| --- | --- |
| Category: | Wedge Wire Application |
| Material: | stainless steel304,316,316L |
| Properties: | wedge wire screen |
| Application: | oil filtration,industry filtration,liquid filtration |
if you are interested in receiving more information or have a question regarding any of our products please fill out the form above and we will contact you within 24-48 hours.

Email:sales@ubowedgewire.com

Author: Maria
Details of oil sand control screen pipe
From the inside to the outside, the oil sand control pipe is made with the composite sand filtration kits, stainless steel protection kits and other components. The basic tube is API casing or tubing; sand control filters are stainless steel precision porous filter composite materials, made of the whole welded structure. Because of high penetration, high-intensity, high resistance to deformation, high reliability, good corrosion resistance, the new type of oil sand control pipe has excellent performance property. It is the result of a highly effective new technology in mechanical oil sand control.

Materials: stainless steel, carbon steel (galvanized or painting), etc.
Features of oil sand control screen pipe
1) Special screw hole sand control filters has the character of distributed with reasonable science, consistent with fluid flow, flow of technology to solve problems
2) Use single-hole, double-hole stretch along the pipe circumference long spiral arrangement, which has a number of pipe "to a blessing" channel, with a high volume of circulation, the high percentage of opening, multi-channel preventative jet.
3) High levels of circulation, high opening rate, screw hole openings is 80% higher than the ordinary rate.
4) Special high-strength stainless steel filters with flexible features could meet all conditions of the oil sand filter performance.
Applications of oil sand control screen pipe
oil sand control pipe can be used for vertical wells, the inclined shaft, horizontal wells and various gas, oil and water wells. It also can be used individually as sand control tube, or together with filling.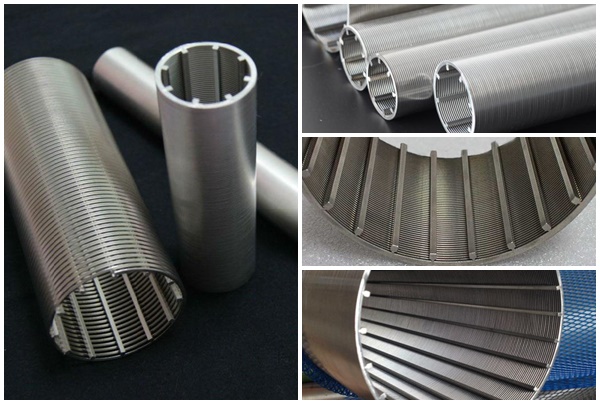 Specifications of oil sand control screen pipe:
| | | | | | | | | | |
| --- | --- | --- | --- | --- | --- | --- | --- | --- | --- |
| Media | TY60 | TY80 | TY100 | TY120 | TY160 | TY200 | TY250 | TY300 | TY350 |
| Filter rate(μm) | 60 | 80 | 100 | 120 | 160 | 200 | 250 | 300 | 350 |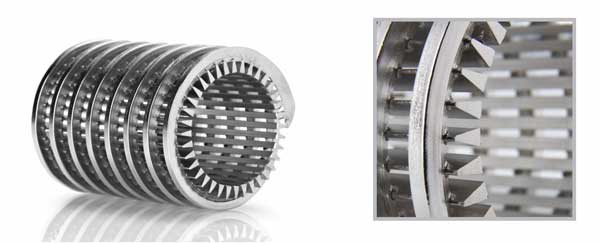 Inner core

Stainless steel mesh filter layer

Stainless steel fibrofelt filter layer

Size

Weight(kg/m)

OD

Weight(kg/m)

OD

Weight(kg/m)

φ60.33(mm)2-3/8"

6.85

φ78(mm)3"

13

35"(89mm)

16

φ73.03(mm)2-7/8"

9.54

φ89(mm)3.5"

16

4"(102mm)

20

φ88.90(mm)3-1/2"

13.7

φ108(mm)4.3"

22

49"(124mm)

25

φ101.60(mm)4"

14.2

φ124(mm)4.9"

25

54"(138mm)

30

φ114.30(mm)4-1/2"

17.3

φ135(mm)5.3"

27

59"(150mm)

38

φ127.00(mm)5"

22.4

φ150(mm)5.9"

30

64"(162mm)

46

φ139.70(mm)5-1/2"

25.3

φ159(mm)6.3"

32

69"(175mm)

54

φ168.23(mm)6-5/8"

35.8

φ188(mm)7.3"

48

8"(203mm)

62

φ177.80(mm)7"

38.7

φ196(mm)7.7"

50

Length(m)

4.8-5.8

Useful length:4.0-4.2m×1

9.6-11

Useful length:4.2-4.7m×2
Packaging and Transportation of oil sand control screen pipe: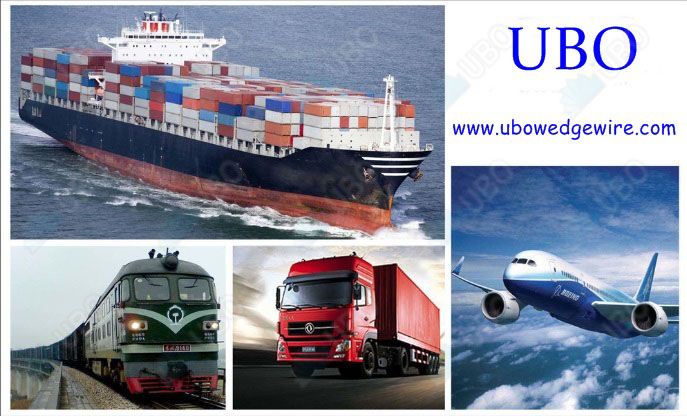 You may also be interested in the following product(s)