Wedge Wire screen casing pipe for oil well
| | |
| --- | --- |
| Category: | Wedge Wire Application |
| Material: | SS 304,316,316L, Stainless steel and carbon steel. |
| Properties: | Wedge Wire Cylinder |
| Application: | waste water filtration, pulp and paper as well as mineral processing applications. Wedge wire or profile screen half cylinders can be added to an aug |
if you are interested in receiving more information or have a question regarding any of our products please fill out the form above and we will contact you within 24-48 hours.

Email:sales@ubowedgewire.com
Details of Wedge Wire screen casing pipe for oil well
Wedge Wire well casing screen pipe is a large diameter pipe that serves as the structural retainer for the walls of oil and gas wells,or wellbore.It is inserted into a well bore and cemented in place to protect both subsurface formations and the wellbore from collapsing and to allow drilling fluid to circulate and extraction to take place.
Application for Wedge Wire Screen Casing Pipe for Oil Well:
-- Mineral & Aggregate Processing
-- OEM Screen Components
-- Refining & Petrochemical
-- Water Process & Fluid Treatment
-- Fish Protection System portfolio
-- Agriculture and irrigation industry
Features for Wedge Wire Screen Casing Pipe for Oil Well:
1) Production process continuity:V-shaped profile wires creating slots which enlarge inwardly and therefore avoid clogging and minimize downtime.
2) Low maintenance costs: Separation at the screen surface which can easily cleaned by scraping or back washing.
3) Maximum process output: Precise and continuous slot openings resulting in accurate separation without loss off media.
4) Low operational costs: Large open area with an effective flow, high yield and a low pressure drop
5) Long life: Welded at each intersection creating a strong and durable screen.
6) Reduced installation costs: supporting constructions eliminating costly support media and enabling a maximum flexibility in the design of components.
7) Chemical and thermal resistant: A variety of corrosion resistant stainless steel materials and many exotic alloys suitable for high temperatures and pressures.
Advantage for Wedge Wire Screen Casing Pipe for Oil Well:
1) Screens with high open area are more suitable for the construction of high quality water wells oil wells and gas wells.


2) Low cost operation Screens with high open area shall favor groundwater infiltration. Abundant water shall reduce the water level's down, thus to save energy consumption.


3) Reduce the abrasion of the pump under the same condition, high open area can make the speed of groundwater's entering into the screen much slower than any other filtration apparatus, which will avoid sand's entering into screen because of high pressure, thus reduce the abrasion of pump.


4) Extend the life span of wells comparatively; groundwater's entering into screen with higher open area is much easier than the entering into lower open area screen. The slow water flow shall extend the life span of wells.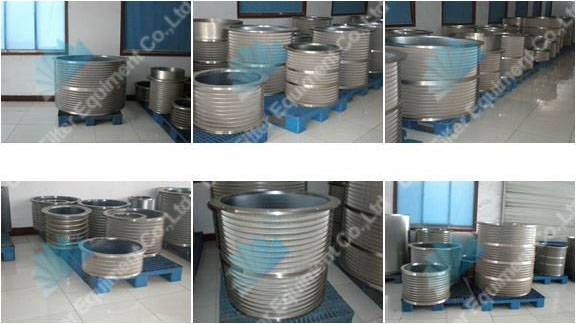 Specifications of Wedge Wire screen casing pipe for oil well:




45~3000

45~3000

45~3000

45~3000

45~3000

45~3000

1000~6000

1000~6000

1000~6000

1000~6000

1000~6000

1000~6000

1000~6000

1000~6000

1000~6000

500~400

500~400

500~400

500~400

Siot:0.1mm~2mm Tolerance:0.05
Packaging and Transportation of Wedge Wire screen casing pipe for oil well: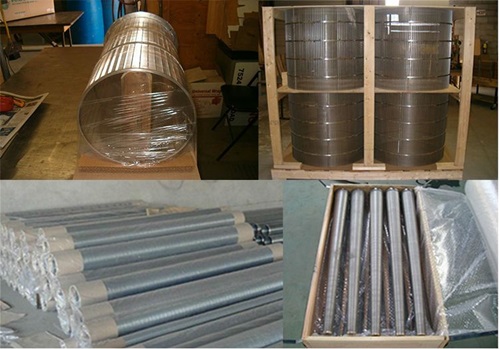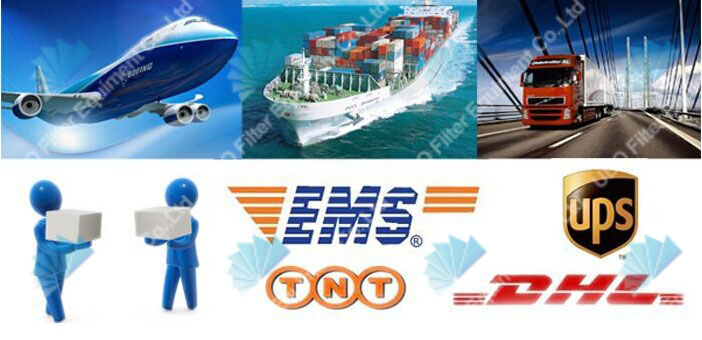 You may also be interested in the following product(s)