Wedge Wire Screens resin traps for municipal water
| | |
| --- | --- |
| Category: | Wedge Wire Application |
| Material: | stainless steel 304,304L,304HC,316,316L,321,430 or as per your request. |
| Properties: | wedge wire screen |
| Application: | water treatment, oilfield, mining, food industry, chemical industry, papermaking industry, decoration. |
if you are interested in receiving more information or have a question regarding any of our products please fill out the form above and we will contact you within 24-48 hours.

Email:sales@ubowedgewire.com

Author: Jane
Details of Wedge Wire Screens resin traps for municipal water
A Resin Trap / Strainer is normally closed on one side and has a flange on the other. They can be made for flow-in-to-out (FITO) or flow-out-to-in (FOTI) filtration.A strainer is often used in tubes to block unwanted particles or dirt that would otherwise damage downstream equipment. Cleaning is carried out by removing the strainer from the tube.
Applications for Wedge Wire Screen Resin Traps for Municipal Water:
1) feedstock oil backwash cleaning filter device in the system for petrochemical hydrogenation
2) precious metals catalysts recovery for hydrogenation system
3) Catalytic outer rejection oil automatic backwash cleaning filter system
4) purification of liquid sulphur filter
5) lubricants and heat-conducting oil filter
6) paraffin raw materials and products of filter
7) the rich amine liquid backwash purification filter in the amine desulfurization system
8)high-temperature coal gas, smoke gas and oil gas purification
9) raw materials of paraffin wax and backwash purification filter
10) the gas-liquid mixing pressurized reverse washing efficiency continuous filtration technology
Features for Wedge Wire Screen Resin Traps for Municipal Water:
• Reduced costs, since wedge wire screens have a very long life.
• Greater resistance to stresses of different pressure and temperature.
• Maximum effective flow area & operating efficiency is maintained.
• Costly downtime for cleaning plugged screens is minimize.
Description for Wedge Wire Screen Resin Traps for Municipal Water:
1) Resin Trap to keep the resin does not pass the filter if there is a leak from the filter / strainer / nozzle. so it can be detected / maintained so that the resin is not wasted.
2) Resin Trap Screen Predominantly used in water treatment processes namely in 'Ion Exchange' and other numerous media filter systems, Completion Products offers a Resin Trap Screen. This screen system is primarily used as a safety device and is positioned immediately after the outlet nozzle of the vessel/reactor.
The Profile Wire Screen element included with the main housing as depicted below eliminates the migration and loss of expensive resin/media, whilst at the same time protecting your pumping equipment. A combination of different Profile Wire sizes and slot openings can be used depending on your circumstances. Completion Products will also determine the effective screen open area in order to improve upon efficiency and minimise the pressure drop.
In the event that there is resin/media build up with the Resin Trap Screen assembly, an increase in the pressure drop will result and if one is installed, the resin/media will be visible through the "sight glass".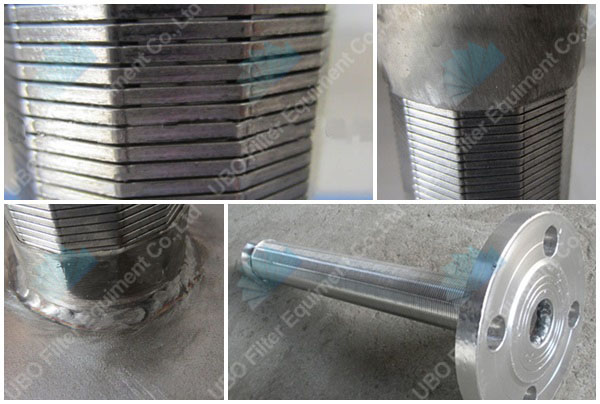 Specifications of Wedge Wire Screens resin traps for municipal water:

Specification (wedge wire):
Width(mm): 1.50 1.50 2.30 2.30 1.80 3.00 3.70 3.30
Height(mm): 2.20 2.50 2.70 3.60 4.30 4.70 5.60 6.30
Specification (support rods):
Width(mm): 2.30 2.30 3.00 3.70 3.30
Height(mm): 2.70 3.60 4.70 5.60 6.30
Round: From 2.50mm to 5.0mm
Note: other wires and rods available upon request
Slot size: 0.10, 0.15, 0.20, 0.25, 0.30,....., 3.00 also achieved upon request.
Open area up to 60%.
Material: Low carton, low carton galvanized steel (LCG), steel treated with plastic spraying, stainless steel (304,316etc.)
Length: lengths up to 6 meters.
Diameter ranging from 25mm to 800mm.
End connection: Plain beveled ends for butt welding or threaded
Non clogging: "V" shaped profile wire, avoids clogging, is self-cleaning and ensures an uninterrupted flow. Sand grains make only two point contact and don't wedge in the screen's inwardly enlarging slot.
Large Open Area: This allows more water to enter at much lesser frictional head loss and the efficiency of well is improved appreciably.
Packaging and Transportation of Wedge Wire Screens resin traps for municipal water: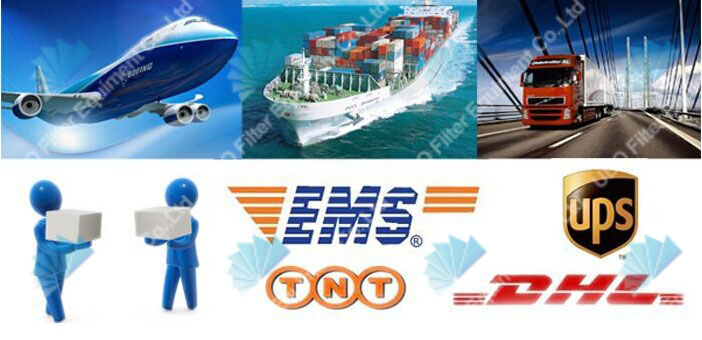 You may also be interested in the following product(s)