SS304 flanged profile wedge wire screen for industry
| | |
| --- | --- |
| Category: | Wedge Wire Application |
| Material: | stainless steel |
| Properties: | wedge wire screen |
| Application: | Liquid filtration,industry filtration |
if you are interested in receiving more information or have a question regarding any of our products please fill out the form above and we will contact you within 24-48 hours.

Email:sales@ubowedgewire.com
Details of SS304 flanged profile wedge wire screen for industry
SS304 flanged profile wedge wire screen is normally closed on one side and has a flange on the other. They can be made for flow-in-to-out (FITO) or flow-out-to-in (FOTI) filtration.A strainer is often used in tubes to block unwanted particles or dirt that would otherwise damage downstream equipment. Cleaning is carried out by removing the strainer from the tube.

Resin Trap to keep the resin does not pass the filter if there is a leak from the filter / strainer / nozzle. So it can be detected / maintained so that the resin is not wasted.
Applications of SS304 flanged profile wedge wire screen
application in deep well pump to dive the water pump, in the water-treating equipment, the environmental protection, the sea water transforms into the industrial water and life use water desalination treatment, running water treatment, water softening treatment; the petroleum industry, the petroleum product terminal filters; and the chemical acid, the alkali liquid filters, the ethyl alcohol and the organic solution recycling filters.
Features of SS304 flanged profile wedge wire screen
1) Screens with high open area are more suitable for the construction of high-quality water wells, oil wells and gas wells.
2) Low cost operation.
3) Reduce the abrasion of the pump.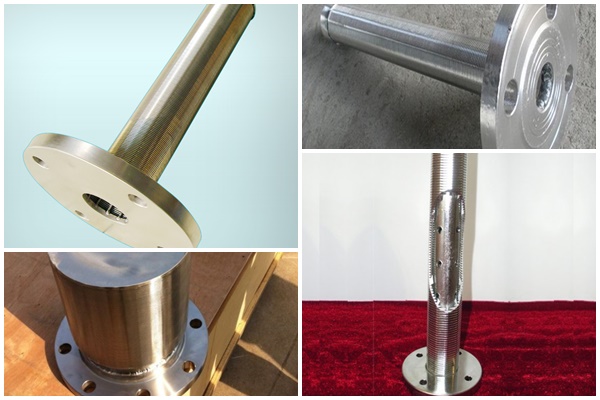 Specifications of SS304 flanged profile wedge wire screen for industry:
Material: Metal
Hole Shape: Round
Filter Rating: more than 90%
Thickness: as per your need
Length: customer's requirement
Width: based on contract
profile wire: 1.5*2mm, 2*3 (mm)
support rod: 2*3mm 3*5mm 4*6mm
slot gauge: 0.05, 0.1, 0.2, 0.3, 0.5, 1.0.......
connection: flange or thread
Type

Slots mm

A mm

Flange DN

L1 mm

AM1

0.05, 0.1, 0.2,

0.3, 0.5, 1.0

45, 57, 76, 89,

108, 133, 159, 219

40, 50, 65, 80,

100, 125, 150, 200

442, 496, 547,

600, 654, 705,

758, 812, 863,

916, 970, 1021

1074, 1128, 1179,

1232, 1286聽
Packaging and Transportation of SS304 flanged profile wedge wire screen for industry: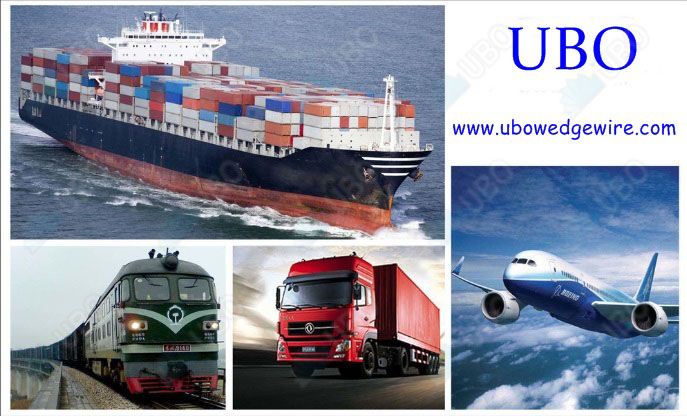 You may also be interested in the following product(s)