Paper Mill Outflow Screen Basket for Pressure Screen
| | |
| --- | --- |
| Category: | Wedge Wire Application |
| Material: | SS 304,316,316L, Stainless steel and carbon steel. |
| Properties: | Wedge Wire Cylinder |
| Application: | waste water filtration, pulp and paper as well as mineral processing applications. Wedge wire or profile screen half cylinders can be added to an aug |
if you are interested in receiving more information or have a question regarding any of our products please fill out the form above and we will contact you within 24-48 hours.

Email:sales@ubowedgewire.com

Author: Jane
Details of Paper Mill Outflow Screen Basket for Pressure Screen
Stainless steel screen basket for pressure screen can be manufactured in almost unlimited height and diameter with the wire running circumficial or long-slot rolled to the I.D. or the O.D. of the cylinder. These wedge wire cylinder screens can be manufactured for stationary/static processing or can be driven on trunions for a rotating effect on your materials.
Applications for
Paper Mill Outflow Screen Basket for Pressure Screen
The stainless steel cylinders can be used in food processing, waste water filtration, pulp and paper as well as mineral processing applications. Wedge wire or profile screen half cylinders can be added to an auger or screw press to separate solids from liquids in food, waste water, minerals and industrial grit/chips from coolant.
Advantages for
Paper Mill Outflow Screen Basket for Pressure Screen
A good product starts from bit by bit. Stress on the particulars and make an industrial product as an artware,this is Sinostar's delighted pursuance.We give you a good product in a shortest possible time! Wherever your are, Sinostar's products can be sent to you to any part of the world quickly and the customer can be assured. Screen basket of Sinostar guarantees progressive lowering production cost,elevation of productivity improvement of quality for your company.
Features for
Paper Mill Outflow Screen Basket for Pressure Screen
Reducing the total cost of screening
We have thoroughly analyzed the costs of screening for a variety of furnishes and how these costs relate to one another.
We have the experience and the products to attack the major cost factors –helping you reduce the total cost of screening without sacrificing reliability or performance.

Reducing energy
Screen energy consumption is primarily a function of rotor speed and design. Optimizing Sinostar wire shape with the existing rotor can significantly reduce the screen Thickening Factor (TF). A lower TF will result in better screen runnability.Often the existing rotor speed can then be reduced, saving energy without diminishing screening efficiency or capacity.

Improving capacity
Reducing wire width increases the open area of the screen cylinder without reducing slot size. The result is a screen with significantly higher capacity and no loss in efficiency.We have the largest selection of narrow wires available.

Increasing efficiency
Both the wire width and profile shape can be optimized to improve efficiency,based upon the contaminant that is targeted for removal. The screen cylinder's open area determines the passing velocity, which influences the removal of deformable debris (stickies). Smaller debris is more effectively screened out by utilizing smaller slots.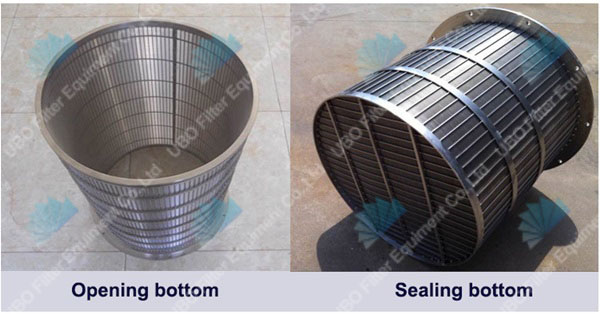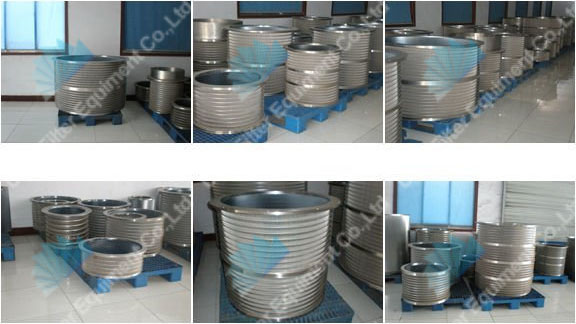 Specifications of Paper Mill Outflow Screen Basket for Pressure Screen: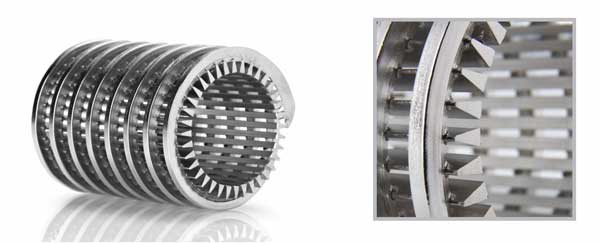 size

inner diameter

outer diameter

25/8

67

35/8

45/8

55/8

65/8

85/8

103/4

123/4
Packaging and Transportation of Paper Mill Outflow Screen Basket for Pressure Screen: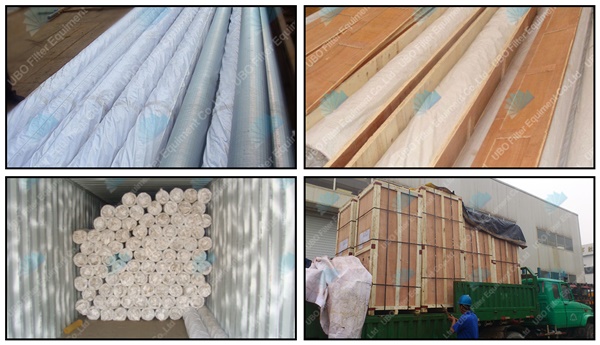 You may also be interested in the following product(s)