Header lateral for liquid filtration
| | |
| --- | --- |
| Category: | Wedge Wire Application |
| Material: | stainless steel 304,304L,304HC,316,316L,321,430 or as per your request. |
| Properties: | wedge wire screen |
| Application: | water treatment, oilfield, mining, food industry, chemical industry, papermaking industry, decoration. |
if you are interested in receiving more information or have a question regarding any of our products please fill out the form above and we will contact you within 24-48 hours.

Email:sales@ubowedgewire.com
Details of Header lateral for liquid filtration
Header lateral can be designed for disc head vessels enabling the system to collect completely to the bottom of the vessel. Header Lateral designs are typical for flat bottom vessel distributor or collector applications. System designs can accommodate side, center, top or bottom inlet piping. Integral backwash systems can be designed for any hub and header lateral for fast effective and efficient cleaning. Inlet/outlet piping of the laterals can be flanged or threaded. All systems are designed for effective liquid or solid retention in a wide range of applications including exchangers, clay and sand filtration applications, carbon towers and power plants with water systems. We designs each system to provide equal distribution or collection to avoid flow/pressure concentrations.
Features of Header lateral for liquid filtration
1. Screens with high open area are more suitable for the construction of high-quality water wells, oil wells and gas wells.
2. Low cost operation.
3. Reduce the abrasion of the pump.
4. Extend the life span of well.
Application of Header lateral for liquid filtration
Application in the water-treating equipment, the environmental protection, the sea water transforms into the industrial water and life use water desalination treatment, running water treatment, water softening treatment; the petroleum industry, the petroleum product terminal filters; and the chemical acid, the alkali liquid filters, the ethyl alcohol and the organic solution recycling filters.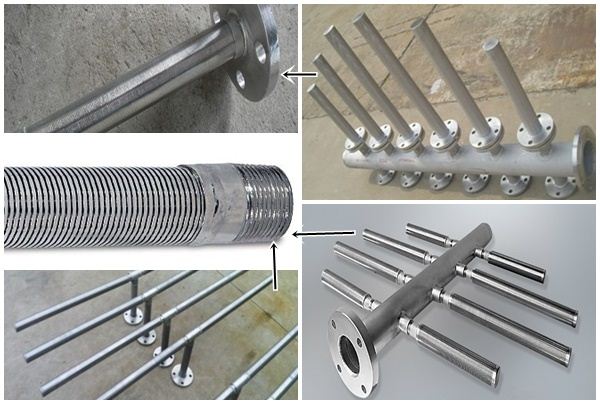 Specifications of Header lateral for liquid filtration:
Type

Slots mm

ФA mm

ФB mm

H mm

L1 mm

L2 mm

Flange DN

AMD

0.05

0.1

0.2

0.3

0.5

1

45

57

76

89

108

133

159

219

108

133

159

219

200 250

275 300

325 350

400

420 480

600 680

720

1100

1280

1500

1700

1800

50

65

80

100

125

150

200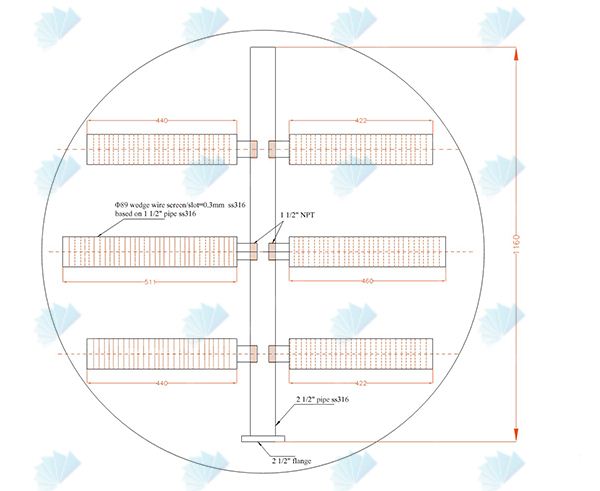 Packaging and Transportation of Header lateral for liquid filtration: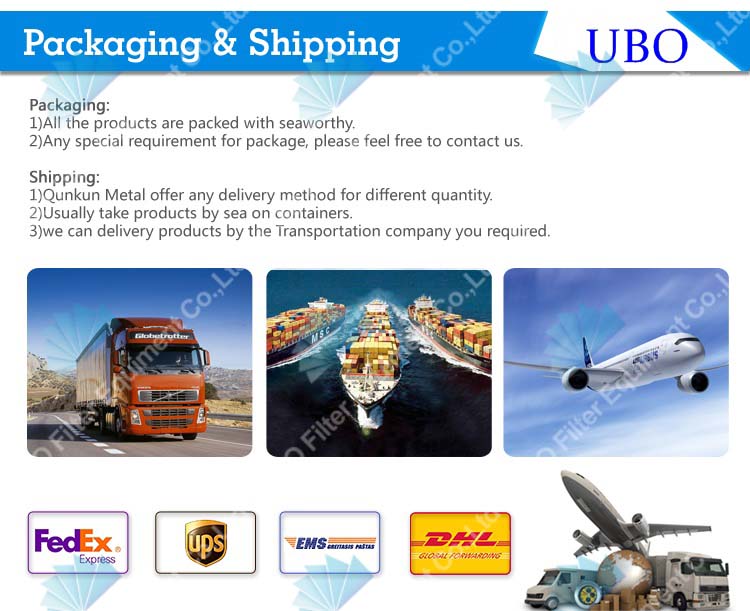 You may also be interested in the following product(s)