wedge wire screen intake
Welcome to Hebei YUBO Filtration Equipment Co.,Ltd.
Wedge wire screen intakes are also called passive intake systems or water intake screens. From shallow rivers to deep oceans, passive intake screen systems provide uninterrupted water withdrawal that can meet the requirements of any site in the world.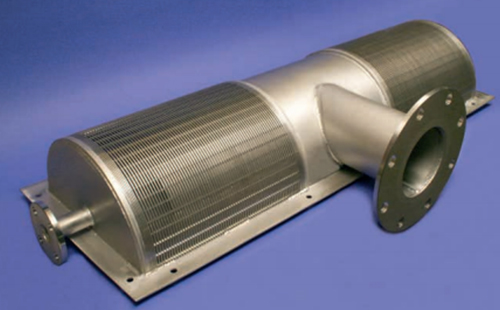 The operation principle of the wedge wire screen intakes is based on the principle of surface filtration. The slot size of the wires is designed to trap particles that are larger than the slot size of the mesh.
The high-capacity passive intake screens are constructed using non-plugging wedge wire with an internal dual flow modifier that creates a nearly uniform low flow velocity through the entire screen surface. This significantly reduces impingement and entrainment of debris while protecting aquatic life.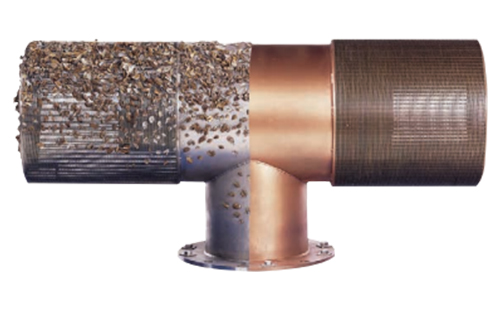 Self-cleaning Wedge wire screen intakes are designed for various filtration applications including fish farms, water treatment plants, and other water sources. Not only is it easy to maintain and clean, but there are also many advantages and features.
1. Low capital costs and no moving parts, no power consumption, and low maintenance needs.
2. No waste stream – there is no debris brought to the surface to be handled or disposed of.
3. Stainless steel material can be selected according to the filtration environment, acid, and alkali corrosion resistance.
4. High-pressure capability, ideal for intake applications.

If you are looking for an effective way to filter water, then a wedge wire passive intake screen may be the perfect solution. YUBO is very happy to discuss with you the application and design of wedge wire screen intake filtration solutions! Contact us<<click here
Who We Are?
YUBO Company is the professional supplier in China. It is always committed to study, design and produce wedge wire screen products for industry filter.Now its products include wedge wire screen panel, filter nozzle, cylinder,basket,pipe, Sieve Bend Screen,Profile Screen Laterals,etc.
What Is wedge wire screen
Wedge Wire Screens is a sieve made from looped wires formed into a deep wedge-shaped section. The wedge wire screens can be supplied in various shapes and forms as FLAT PANELS, CURVED SIEVE BENDS, CONICAL BASKETS, CYLINDERS, TROUGHS DISKS either in one one piece or in segments.
our advantages
Professtional, we have our Engineering designers
We are the factory
Quality is our cluture and soul
Customized. We produce and design according to your need
Low cost and high efficient