Screw Press Screen for Manure Separator
Welcome to Hebei YUBO Filtration Equipment Co.,Ltd.
Screw Press Screen Application
We can customize various specifications of V wire Screw Press filter screen for animal manure separator, solid-liquid separator, and screw press separator.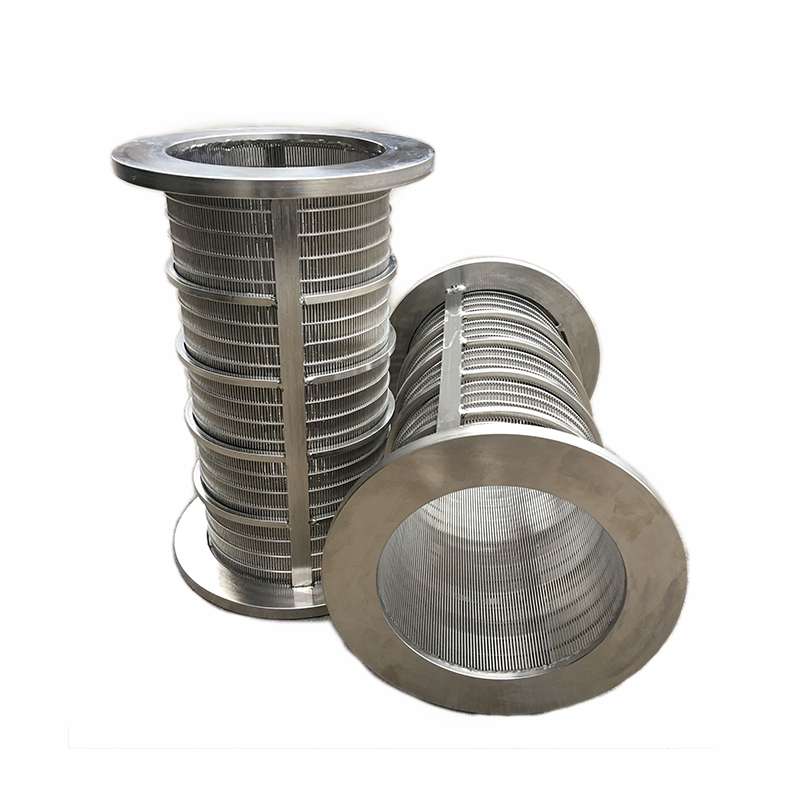 1.cow dung drying machine/cattle dung dewatering machine
2.Chicken/duck manure separator (broiler and layer)
3.pig manure dewatering machine/hog manure separator
4.sand manure separator

The solid-liquid separator has a long service life and hardly needs maintenance. The only consumable part is the wedge wire screen cylinder.

The quality of the drum screen is crucial for the manure separator.

1.Accurate gap (slot) size (0.2mm, 0.5mm, 0.8mm or as your need)
The solid-liquid separator can process a variety of farm manure, including chicken manure, duck manure, cow manure, pig manure, etc.
Different materials need Wedge Wire drum screens with different gap sizes. We will strictly control the slot size tolerance according to the customer's requirements.

2.The special surface treatment process
Environmental friendly physical cleaning technology can improve the smoothness of the screen barrel surface, improve its wear resistance and corrosion resistance.

3.The perfect quality inspection system
Raw material inspection
Gap detection
Dimension detection
Pressure test
Packaging inspection
Roundness detection

4.Roundness high
High roundness is the basic requirement of our wedge wire mesh products. Whether it is applied to any industry, roundness testing is our most important quality inspection item.

Drum Screen Maintenance

Regular cleaning
In order to ensure the efficiency of the screw press separator, wedge wire filters should be maintained regularly.
Determine the time of each cleaning according to the usage.
It should be noted that if chicken manure is treated, the frequency of cleaning should be increased.

1.Wash the screen with high-pressure water once every 1-2 months. After cleaning, please pay attention to the installation position of the screen.
2.If you see less affluent at the liquid outlet, clean the screen.
Who We Are?
YUBO Company is the professional supplier in China. It is always committed to study, design and produce wedge wire screen products for industry filter.Now its products include wedge wire screen panel, filter nozzle, cylinder,basket,pipe, Sieve Bend Screen,Profile Screen Laterals,etc.
What Is wedge wire screen
Wedge Wire Screens is a sieve made from looped wires formed into a deep wedge-shaped section. The wedge wire screens can be supplied in various shapes and forms as FLAT PANELS, CURVED SIEVE BENDS, CONICAL BASKETS, CYLINDERS, TROUGHS DISKS either in one one piece or in segments.
our advantages
Professtional, we have our Engineering designers
We are the factory
Quality is our cluture and soul
Customized. We produce and design according to your need
Low cost and high efficient