wedge wire cylinders for Food Processing Plant
| | |
| --- | --- |
| Category: | Wedge Wire Application |
| Material: | SS 304,316,316L, Stainless steel and carbon steel. |
| Properties: | Wedge Wire Pipe |
| Application: | food processing, waste water filtration, pulp and paper as well as mineral processing applications |
if you are interested in receiving more information or have a question regarding any of our products please fill out the form above and we will contact you within 24-48 hours.

Email:sales@ubowedgewire.com

Author: Jane
Details of wedge wire cylinders for Food Processing Plant
Wedge wire screen are made during simultaneous winding of specially profiled working wires on a spiral and welding them to carrying wires placed along the tube. This technology allows the production of wedge wire screens when very high gap precision and screen resistance are required. Due to using the newest welding technology we can obtain various distances between carrying wires, very accurate and repeatable gap and therefore produce screens according to customer's particular requirements.

Applications for wedge wire cylinders for food processing plant:
Our screen can be used in food processing, waste water filtration, pulp and paper as well as mineral processing applications. Wedge wire or profile screen half cylinders can be added to an auger or screw press to separate solids from liquids in food, waste water, minerals and industrial grit/chips from coolant.
Features for wedge wire cylinders for food processing plant:
The Continuous slot screens are made of V-shape wire or wedge shape wire around an internal array of longitudinal support rods. Each joint point of these wire is fusion welded, the V or wedge shaped profile wire wraps around the support rods over the full length of the screen creating a continuous slot opening. Therefore the screen allows water or oil to enter the well freely in ample quantities while keeps the majority of sand and gravel out of the well at the same time.
Advantages for wedge wire cylinders for Food Processing Plant:
1) This type screen can be successfully applied for gravel packing and sand prevention. It enables the oil well to offer large output. And this product is not limited to the length of well section, bottom hole temperature or pressure.
2) The utilization of trapezoid wrapping wire contributes to the formation of V-shaped openings between the seams. This design pattern makes the water to be filtered smoothly, thus improving the efficiency.
3) The wrapping wire is connected to all the supporting wires by welding. It can be used for a long time. In addition, both dense and uniform seams will be formed after this trapezoid wrapping wire has been wrapped onto the circumferentially arranged supporting wires. Those seams offer a large flow area while ensuring the excellent anti-blocking performance. Also, they will effectively help avoid sediment accumulation. Consequently, high production efficiency of the water well can be significantly improved, and the lifespan can be prolonged as well.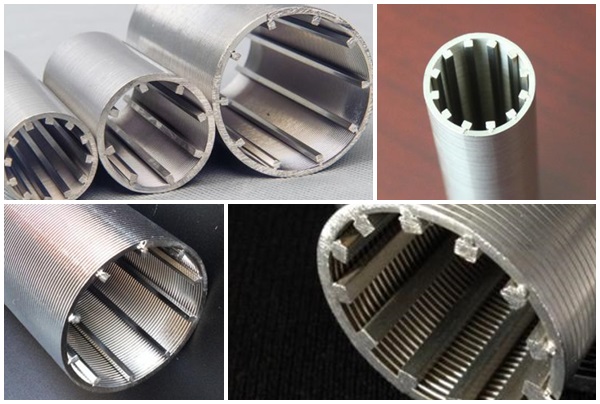 Specifications of wedge wire cylinders for Food Processing Plant: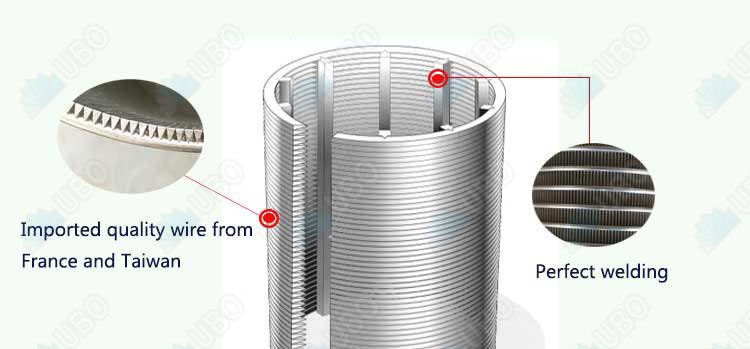 45~3000

45~3000

45~3000

45~3000

45~3000

45~3000

1000~6000

1000~6000

1000~6000

1000~6000

1000~6000

1000~6000

1000~6000

1000~6000

1000~6000

500~400

500~400

500~400

500~400

Siot:0.1mm~2mm Tolerance:0.05
Packaging and Transportation of wedge wire cylinders for Food Processing Plant: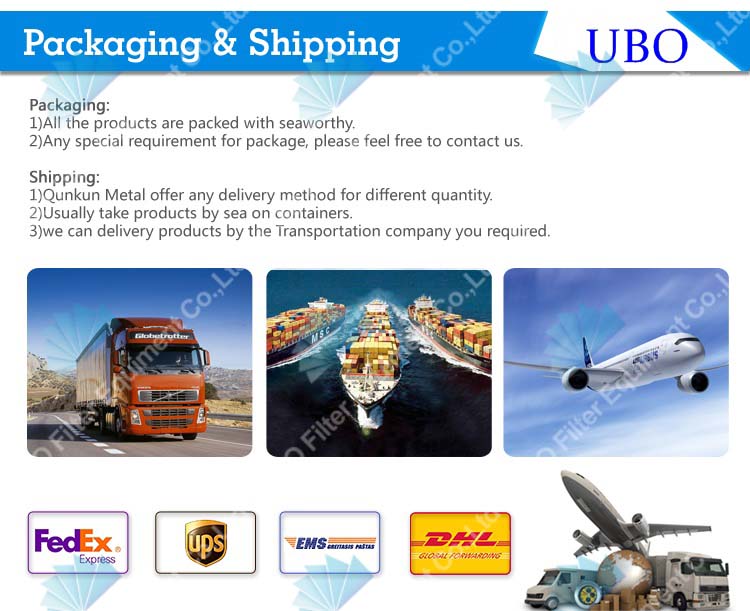 You may also be interested in the following product(s)