v wire curve screen plate for filtration
| | |
| --- | --- |
| Category: | Wedge Wire Application |
| Material: | stainless steel 302,304,304L,316,316L |
| Properties: | wedge wire screen |
| Application: | water filtration,liquid filtration,industry filtration,fond filtration |
if you are interested in receiving more information or have a question regarding any of our products please fill out the form above and we will contact you within 24-48 hours.

Email:sales@ubowedgewire.com
Details of v wire curve screen plate for filtration
The v wire curve screen plate consists of a concave curved profile wire screen (also known as wedge wire / v / vee / wire screen) mounted in a frame with the screen openings perpendicular to the flow. A curved screen has greater capacity than a flat screen due to forces exerted as material flows against the curved surface.

v wire curve screen plates are also known as DSM screens, sieve bend screen, after Dutch State Mines, who introduced the sieve bend as a static sizing screen having ten times greater capacity than conventional vibrating screens.
As slurry flows down the screen each wedge wire's sharp leading edge slices away a thin layer of water and small-particle solids. Larger particles continue down the screen surface, with much of the liquid removed. Separation size is considerably smaller than screen openings, usually about one half the opening size.
Features of v wire curve screen plate for filtration
1) Screens with high open area are more suitable for the construction of high-quality water wells, oil wells and gas wells.
2) Low cost operation Screens with high open area shall favor groundwater infiltration. Abundant water shall reduce the water levels down, thus to save energy consumption.
3) Reduce the abrasion of the pump
Under the same condition, high open area can make the speed of groundwaters entering into the screen much slower than any other filtration apparatus, which will avoid sands entering into screen because of high pressure, thus reduce the abrasion of the pump.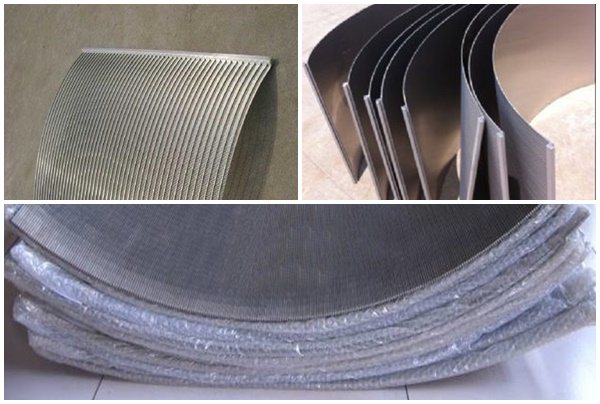 Specifications of v wire curve screen plate for filtration: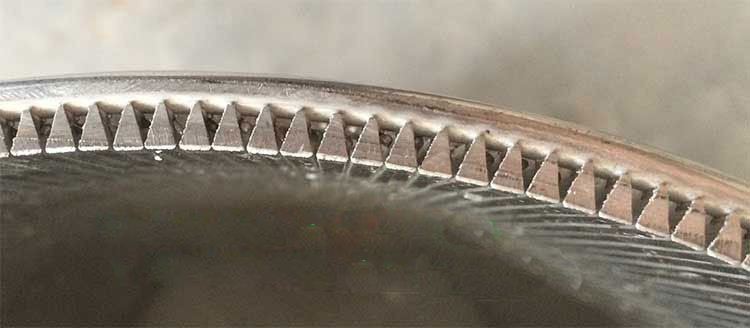 | | | | | | | | | |
| --- | --- | --- | --- | --- | --- | --- | --- | --- |
| PROFILE WIRE | | | | | | | | |
| WIDTH(mm) | 1.50 | 1.50 | 2.30 | 2.30 | 1.80 | 3.00 | 3.70 | 3.30 |
| HEIGHT(mm) | 2.20 | 2.50 | 2.70 | 3.60 | 4.30 | 4.70 | 5.60 | 6.30 |
| | | | | | | |
| --- | --- | --- | --- | --- | --- | --- |
| SUPPORT ROD | | | | | | ROUND |
| WIDTH(mm) | 2.30 | 2.30 | 3.00 | 3.70 | 3.30 | Ø2.5--Ø5mm |
| HEIGHT(mm) | 2.70 | 3.60 | 4.70 | 5.60 | 6.30 | ---- |
Packaging and Transportation of v wire curve screen plate for filtration: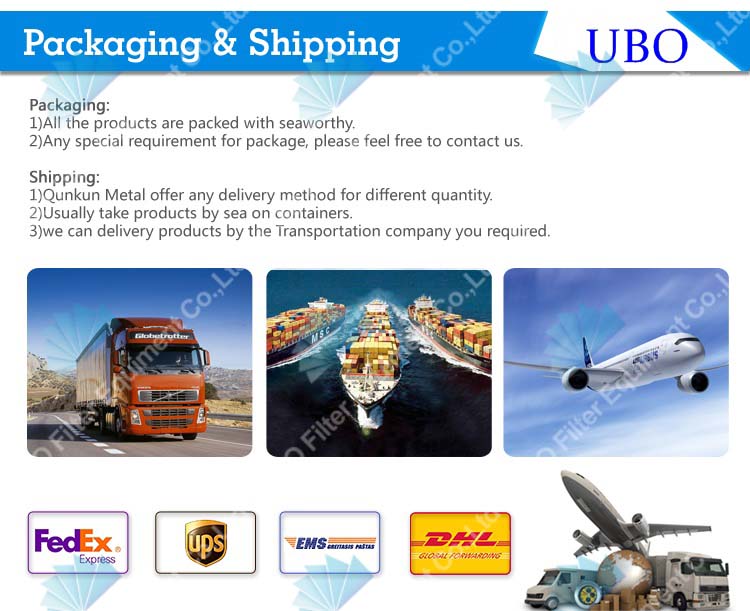 You may also be interested in the following product(s)