galvanized stainless steel sieve basket
| | |
| --- | --- |
| Category: | Wedge Wire Application |
| Material: | stainless steel 304,316,316L |
| Properties: | wedge wire screen |
| Application: | Liquid Filter,coal filter,industry |
if you are interested in receiving more information or have a question regarding any of our products please fill out the form above and we will contact you within 24-48 hours.

Email:sales@ubowedgewire.com
Details of galvanized stainless steel sieve basket
The galvanized stainless steel sieve basket is also called the blue screen, is mainly used in centrifuge dehydration, widely used in coal, chemical industry, metallurgy, etc.Sieve basket is a key component of centrifugal machine, it is high speed rotating parts, sieve basket to withstand a load vibration not only at work, but also bear the severe impact of coal, water, so the strength and accuracy requirements are high.
Features of galvanized stainless steel sieve basket
1, with complete varieties and specifications, can meet different types, different coal quality, the use of different screening requirements;
2, main technological dimension accuracy and small error.Fixed bolt hole does not appear the wrong eye, slant eyes wait for a phenomenon, and make the installation time, and effort;
3, welding quality is good, firm structure, does not appear bar is open welding, cracking and other phenomenon;
4, sieve seam and uniform, the screen surface is smooth, high hole rate, through the sieve.
Application of galvanized stainless steel sieve basket
Mine sieving mesh is sieved and filtered under the acid, environmental condition of alkali that used in . Petroleum industry make mud network , chemical chemical fibre industry is it sift filterscreen , electroplate industry act as network of pickling to maked salt sieving mesh. mine sieving mesh used in coal and mining industry.

Specifications of galvanized stainless steel sieve basket:
| | |
| --- | --- |
| Diameter | 20,50,53,57,60,65,70,75,80, 100,125,200,245,300,320,360,400,450,500,550,600,1200mm |
| Slot | 0.015,0.025,0.03,0.05,0.1,0.15, 0.2,0.25,0.3,0.5…..15 mm |
| Length | 50~6000mm |
| Material | Stainless steel or low carbon galvanized steel (LCG) |
| Note | Parameters can be customized as per clients' requirements |
Packaging and Transportation of galvanized stainless steel sieve basket: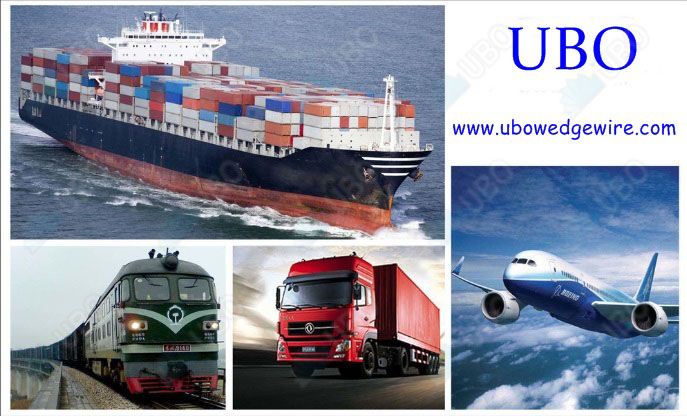 You may also be interested in the following product(s)