Wedge Wire cylinder mesh Screen and continuous slot screen manufacturer
| | |
| --- | --- |
| Category: | Wedge Wire Application |
| Material: | SS 304,316,316L, Stainless steel and carbon steel. |
| Properties: | Wedge Wire Cylinder |
| Application: | food processing, waste water filtration, pulp and paper as well as mineral processing applications |
if you are interested in receiving more information or have a question regarding any of our products please fill out the form above and we will contact you within 24-48 hours.

Email:sales@ubowedgewire.com

Author: Jane
Details of Wedge Wire cylinder mesh Screen and continuous slot screen manufacturer
Wedge Wire screen pipe consists of an outer jacket that is fabricated on special wrapping machines that resemble a lathe. The shaped wire is simultaneously wrapped and welded to longitudinal rods to form a single helical slot with any desired width. The jacket is subsequently placed over and welded at each end to a supporting pipe base (containing drilled holes) to provide structural support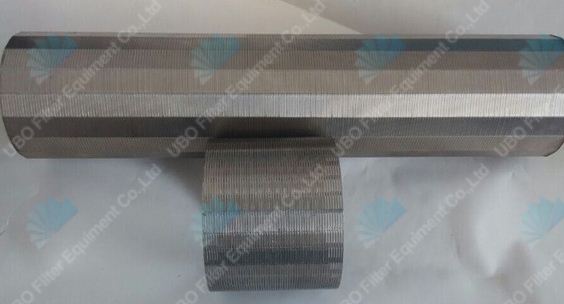 Applications for wedge wire cylinder mesh screen and continuous slot screen:
Wedge Wire wedge wire water well screen filter are mainly used for the water-treatment , water well drilling ,oil well drilling ,mineral processing, coal-cleaning plant ,sewage treatment and other industries,water,oil or gas filter and other filtration equipment.
Features for wedge wire cylinder mesh screen and continuous slot screen:
1) It has high mechanical strength, can bear large pressure drop.
2) The type slot can improve backflushing and regeneration performance.
3) Resistance to pressure, temperature, aging, corrosion, uedes in kinds of fluid.
4) Equal slots for filtering, can form equally distributed filter cake, easy to clean for reuse.
Filtrations Direction for Wedge Wire cylinder mesh Screen and continuous slot screen:
The direction of the flow is determined by the position of the surface profiles in relation to the support profiles. Wedge wire screens are either flow-out-to-in (FOTI) or flow-in-to-out (FITO)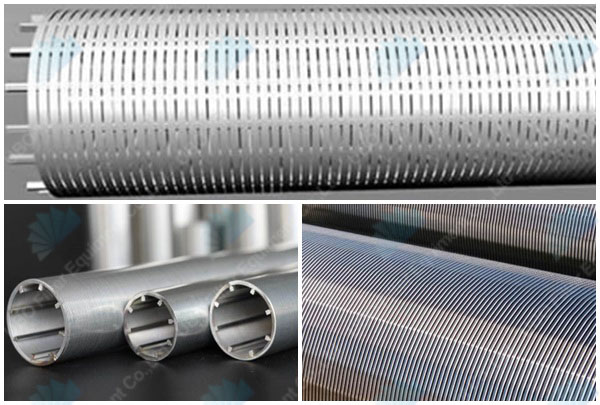 Specifications of Wedge Wire cylinder mesh Screen and continuous slot screen manufacturer: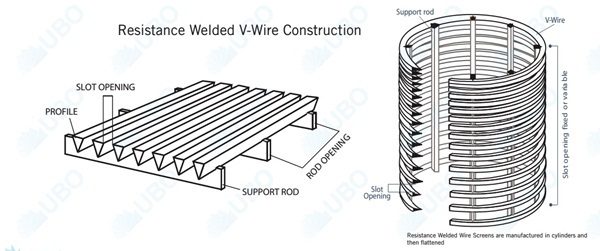 Outside Diameter

Profile wire

Rod wire

Rod quantity

Slot size

Length

DN

Inch

mm

mm

mm

mm

mm

20

3/4

26.9

1.5*2

2*3

12

0.1~0.25

45~3000

25

1

33.7

1.5*2

2*3

14

0.1~0.25

45~3000

32

1-1/4

42.4

1.5*2

2*3

16

0.1~0.25

45~3000

40

1-1/2

48.3

1.5*2

2*3

16

0.1~0.25

45~3000

50

2

60.3

1.5*2

2*3

18

0.1~0.5

45~3000

65

2-1/23

76.1

1.5*2

2*3

20

0.1~0.5

45~3000

80

3

88.9

1.8*2.5

2*3

24

0.1~0.5

1000~6000

100

4

114.3

1.8*2.5

2*3

30

0.5~2

1000~6000

125

5

139.7

2.3*2.7

2*3

36

0.5~2

1000~6000

150

6

168.3

2.3*2.7

3*5

44

0.5~2

1000~6000

200

8

219.1

3.3*3.5

3*4.7

56

0.5~2

1000~6000

250

10

273

3.3*3.5

4*6

66

0.5~2

1000~6000

300

12

323.9

3.3*4.7

4*6

72

0.5~2

1000~6000

350

14

355.6

3.7*5

4*6

80

0.5~2

1000~6000

400

16

406.4

1.5*2

2*3

94

0.1*2

1000~6000

450

18

457

2*3

4*5

112

0.1*2

500~400

500

20

508

2*3

4*5

124

0.1*2

500~400

550

22

559

2*3

4*5

140

0.1*2

500~400

600

24

610

2*3

4*5

156

0.1*2

500~400

Siot:0.1mm~2mm Tolerance:0.05
Packaging and Transportation of Wedge Wire cylinder mesh Screen and continuous slot screen manufacturer: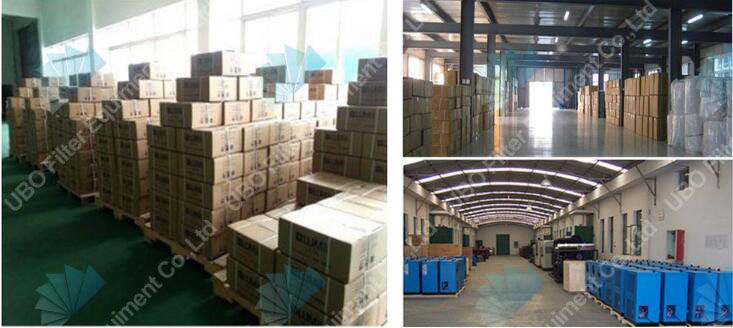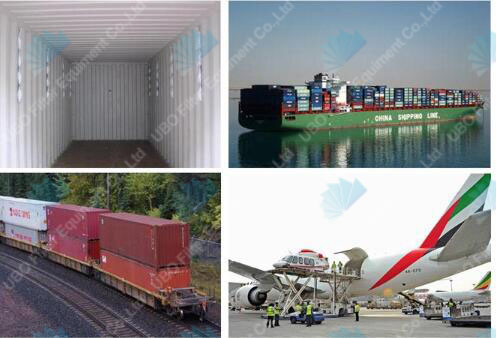 You may also be interested in the following product(s)