V Wire Wrap Continuous Slot Water Well Screen Pipe
| | |
| --- | --- |
| Category: | Wedge Wire Application |
| Material: | SS 304,316,316L, Stainless steel and carbon steel. |
| Properties: | Wedge Wire Pipe |
| Application: | waste water filtration, pulp and paper as well as mineral processing applications. Wedge wire or profile screen half cylinders can be added to an aug |
if you are interested in receiving more information or have a question regarding any of our products please fill out the form above and we will contact you within 24-48 hours.

Email:sales@ubowedgewire.com
Details of V Wire Wrap Continuous Slot Water Well Screen Pipe
The continuous slot wire-wrap screen ( continuous slot water well screen) is used throughout the world for water, oil, and gas wells, and for environmental well completions. It is the dominant screen type used in the water well industry. this type of screen is constructed by winding cold rolled triangular V-shaped wire around a circular array of longitudinal rods. the wire is welded to the rods and produces a rigid unit that has high strength and minimum weight.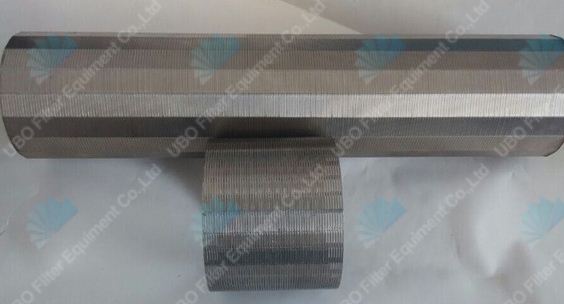 Application for v wire wrap continuous slot water well screen factory:
Application in deep well pump to dive the water pump, in the water-treating equipment, the environmental protection, the sea water transforms into the industrial water and life use water desalination treatment, running water treatment, water softening treatment; the petroleum industry, the petroleum product terminal filters; and the chemical acid, the alkali liquid filters, the ethyl alcohol and the organic solution recycling filters.
Features for V Wire Wrap Continuous Slot Water Well Screen Pipe:
The Stainless Steel Wedge Wire mesh water well screen is woven by wraps and rods, of which the rods can be wedged profile wire ( V wire or round shaped wire) the wraps can be v shaped wires. Different shaped wires and accurate slot made our well screen pipe high Filtration precision . With firm structure, thermostability and anticorrosion, the product we made has good mechenical performance and prolongs the life of the well .
Performance for V Wire Wrap Continuous Slot Water Well Screen Pipe:
1) successive slots enlarge the proportion of passing water and make fully contact with the aquifer
2) V shaped profile avoid plugging and make sure smooth circulation
3) successive slots can be effective for really long time
4) easily clean from inside
5) trapezoidal filter tube is easily backwashing safe and reliable, long service life and comprehensive low cost.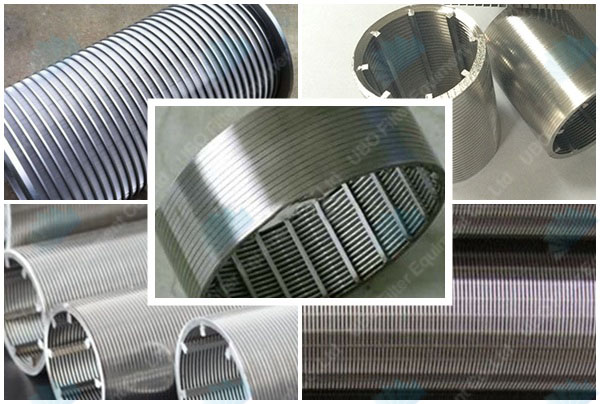 Specifications of V Wire Wrap Continuous Slot Water Well Screen Pipe: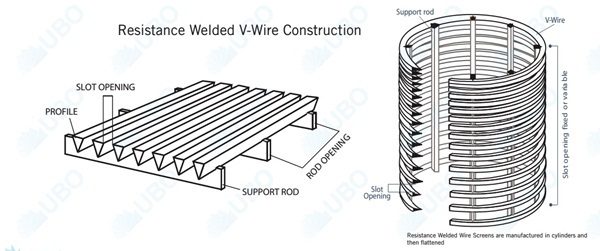 size

inner diameter

outer diameter

in

mm

in

mm

in

mm

2

51

2

51

25/8

67

3

76

3

76

35/8

92

4

102

4

102

45/8

117

5

127

5

127

55/8

143

6

152

6

152

65/8

168

8

203

8

203

85/8

219

10

254

10

254

103/4

273

12

305

10

305

123/4

324
Packaging and Transportation of V Wire Wrap Continuous Slot Water Well Screen Pipe: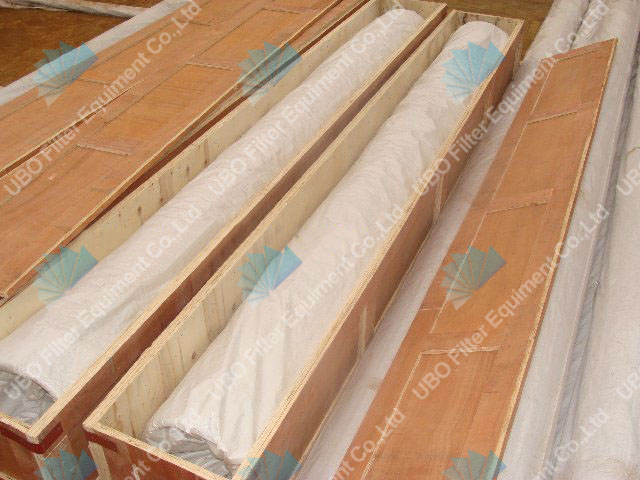 You may also be interested in the following product(s)