SS 316 Wedge Wire Screen Pipe for Filtration
| | |
| --- | --- |
| Category: | Wedge Wire Application |
| Material: | stainless steel 302,304,316,316L |
| Properties: | wedge wire screen |
| Application: | water, oil, liquid filtration, industry filtration.etc |
if you are interested in receiving more information or have a question regarding any of our products please fill out the form above and we will contact you within 24-48 hours.

Email:sales@ubowedgewire.com
Details of SS 316 Wedge Wire Screen Pipe for Filtration
SS 316 wire screen pipe, is also called round slot tube. It is made of stainless steel wire, and it is widely used for its outstanding chemical stability and corrosion resistance. The wire screen pipe is composed of working profile and support profile. It is produced on an automotive machine. The support profiles is placed on the suit position of the machine, during the surface profiles are spirally wounding, the support profiles are welded onto the surface profiles.
Features of SS 316 Wire Screen Pipe for Filtration
Stainless steel welding type filter tube is supported by the article and sieve two parts. Article support can be round wire or triangle wire or trapezoidal silk screen, is a triangle silk (v type silk), the aperture size precise filtration precision. Has the firm structure, high temperature resistant, corrosion resistance, mechanical performance is good, long service life, safe and reliable, etc.
Usages of SS 316 Wire Screen Pipe for Filtration
Wedge wire screen is widely used in filters, strainers, architectural screens, water treatment underdrains, media support grids and overlays, infiltration gallery screens, lauter tun screens,many other liquids, solids separation applications.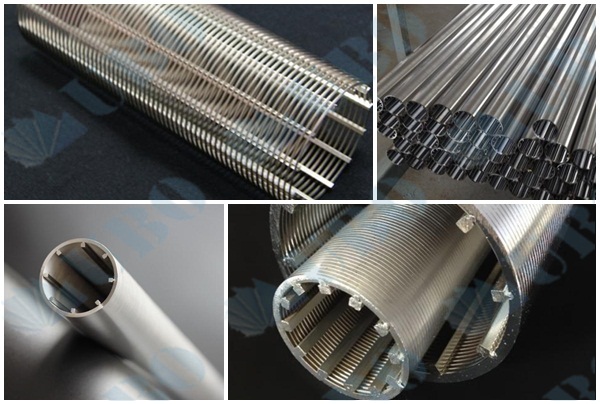 Specifications of SS 316 Wedge Wire Screen Pipe for Filtration:

SIZE
(inch)
O.D
(mm)
SLOT
(inch)
LENGTH
(m)
Collapse
Strength
(psi)
Tensile
Weight
(ton)
Wire size
(mm)

RODS (mm)

4

117

0.040

3

395

6

2.2*3.0

3.8mm/22

4

114.3

0.040

3

395

6

2.3*3.0

3.8mm/22

6

168.3

0.040

3

252

8

2.3*3.5

3.8mm/32

8

219.1

0.010

3

399

10.5

3.0*5.0

3.8mm/48

8

219.1

0.020

3

370

10.5

3.0*5.0

3.8mm/48

8

219.1

0.040

3

323

10.5

3.0*5.0

3.8mm/48

10

273.1

0.010

3

206

11

3.0*5.0

3.8mm/50

10

273.1

0.020

3

191

11

3.0*5.0

3.8mm/50

10

273.1

0.040

3

167

11

3.0*5.0

3.8mm/50
Packaging and Transportation of SS 316 Wedge Wire Screen Pipe for Filtration: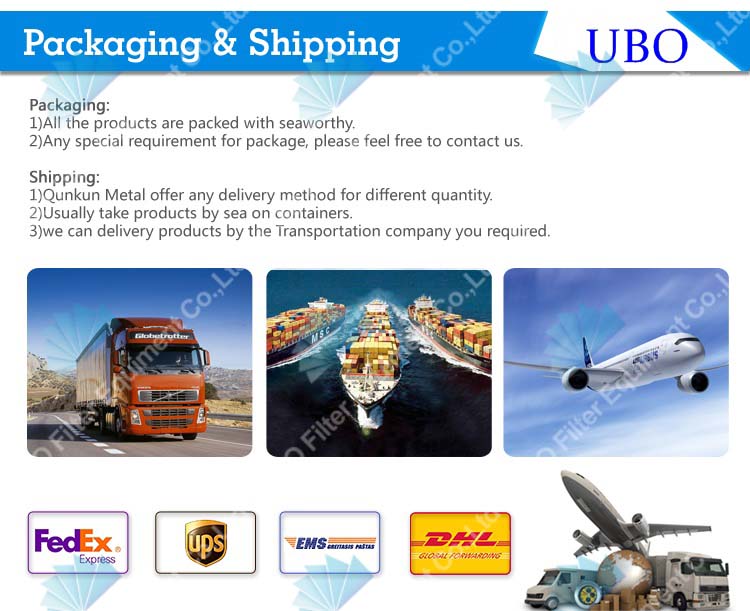 You may also be interested in the following product(s)