Johnson Wedge Wire Well Screen Water Filter Pipe
| | |
| --- | --- |
| Category: | Wedge Wire Application |
| Material: | SS 304,316,316L, Stainless steel and carbon steel |
| Properties: | Wedge wire screen |
| Application: | filters, strainers, architectural screens, water treatment underdrains, media support grids and overlays |
if you are interested in receiving more information or have a question regarding any of our products please fill out the form above and we will contact you within 24-48 hours.

Email:sales@ubowedgewire.com

Author: Jane
Details of Johnson Wedge Wire Well Screen Water Filter Pipe
They provide a unique combination of the most important features required for maximum screening efficiency. The product is customer designed, customized slots are considered. They are made from V shaped profile wire, with an unique welding process, offering great strength, precision, long service life and a wide range
Features for Johnson Wedge Wire Well Screen Water Filter Pipe:
1) Adoption of the wedged wires made a V profile slot. This design ensures the fluent of water filteration and more effective
2) Wedged wires are spirally wound around a cage of longitudinal support rods in succession which formed high-density uniformed slots and avoid clogging. So that the high production efficiency and long life service of the well are gaurenteed.
3) Arrangement of the longitudinal support rods and the successive slots provide higher compressive property
Application for Johnson Wedge Wire Well Screen Water Filter Pipe:
Wedge wire screen is widely used in filters, strainers, architectural screens, water treatment underdrains, media support grids and overlays, infiltration gallery screens, lauter tun screens,many other liquids, solids separation applications.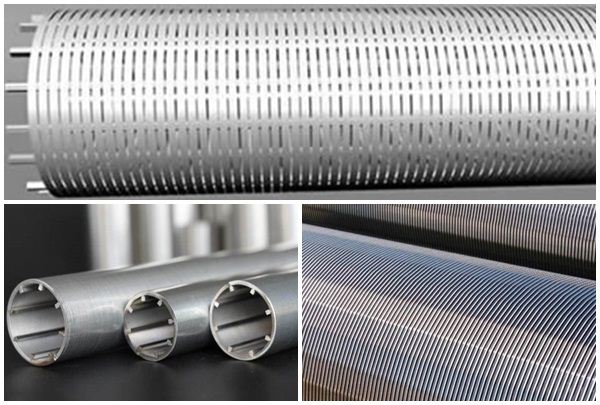 Specifications of Johnson Wedge Wire Well Screen Water Filter Pipe: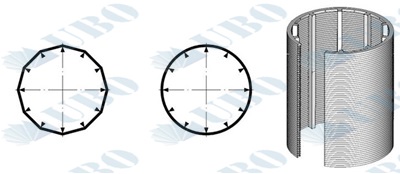 Wedge Wire Screen Pipe Size:
size

inch

inner dia

inch

outer dia

inch

2

2

25/8

3

3

35/8

4

4

45/8

5

5

55/8

6

6

65/8

8

8

85/8

10

10

103/4

12

12

123/4

14

131/18

14

16

15

16

20

183/4

20
max diameter:1000mm,max length:12000mm
It is also available from diameter 35mm to 300mm,length from 100mm to 250mm
Packaging and Transportation of Johnson Wedge Wire Well Screen Water Filter Pipe: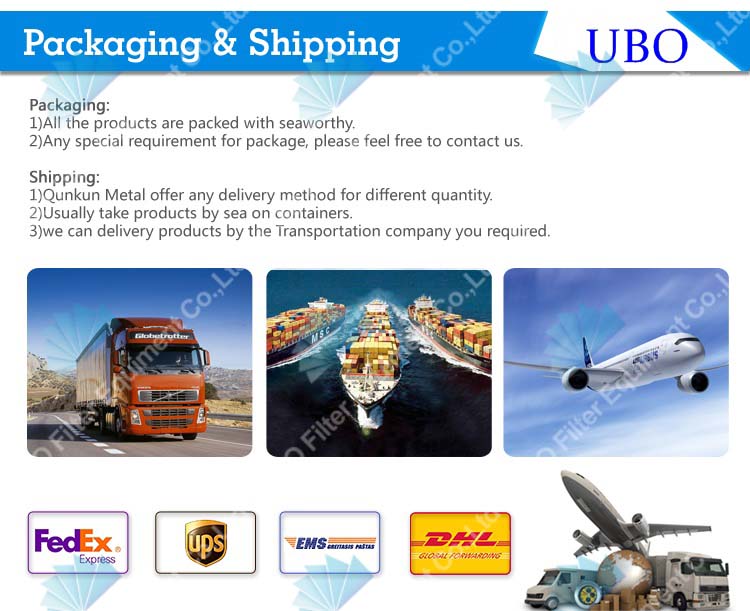 You may also be interested in the following product(s)