Stainless Steel Screw Press Screen
| | |
| --- | --- |
| Category: | Wedge Wire Pipe&Cylinder |
| Material: | stainless steel 304,304L,304HC,316,316L,321,430 or as per your request. |
| Properties: | wedge wire screen |
| Application: | water treatment, oilfield, mining, food industry, chemical industry, papermaking industry, decoration. |
if you are interested in receiving more information or have a question regarding any of our products please fill out the form above and we will contact you within 24-48 hours.

Email:sales@ubowedgewire.com

Author: Maria
Details of Stainless Steel Screw Press Screen
Stainless steel screw press screens are made in panel or cylinder type from V shaped wedge wire, with an unique welding process, offering great strength, precision, long service life and a wide range of applications in the field of process, engineering such as sugar juice filtration, waste water treatment, crude oil and natural gas production and vessel internals solving problems of solid / liquid and solid / gas separation, filtration of oils, greases, paints, food products, water, fuels, liquid cooling agents, chemicals etc.
Advantages of Stainless Steel Screw Press Screen
1) High strength through resistance to twisting, compressive, and tensile forces
2) A smooth bore that does not impede the passage of probes, tools, etc.
3) The special structure of the slot makes it difficult for particles to get stuck in the slot, thus bettering its discharge capacity.
4) The special bridge slot of screens helps improving their mechanic strength.
5) Application of Anticorrosive coasting will prolong the span life of wells.
6) Slots and the diameter of bridge slot screens can be custom made to satisfy your needs.
7) Convenient to operate owing to various connecting methods between screens
Usages of Stainless Steel Screw Press Screen
The wedge wire screen or strainer is a kind of filtered water tubing with the perforation. It can use with the deep well pump, dive the water pump, also may use in the water-treating equipment, the environmental protection, the sea water transforms into the industrial water and life use water desalination treatment, running water treatment, water softening treatment, also used in the petroleum industry as fittings for the petroleum product terminal filters and the chemical acid, the alkali liquid filters, the ethyl alcohol and the organic solution recycling filters.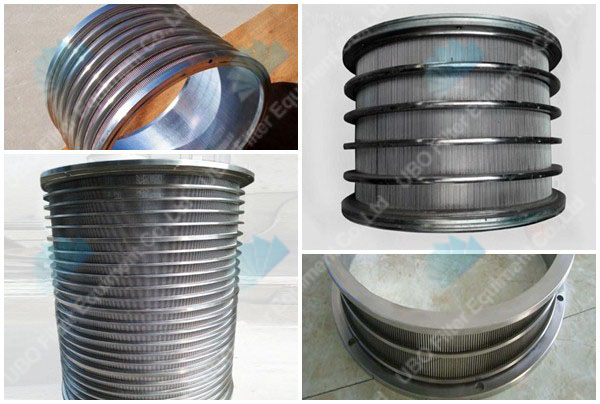 Specifications of Stainless Steel Screw Press Screen:
Screen Area

(m2)

Sieve hole size (mm)

Seam Size (mm)

Screen Hole (T/D)

Screen Slot (T/D)

Inlet pulp consistency (%)

Motor Power (Kw)

0.3

Φ1.6~Φ3.5

0.1~0.55

50~80

30~50

1~4

22~55

0.6

Φ1.6~Φ3.5

0.1~0.55

90~160

60~100

1~4

30~75

0.9

Φ1.6~Φ3.5

0.1~0.55

135~250

90~150

1~4

37~90

1.2

Φ1.6~Φ3.5

0.1~0.55

180~320

120~190

1~4

45~110

1.5

Φ1.6~Φ3.5

0.1~0.55

200~380

140~230

1~4

55~132

2

Φ1.6~Φ3.5

0.1~0.55

260~500

220~300

1~4

75~160

3

Φ1.6~Φ3.5

0.1~0.55

400~700

300~450

1~4

90~220

4

Φ1.6~Φ3.5

0.1~0.55

500~1000

350~730

1~4

132~280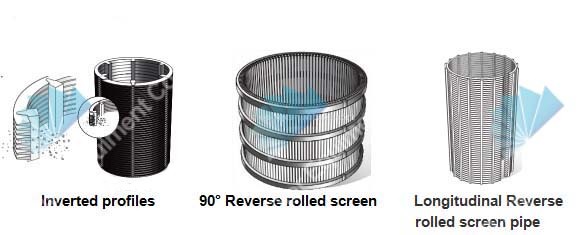 Packaging and Transportation of Stainless Steel Screw Press Screen: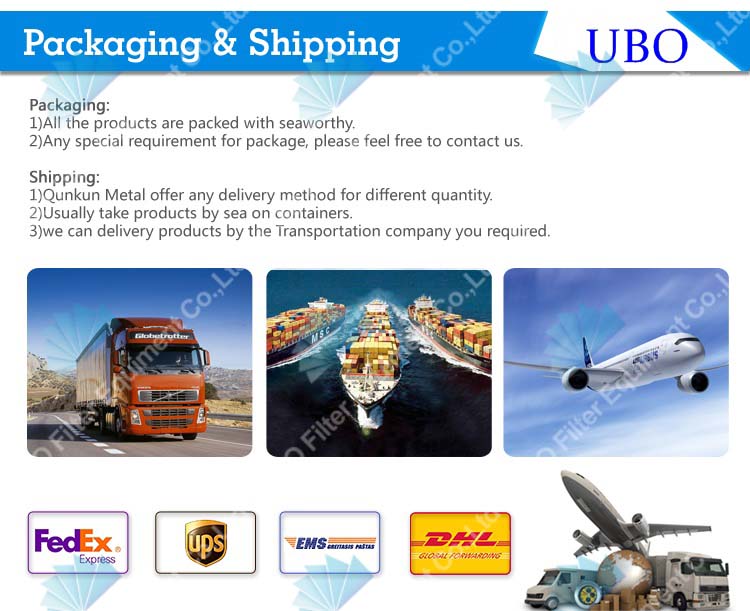 You may also be interested in the following product(s)