Rotary Drum Coarse Pressure Screen
| | |
| --- | --- |
| Category: | Wedge Wire Pipe&Cylinder |
| Material: | stainless steel 304,304L,304HC,316,316L,321,430 or as per your request. |
| Properties: | Wedge Wire Cylinder |
| Application: | filters, strainers, architectural screens, water treatment underdrains, media support grids and overlays, infiltration gallery screens |
if you are interested in receiving more information or have a question regarding any of our products please fill out the form above and we will contact you within 24-48 hours.

Email:sales@ubowedgewire.com

Author: Jane
Details of Rotary Drum Coarse Pressure Screen
Rotating trommel drums are commonly used to separate large amounts of solids from liquids,again the aperture of the screen will determine the size of the particles allowed to flow through the drum,rotating trommel drums work by getting slurry pumped into one end of the drum,as the drum rotates the smaller particles fall through the larger particles make their way to the end of th the drum as the drums are usually set up on a slight angle to help the material flow.
Applications for Rotary Drum Coarse Pressure Screen:
Wedge wire products are used for solid / liquid and solid / gas separation, sizing, dewatering and media retention in Oil & Gas wells, Water Wells, monitoring & soil sanitation, the (petro) chemical industry, food and process industry and architecture.
Advantages for pressure flip screen wedge wire rotary drum screen:
1) Many wing pieces, no winding, highly efficient rotary drum type rotor.
2) Pulp consistency can reach 2.5~4%, reduce water consumption and fiber loss of production process.
3) Heavy impurity discharge tube, ensure the security of the sieve drum operation.
4) Advanced structure, strong and durable, easy dismounting, low energy consumption, less wastage fiber.
5) Equipped with automatic oiling and mechanical seal water monitoring device, high degree of automation.
6) Compact structure, small power, high output.
7) 1 year warranty and best after-sale service
Working Principle for pressure flip screen wedge wire rotary drum screen:
GTS Series wedge wire screen drum screen utilize Mechanical method, compose a screen surface by sieve bar form into pore. Classify by its weight 3 joint shaft inside trommel is higher than surface, to push up big size material so as to increase classify rate. And the inclination will help it advance, enter crusher finally. Size smaller pore will down through the pore and acquire the final product.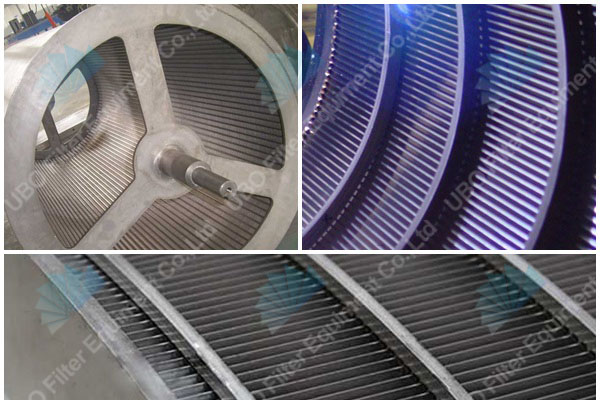 Specifications of Rotary Drum Coarse Pressure Screen:

Specification (wedge wire):

Width(mm): 1.50 1.80 2.30 3.00 3.30 3.70

Height(mm): 2.20 2.50 2.70 3.60 4.30 4.70 5.60 6.30 7.00

Specification (support rod):

Width(mm): 2.30 3.00 3.30 3.70

Height(mm): 2.70 3.60 4.70 5.60 6.30

Round: From 2.50mm to 6.0mm

Note: other specifications available as per request

Slot size

0.10, 0.15, 0.20, 0.25, 0.30…… 6.00mm also achieved upon request.

Material:

galvanized low carton (LCG), stainless steel (304,316 etc.)

Length

up to 6 meters.

Diameter

from 25mm to 1200mm.

End connection

Plain beveled ends, flanged or threaded couplings
Packaging and Transportation of Rotary Drum Coarse Pressure Screen: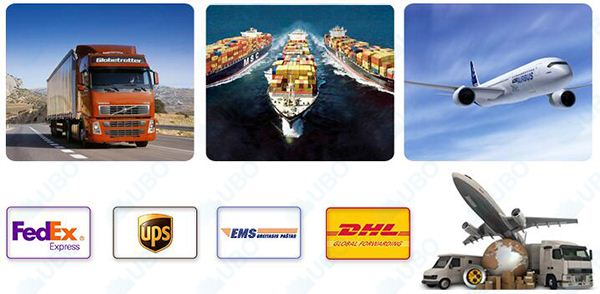 You may also be interested in the following product(s)