Why Using Wedge Wire Resin Traps
Resin Traps is also called inline strainer. A resin trap is a safety device used on the overflow lines of ion exchange units, high-purity water systems and activated carbon and media filters. In many systems, a valve failure can allow media to escape from the treatment vessel. Not only is the loss of expensive media significant, but damage can easily occur to downstream pumping equipment.
UBO resin trap features a continuous slot design which prevents the loss of ion exchange resin, activated carbon media, filter media, greensand media, sand and other media. UBO can manufacture resin traps in a wide variety of materials and sizes to suit your application needs.
Features of Resin Traps
Continuous slot design allows traps to catch media particles of any size, providing sufficient open area to let process flow move smoothly.
Stainless steel construction (other alloys can also be used, depending on pressure and temperature)
Various options for sizes, shapes and connections, depending on process flow characteristics
Benefits of Resin Traps
1) Continuous slot provides increased open area.
2) Prevents mass resin/media loss into piping distribution system
3) Non-clogging with v-shaped surface wires.
4) Easy cleaning by back flushing.
5) Ensures against complete loss of media in the event of a failure
6) Protect downstream pumping equipment
7) Longer working life and save cost on maintenance.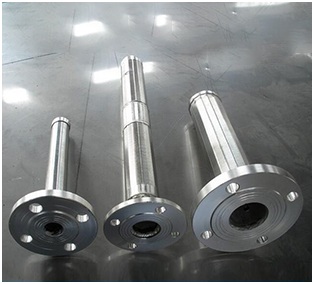 You may also be interested in the following product(s)