Water Well Screen Introduce
Welcome to Hebei YUBO Filtration Equipment Co.,Ltd.
A well screen is a filtering device that serves as the intake portion of wells constructed in unconsolidated or semi-consolidated aquifers. The screen permits water to enter the well from the saturated aquifer, prevents sediment from entering the well, and serves structurally to support the aquifer material.
There are different types of screen installation methods used, although certain procedures may be more practical or more economical in certain areas or when particular drilling rigs are used. The exact procedures to be followed when installing a well screen depend on the nature of the aquifer materials, the method used to drill the well, the dimensions of the borehole, the hydraulic conditions in the aquifer, and the casing and screen materials.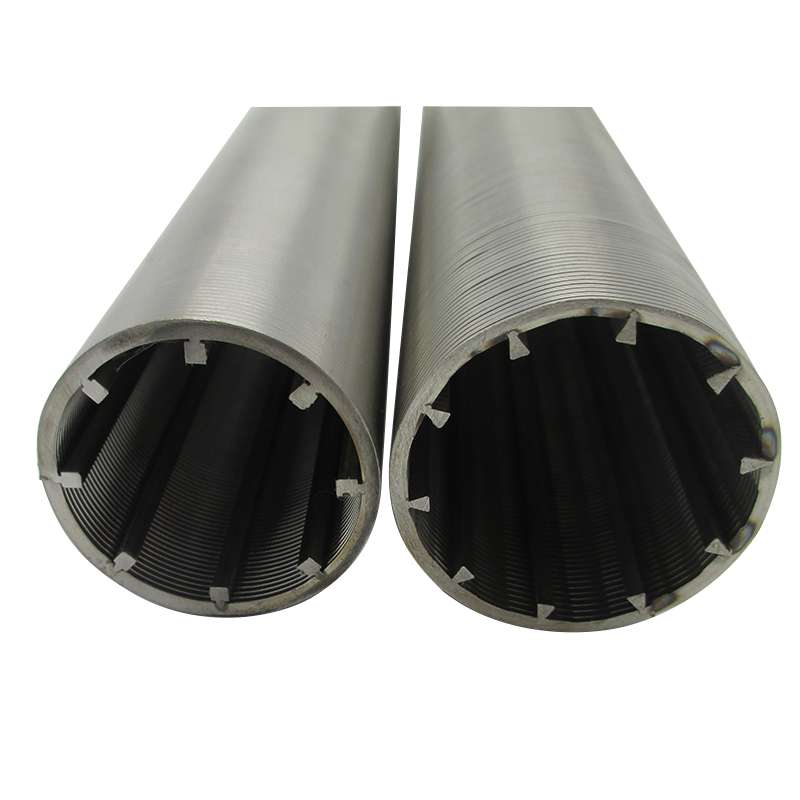 Many wells are designed for a filter pack, thereby altering the screen installation process. Filter-packed wells different from naturally developed wells in that silica sand is placed around the well screen to a predetermined thickness. The geologic conditions, drilling method, and type of screen determine whether a filter pack should be used.
We are the wedge wire well screen pipe manufacturer and designer, you can contact us to get a design drawing and a product.
Who We Are?
YUBO Company is the professional supplier in China. It is always committed to study, design and produce wedge wire screen products for industry filter.Now its products include wedge wire screen panel, filter nozzle, cylinder,basket,pipe, Sieve Bend Screen,Profile Screen Laterals,etc.
What Is wedge wire screen
Wedge Wire Screens is a sieve made from looped wires formed into a deep wedge-shaped section. The wedge wire screens can be supplied in various shapes and forms as FLAT PANELS, CURVED SIEVE BENDS, CONICAL BASKETS, CYLINDERS, TROUGHS DISKS either in one one piece or in segments.
our advantages
Professtional, we have our Engineering designers
We are the factory
Quality is our cluture and soul
Customized. We produce and design according to your need
Low cost and high efficient