wedge wire cylindrical strainers for filter
Wedge wire cylindrical stainers can be a small filter element for the filtration system. An ideal solution for industrial filtration, separation, or retention needs.

Screens suitable for the angular filter, straight filter, and Y filter in the food-processing, cosmetics, pharmaceutical, and some chemical industries.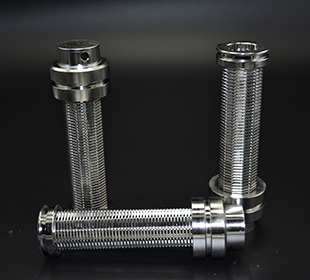 Structure: wedge wire screen.
Wedge wire cylinder is composed of v-wire profiles and support profiles, welding winding on a welder. With equally spaced slot openings.

Features:
Low risk of clogging
Precision Filtration
Self-cleaning effect
Large filter area

The wedge wire screen is assembled to the filter body by clamp, this allows an easy and quick disassembling for cleaning.

Contact us to learn about your filtration solutions!
WhatsApp/skype: +86 136 5328 5589
WeChat: +86 173 6301 0656