UBO produces varieties of wedge wire screen products
Wedge wire screen is known as Wedge Wire screens, profile wire screen, V wire screen, Wedge Wire screen, wire slotted screen, wire wrapped screen, etc. It is created by wrapping a profile wire cylindrical around longitudinal placed support rods. All wires and rods are resistance welded at each point of contact. UBO is capable of designing
UBO is engaged in supplying varieties of wedge wire screens with different profile wires and support rods according to specific request. Wedge wire screen products are suitable for variety of applications such as: water treatment, mining, cement, Oil & Gas, food process, architectural, pulp and paper, hydraulics, petro-chemicals, chemicals, etc.
Features of Wedge Wire Screen
-- Less clogging, good dewatering
-- High strength, high durability
-- Broad flexibility in design
-- High strength, high durability
-- Easy maintenance
-- Longer working life
Materials: Galvanized steel, stainless steel (SS 304,316,316L), varnished low carbon steel, etc.
Applications of Wedge Wire Screen

The features of this type of screen make it an attractive solution for separating solids from liquids, retaining media, filtering, sizing, dewatering, collecting and distributing.
UBO manufacture all kind shapes of wedge wires: Welded Wedge Wire Screen, Flat Wedge Screen Panel, Water Well Screen, V Wire screen Plate, Wedge Wire Cylinders, V wire Screen, Sieve Bend Screen, Wedge Wire Screen Basket, Screen Support Grids, Wedge Wire Screen Nozzle Filter, Profile Screen Lateral, Header laterals, Hub Laterals, False bottom for Lauter Tuns, Centrifuge Basket, Resin Traps, etc.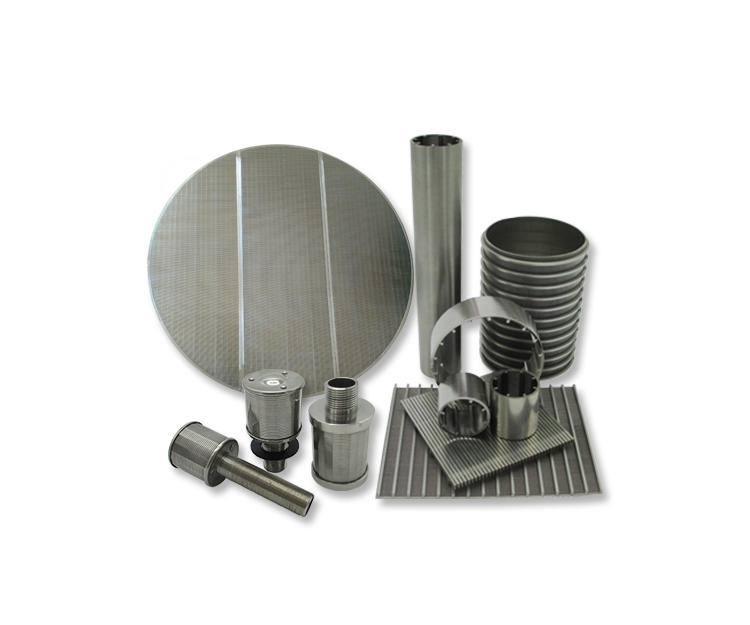 You may also be interested in the following product(s)